Want to move this one along, 1939 I believe, (forgot the serial # pic) Roadmaster bent tank. Got it on the Cabe about 3 years ago. Cleaned it up and rode it maybe 20 minutes and it's been in my shop ever since. I added the grips, seat, pedals, NOS Diamond chain and beautiful Lightning Darts. My interests are shifting to vintage mini bikes and I hate seeing it sitting there covered in dust and spider webs. Wiped it down for the pics. Unfortunately it's pick up only, I gave up looking for a box and I'm not interested in shipping right now. No shipping is usually a deal breaker, but hopefully someone not too far would be interested. I'd be willing to take a drive and meet up at any Louisiana border. Wanting to raise some funds for the Round Top Texas antique week next month. If it doesn't sell by then I'll probably hang onto it. Located in South Louisiana, 70525. Paypal or cash. No shipping price is
800$,
losing $$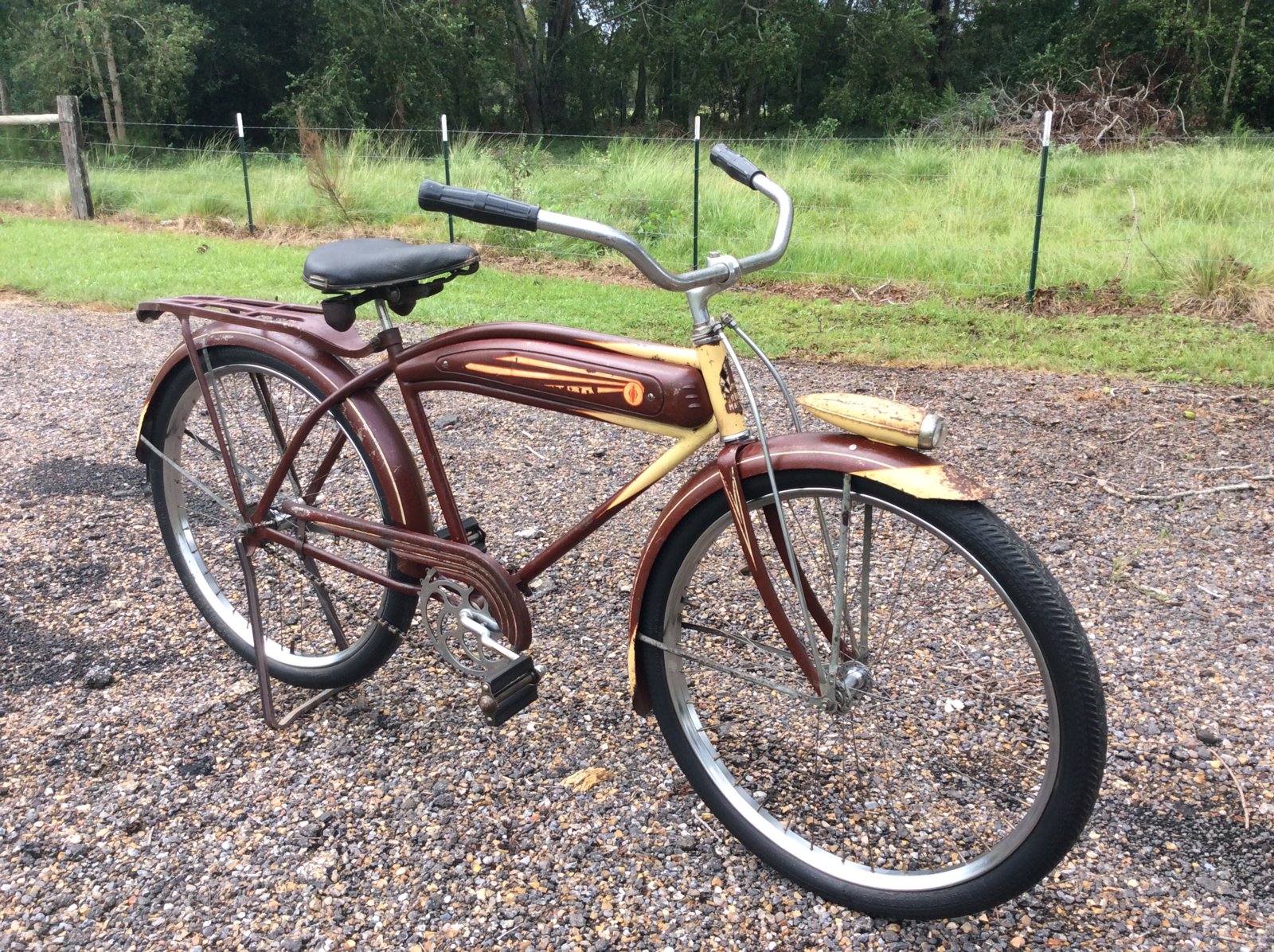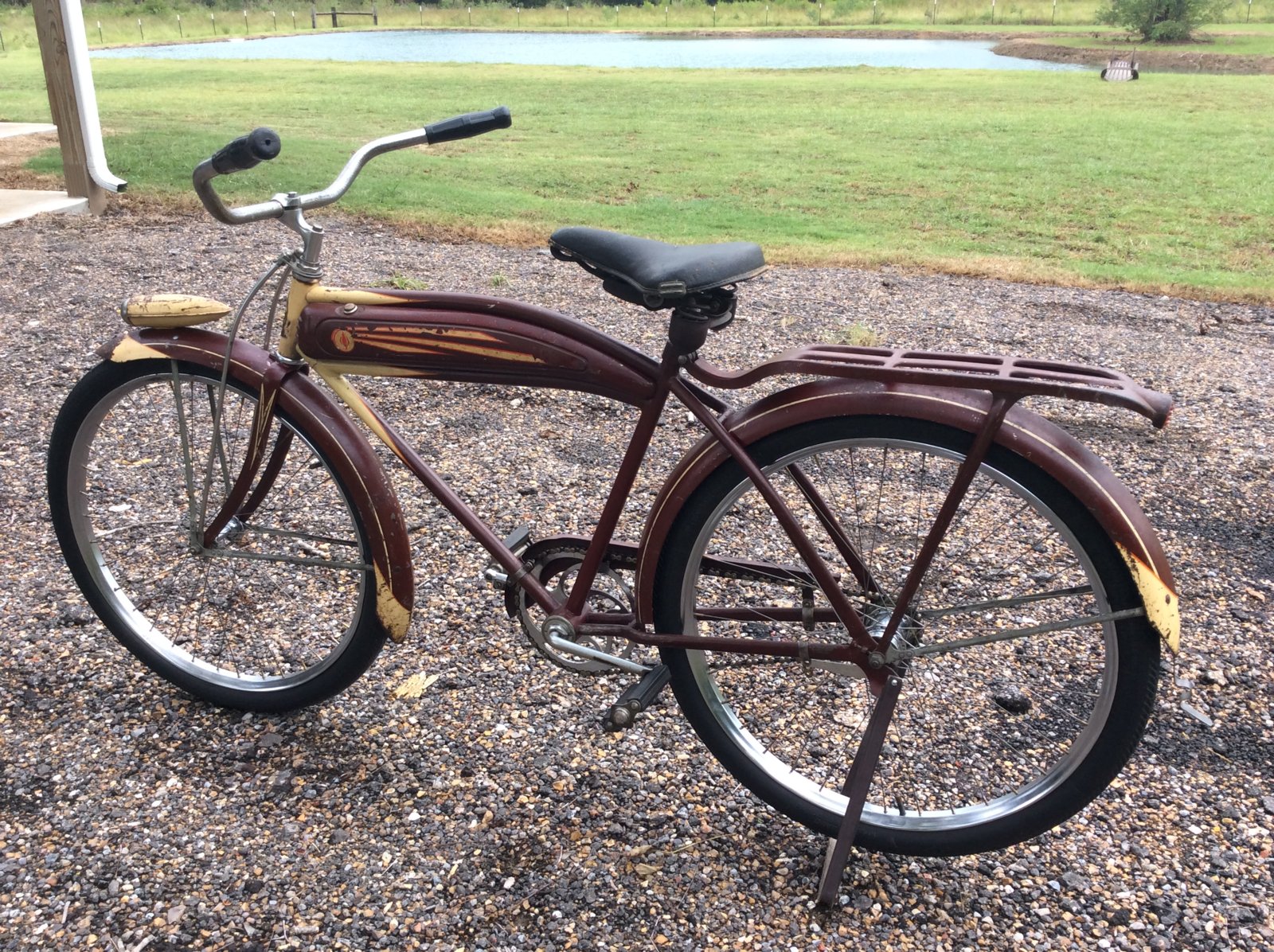 Inside of tank is clean, I never put batteries. Frame is Not cracked on middle bar, just paint.
Plastic lens on light, I never tried to get it working.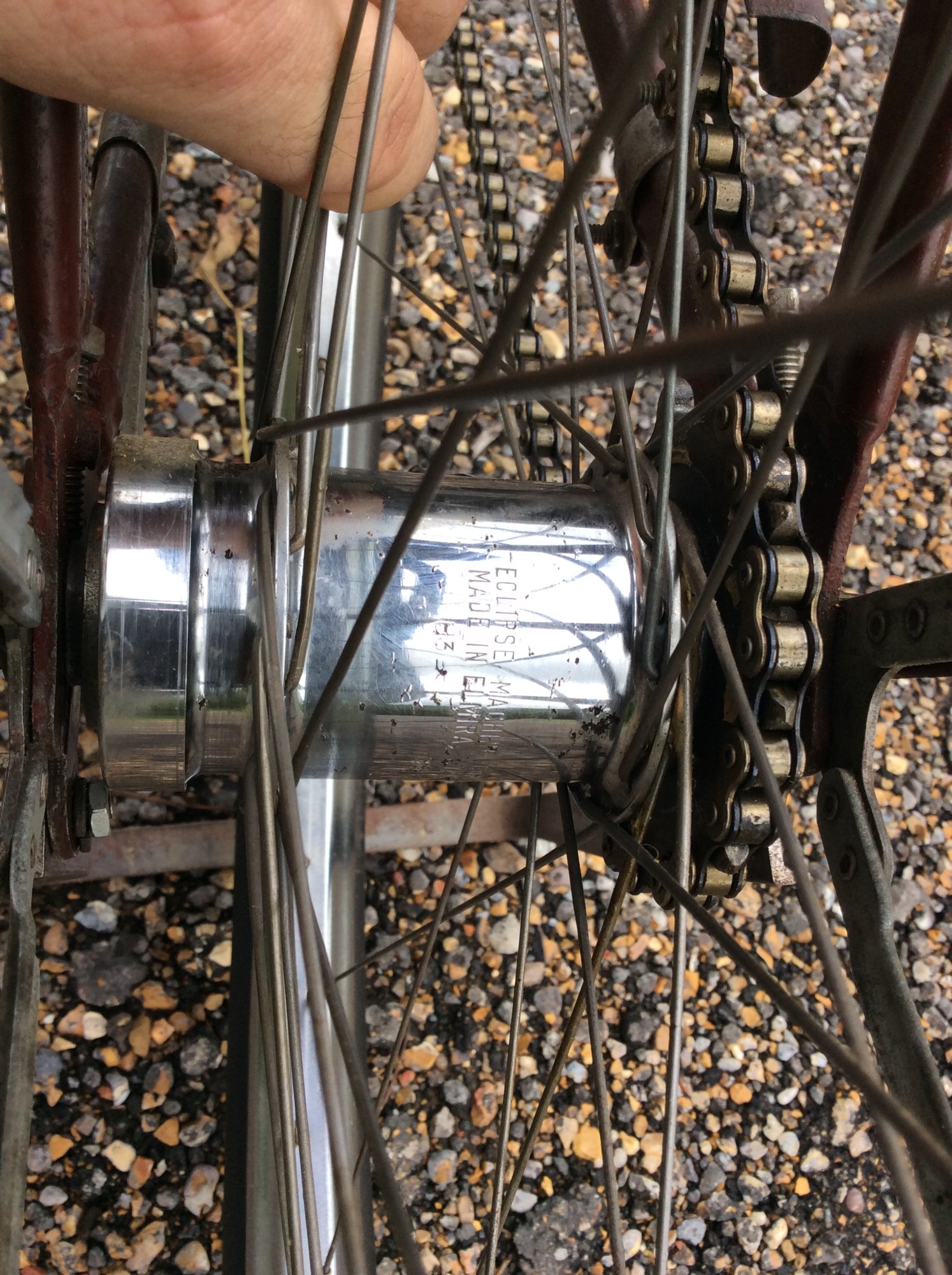 NOS chain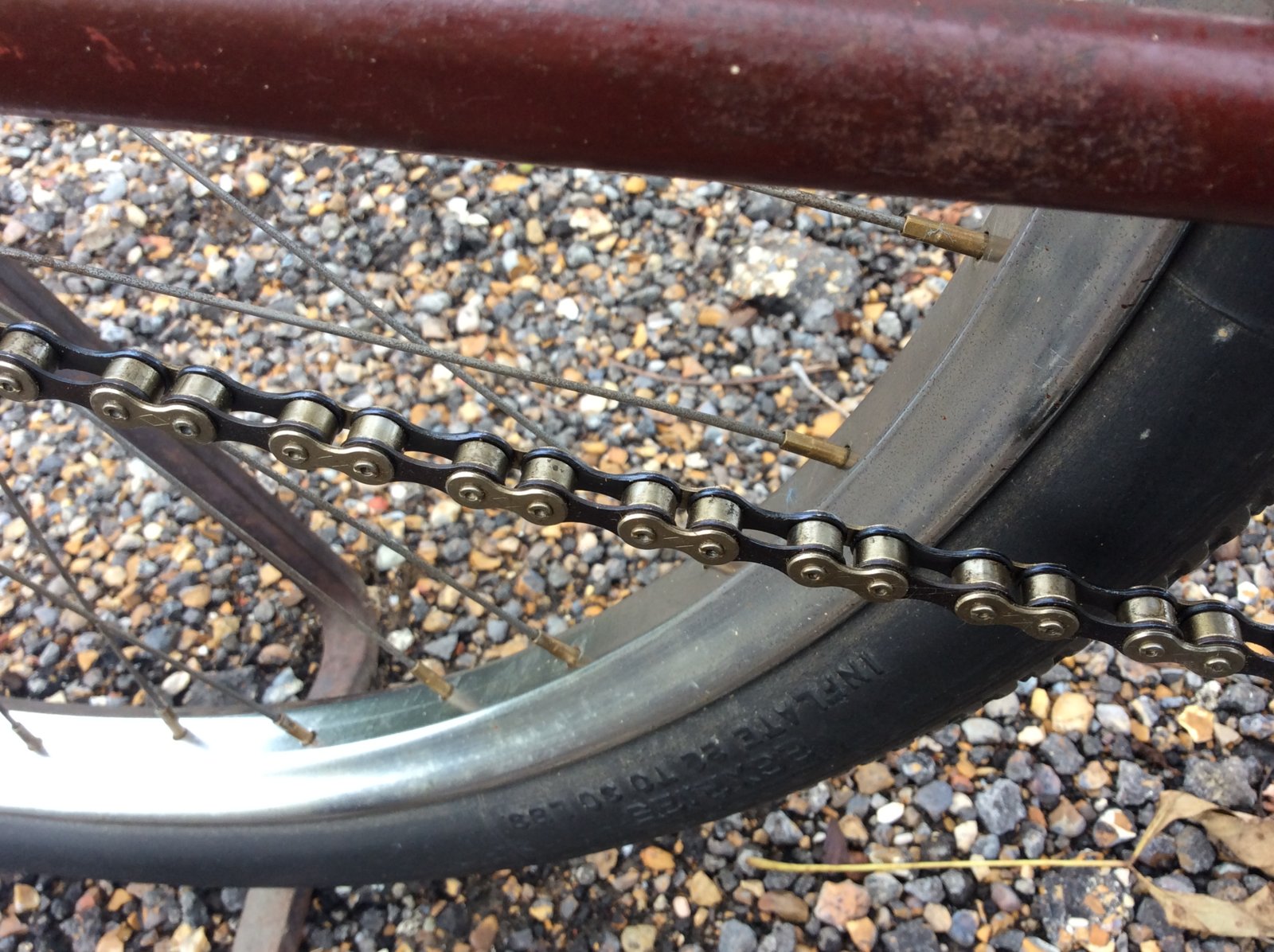 Circle on rack is broken where it bolts on 1 side.
Last edited: