Stopped by my local bike shop after work to grab a bike box and a couple wheel boxes.
Almost $#!t myself when I walked in and saw this beautiful bike.
I wasn't by any means planning on buying a bike today and don't really have the money for it right now, so I did what any normal bike nut would do, and handed over my credit card. There was no way I was leaving there without it.
Normally I'm drawn to the prewar tank bikes but I immediately fell in love with this bike and honestly it don't even need a tank (although that would have been an added bonus) and I don't think it ever had one.
Right away I noticed the aluminum delta front loader. Then the clipper speedo. While I was drooling over that stuff, the owner pointed out the aluminum truss rods.
At first I thought the fenders might be aluminum too, but they could be stainless. Definitely not chromed steel.
Look at that nice rack. Then there's a 1938 Detroit bike license hiding under the rack. It just happens to match the colors of the bike.
It's missing the taillight but the bracket it mounts to is there. Missing the drop stand but it's been replaced with a Miller stand.
It gets better. While I was looking at the bike, the owner mentioned he offered it to another collector earlier for $300 less than what it was marked at. I said if you'll sell it for (that amount) I'll take it.
There's more, it has a story behind it. I was commenting on the amazing original paint, and he told me the guy that brought it in was related to the original owner.
The original owner was a young man that had gotten it new in 1938, and a few years later went off to war. He never came home. The bike was then stashed away in the attic all these years.
My plans are to replace the incorrect grips, find a tail light and drop stand and replace the modern whitewalls that the shop owner installed. It will be getting a set of chain treads, when I figure out what color. I have a set of the whitewalls I could use, although the blue and cream would look great. Also considering red and cream tires, to make the bike red, white and blue, as a tribute to the young man that lost his life fighting for our country. Definitely needs a flag holder.
There's a few areas that have small spots of green paint that dripped onto the bike on the rack, rear fender and rear wheel. Going to carefully try to clean it off.
Other than that, just going to clean up the chrome and service the hubs and bearings.
If anyone can help confirm the year that would be great. Believe it to be a 1938.
If you happen to have any literature showing this bike in this configuration, please post it.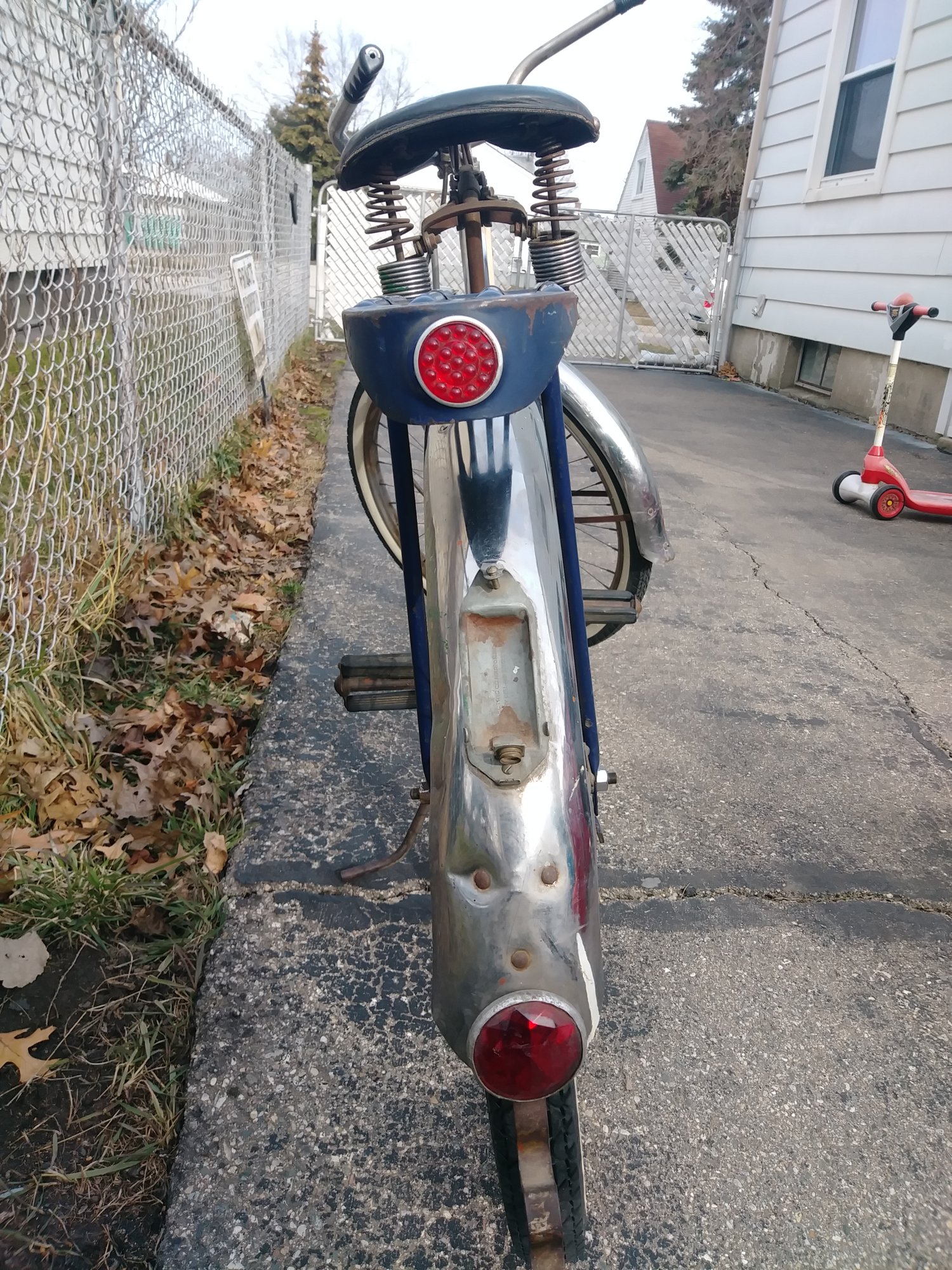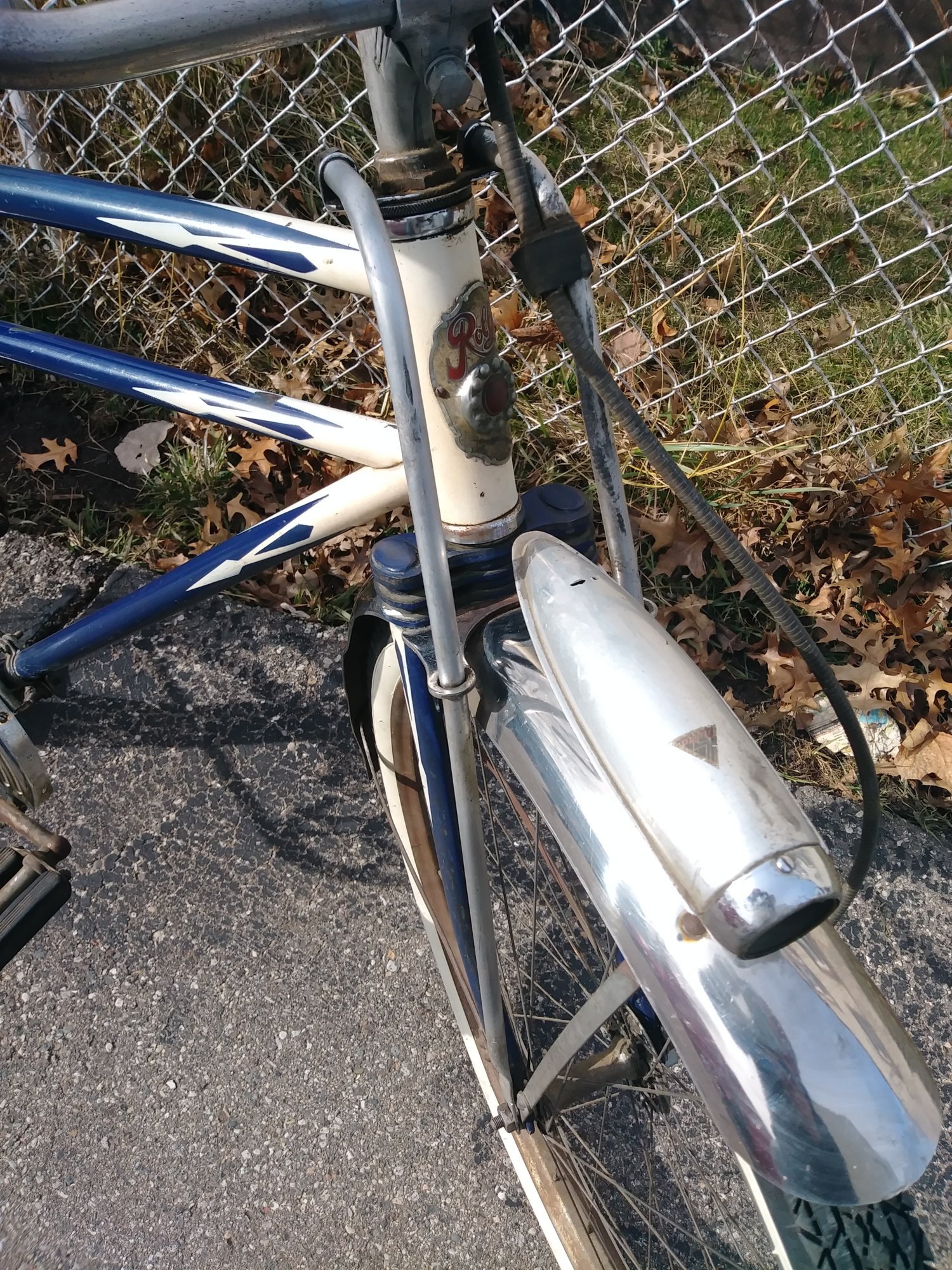 Last edited: