Been out of the game for a while. Spitballing prices here. Best offer accepted. Bikes are boxed and ready to ship. Thoroughly packed in the smallest boxes to save on shipping costs from 54494. I'll ship whatever shipper you want. Paypal f&f preferred.
1. Prewar schwinn b model. Solid frame other than elongated hole on lower rear fender mount. Upside down simosinite script on reflector. Jiffy stand has a base welded on. Springer has a pipe welded on trusses. Key is non schwinn but period correct and works. Early Springer closed holes on both sides. Serial is a late 37 early 38. early Springer model. Forgot to take stem photo with group pic. Not og but period correct. Box size for shipping 40*24*8. $400 + shipping. SOLD
2. Murray firecat. Nice condtion compared to most. Everything is there. Seat really nice as is guard and paint. Carlise aggressor rear tire. Carlise front. Sick chopper with great paint. I'm under selling condition. 49*25*8. $1000 + shipping.. SOLD
3. Black fastback. I think it's a 68 but too lazy to look it up. I was more into prewar. Looks all og other than rear brake cable. Tires og. 45*24*8. $700 + shipping.
Feel free to call with questions. 619-708-3173.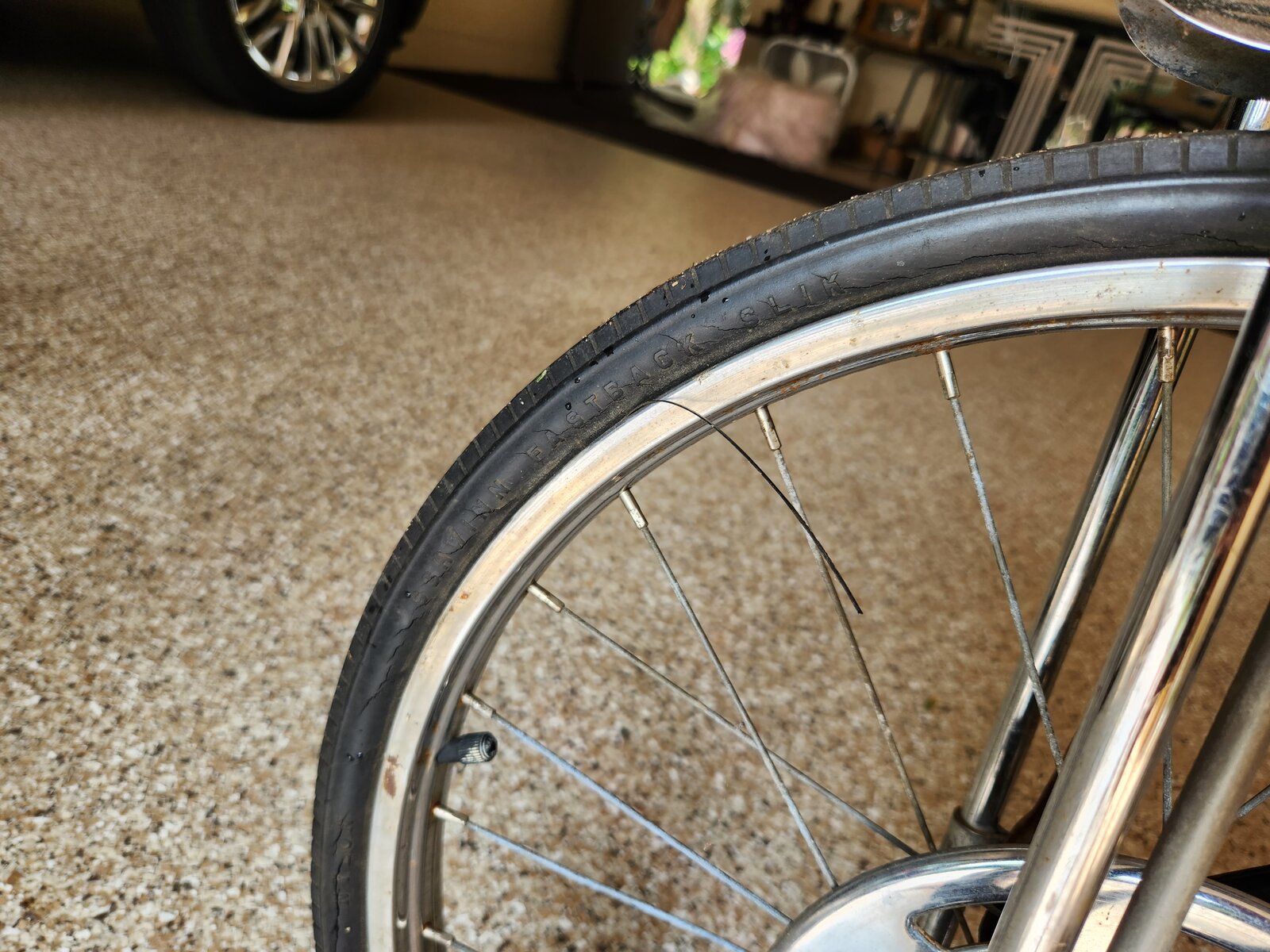 Last edited: