Riding a '38 Autocycle Deluxe
Disclaimer: Some of you may remember this bike when I first got it. She was badged a Latonia by Boren bicycle co. With a Colson sprocket. I have since put a nice Packard badge and a Sweetheart sprocket. I also added crossbars.
nice original paint prewar straightbar Schwinn with ND hubs, Delta light and can, Meteor pedals, Johns tires, AS neck, beautiful original sliding rail seat with tabs, glass Red reflector, 11 tooth rear cogand a great registration tag from Little Rock Ark. She has been cleaned, greased and rides great!
Shipping will be through bikeflights and the actual cost plus packaging matl. (About $20)
Payment is Paypal or discuss an alternate with me first. Local pickup in Waxhaw, NC is ok.
I will include the original Latonia badge to the winner.
Thanks, Don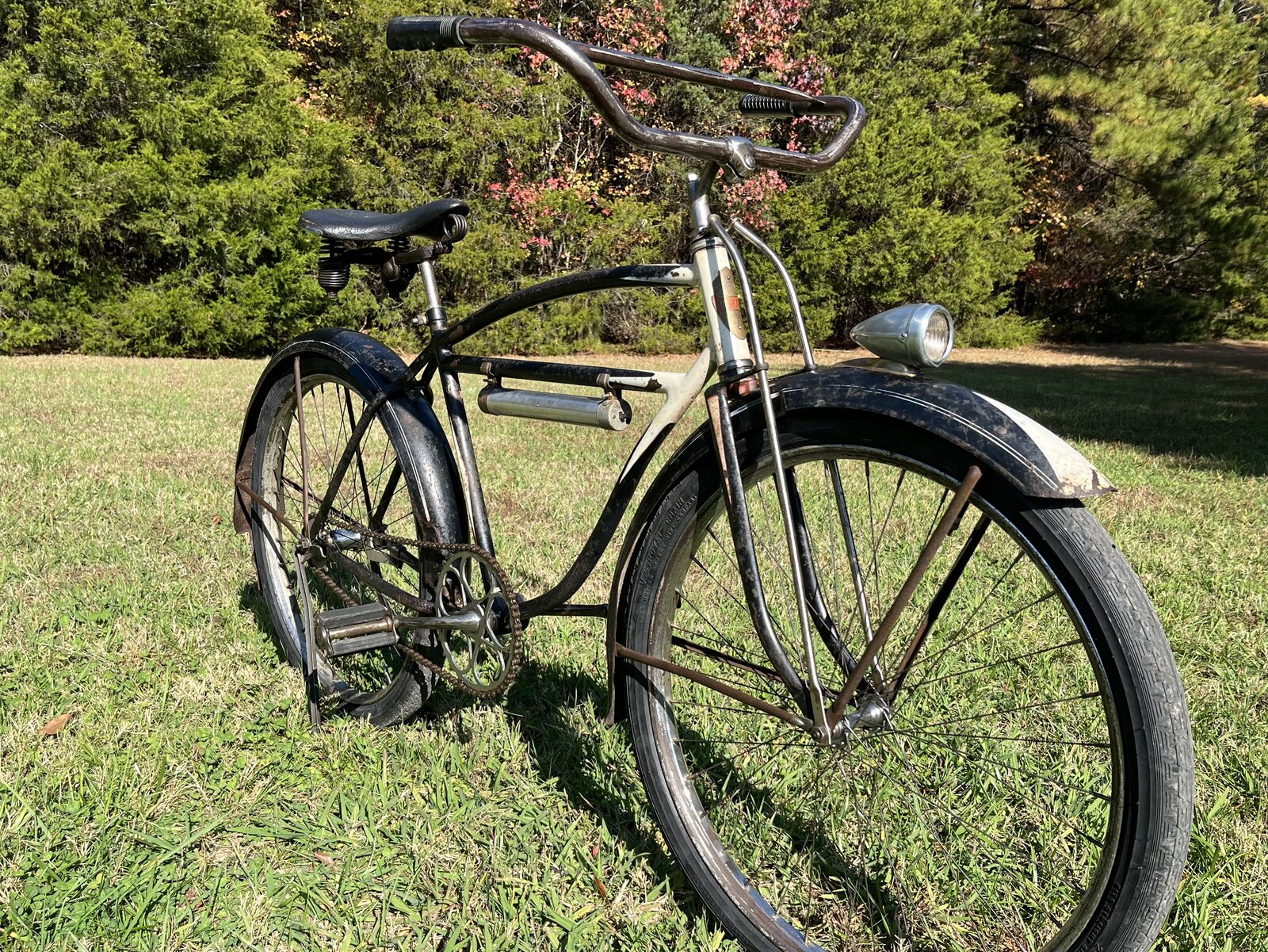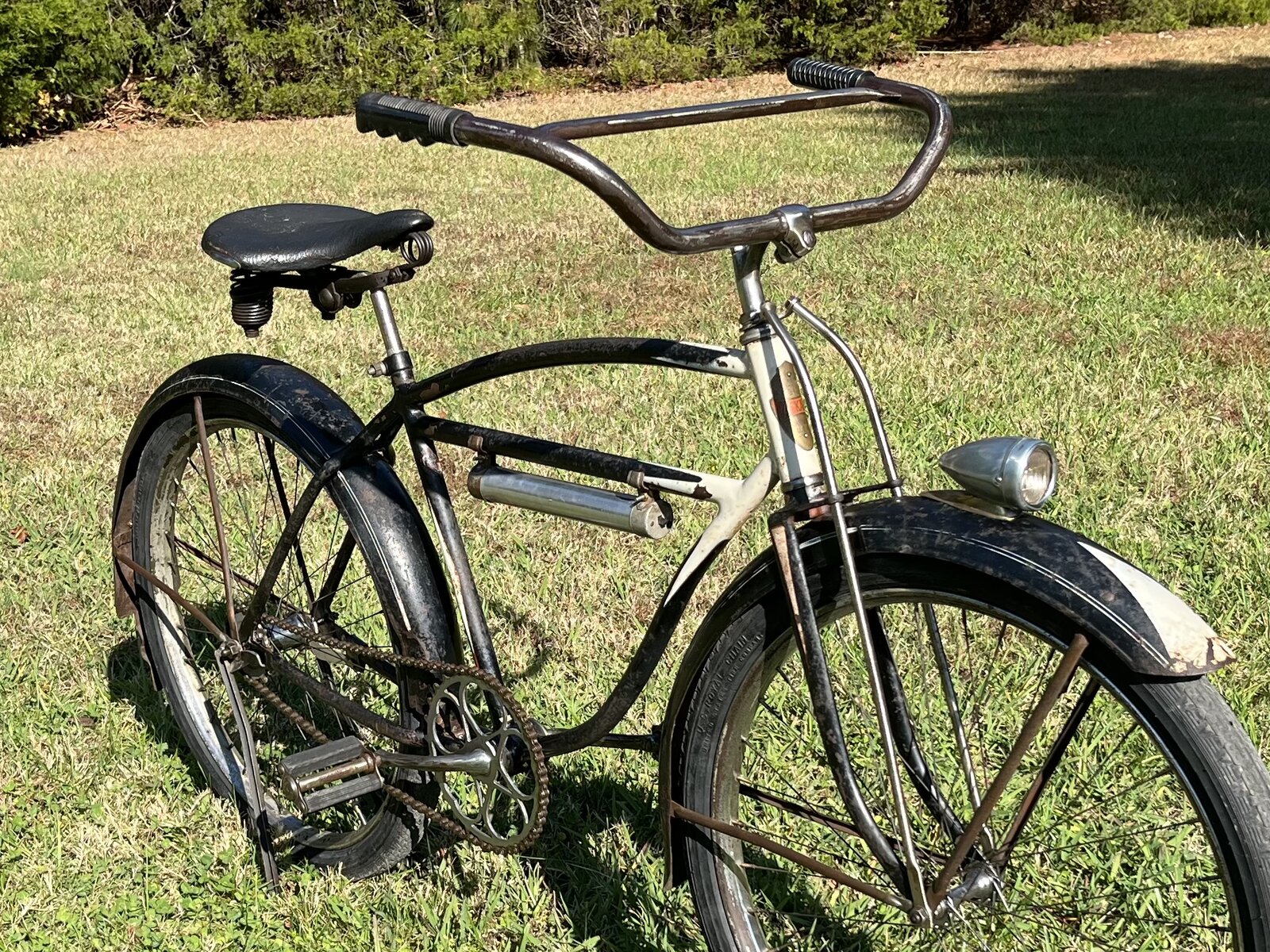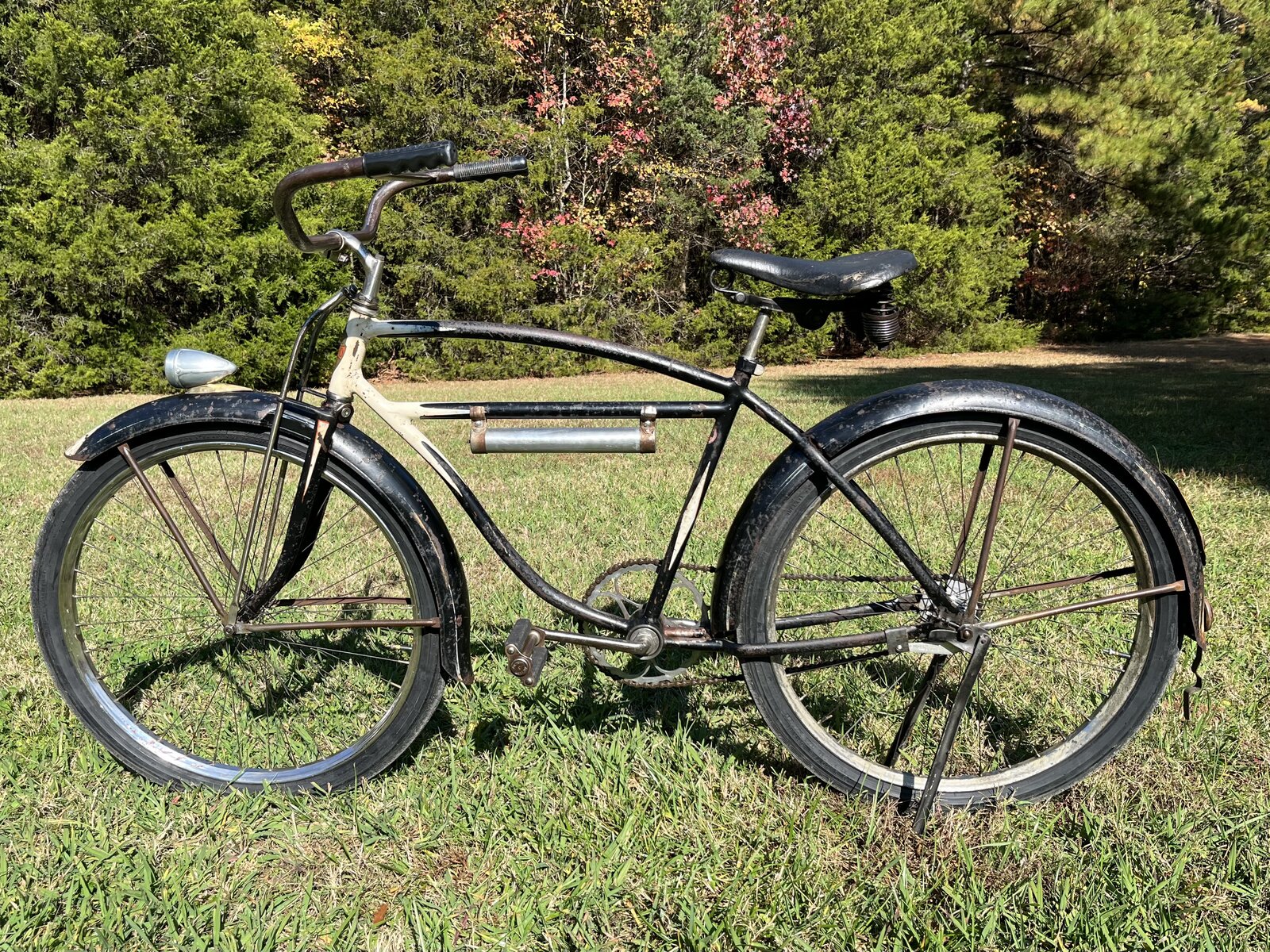 Last edited: