Riding a '38 Autocycle Deluxe
See pix below

First Up!

#1 1941 prewar 1st year embossed autocycle BA607 horn tank. Amateur restoration of paint but
over all straight not pitted and solid!
300.00 shipped

bobcycles@aol.com
or PM here



#2 1941 B6 Autocycle fender pair as found ...amateur paint work. Rear fender is super straight,
front fender has some issues ...light tray base is damaged will need some TLC...light cover has a
battery acid hole on one side, no battery tray, looks to be some bondo behind the light cut out.
Springer 41 ONE year only fender hard to find in any condition and savable for sure.
200.00 SHIPPED for the pair as shown.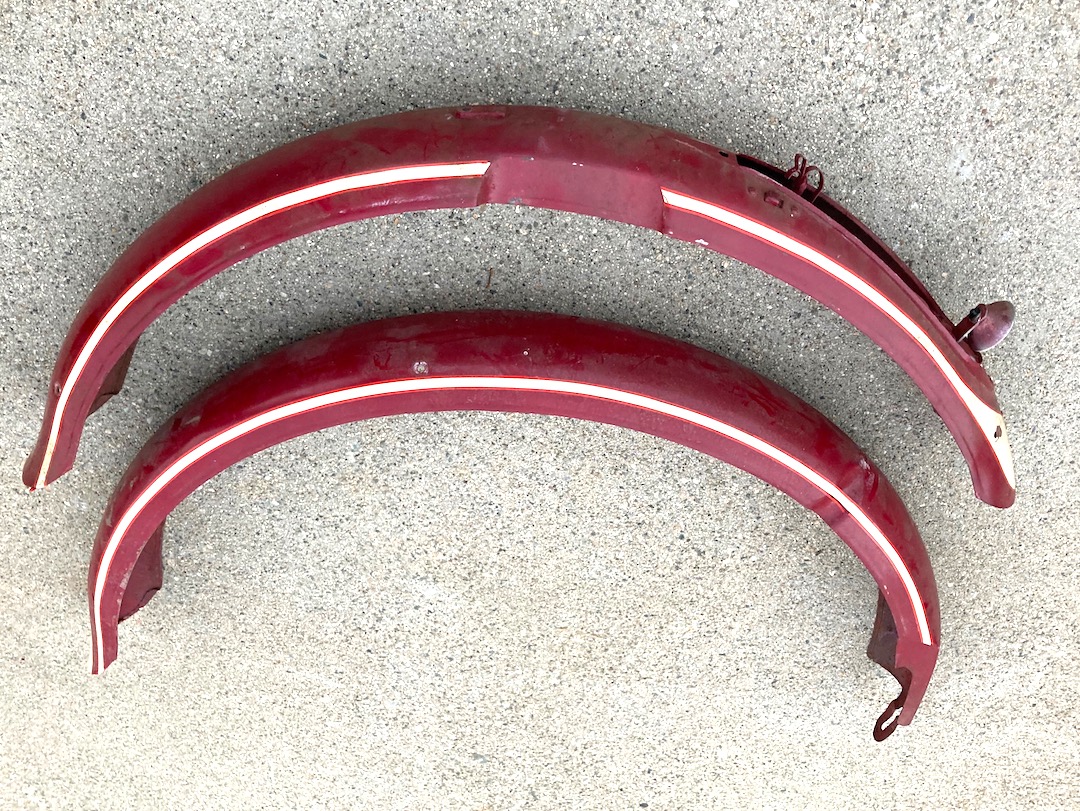 #3 Prewar 6 hole rear carrier. 1936-41. Original rack with amateur paint. Needs minor straightening etc.
legs are good, solid rack that would restore nicely! Hard to find in any condition...this needs minor TLC in
the area of straightening it out a bit. I could do it in my sleep, but I'll leave that to the new owner.
3500.00 shipped




#4 1941 etc LOBDELL wheel set. No real chrome shine here, almost look cad plated as these tend
to have poor plating for whatever reason. Good useable wheel set for a rider or restore with New Departure
hubs and original spokes!
120.00 plus add the shipping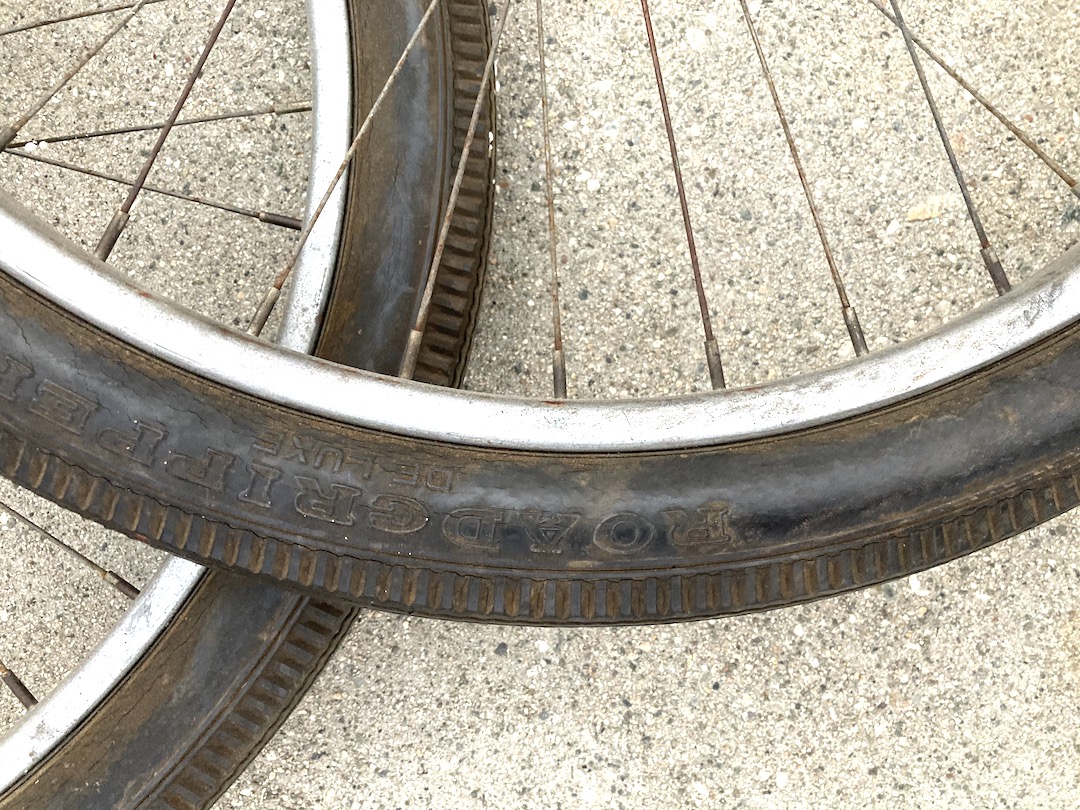 #4 Nice reproduction (very accurately done!) Motorbike /Autocycle / B10E etc hanging tank straps.
These are NICE....right gauge and everything.
40.00 shipped

REFLECTORS SOLD!
Prewar Cat eye 6 hole rear carrier reflectors... these have the additional stainless bezel trim!
NICE! 35.00 shipped each.... 2 available.

bobcycles@aol.com
or pm hereView attachment 1280708


Last edited: