Here we have a nice crusty original 1941 Schwinn ACE Motorbike.
Good solid project; paint is all original and untouched. Darts and pins are mostly strong. Fenders are in remarkable condition. Fender light internals are solid, no pan rust. Some pitting on right side front fender and top bar. Spot missing from fender light cover. Beautiful original weathered, but supple Mesinger leather slider saddle. Huge 30" Torringtons with correct Razor stem, AS bolt. Rear reflector cracked but solid. Nice original ACE brass badge. Strong Island Cycle Supply (Minneapolis) decal on seat tube. Much is still crusty (crankset, trussrods, wheelset) and can be ridden as is, upgraded or replated. Paint can be brought back much further. Frame/fork solid; no cracks, welds or funny stuff. Again, this is a project bike; wheelset appears to be correct flat 41 Lobdells, but is missing a few spokes in rear, and I have not found a correct chain. Everything moves freely.
785 + ship (or free delivery to MLC/AA)
- OR -
635 without the saddle
Please use direct email:
tocatahula@sbcglobal.net
First to reply gets 'er .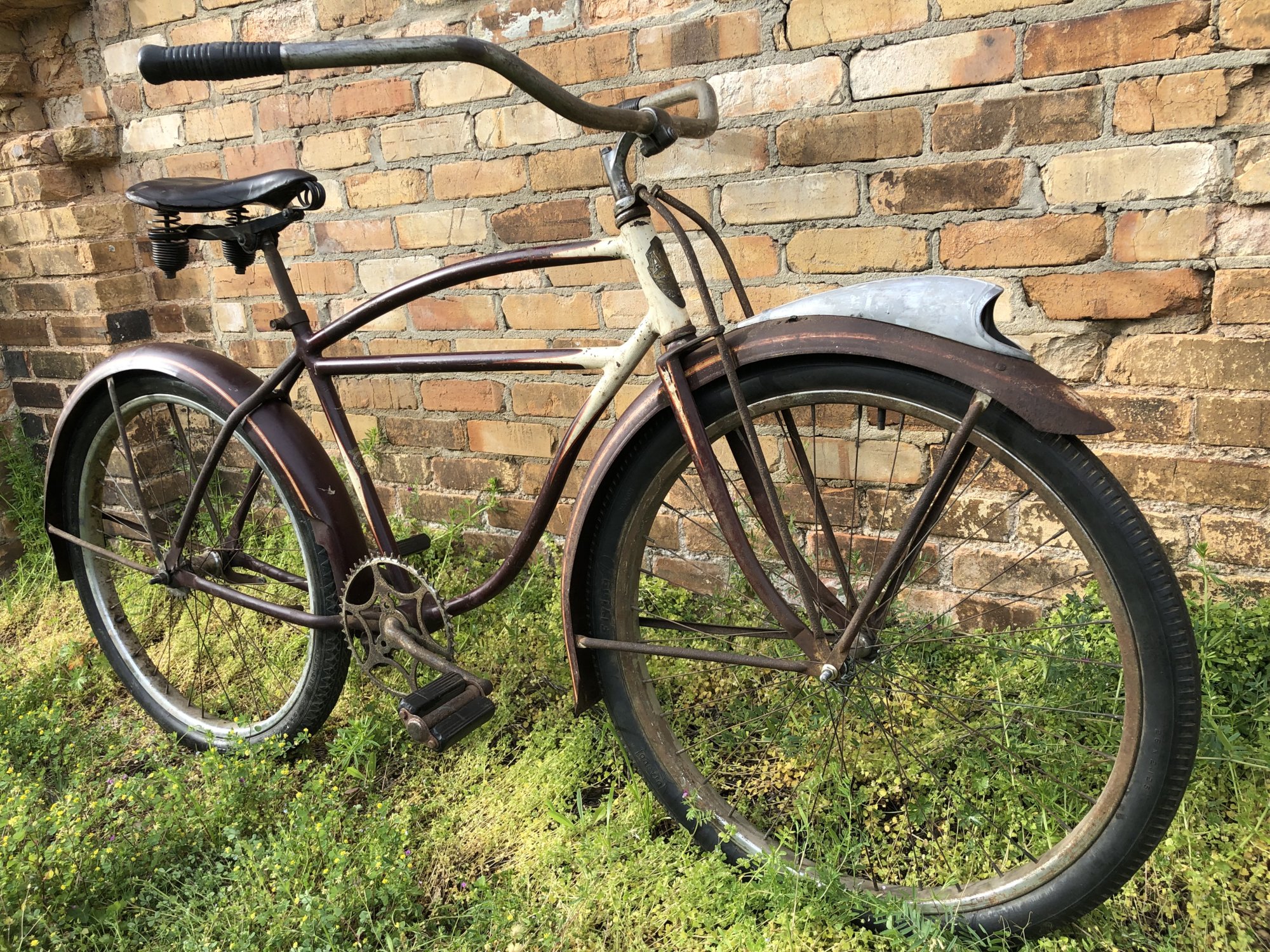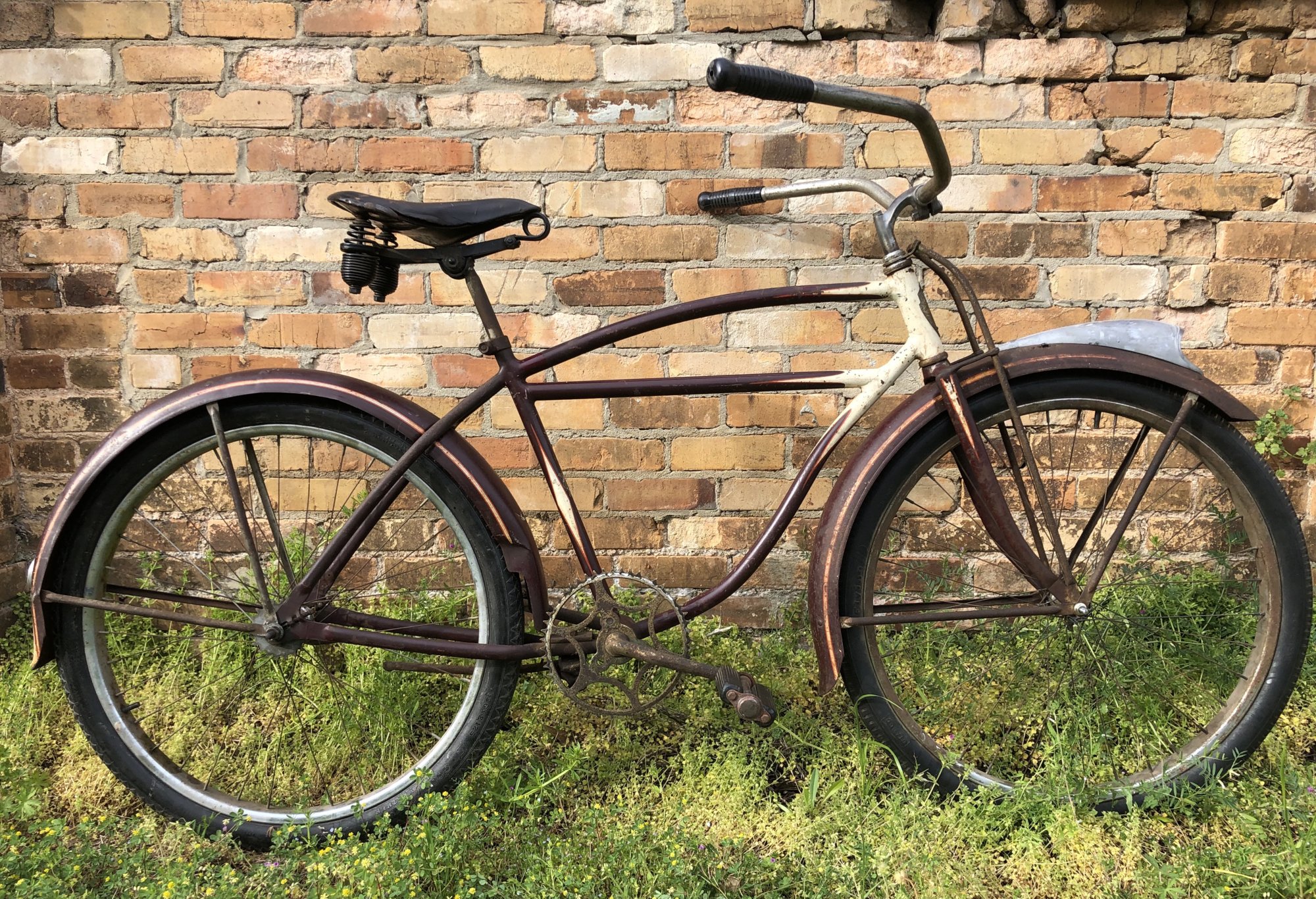 This bike is Buddy Approved !
Last edited: