Wore out three sets of tires already!
Up for you consideration is a set of McCaulley fenders for your prewar Shelby. The fenders are in killer shape and original paint with the pins still hanging in there...actually quite strong on the rear fender. I don't believe these are a matched set. The rear fender dart appears red and the front fender appears orange. Nonetheless, this is a great set of fenders to work with. Front fender is setup for a Delta Hornlight and rear for a mouse light (good luck). Front fender is missing a brace that I will include and the attached brace has a broken axle mount. I'll throw in an extra brace in hope that you can make it work. There is one small hole near that bottom of the front fender...not big enough for a reflector mount so not sure what it was for...maybe a tiny mudflap..ha ha. Take a look at the pics...this is a very nice set of fenders that are not the easiest to find.
$250
$200 shipped in CONUS. PP friends and family.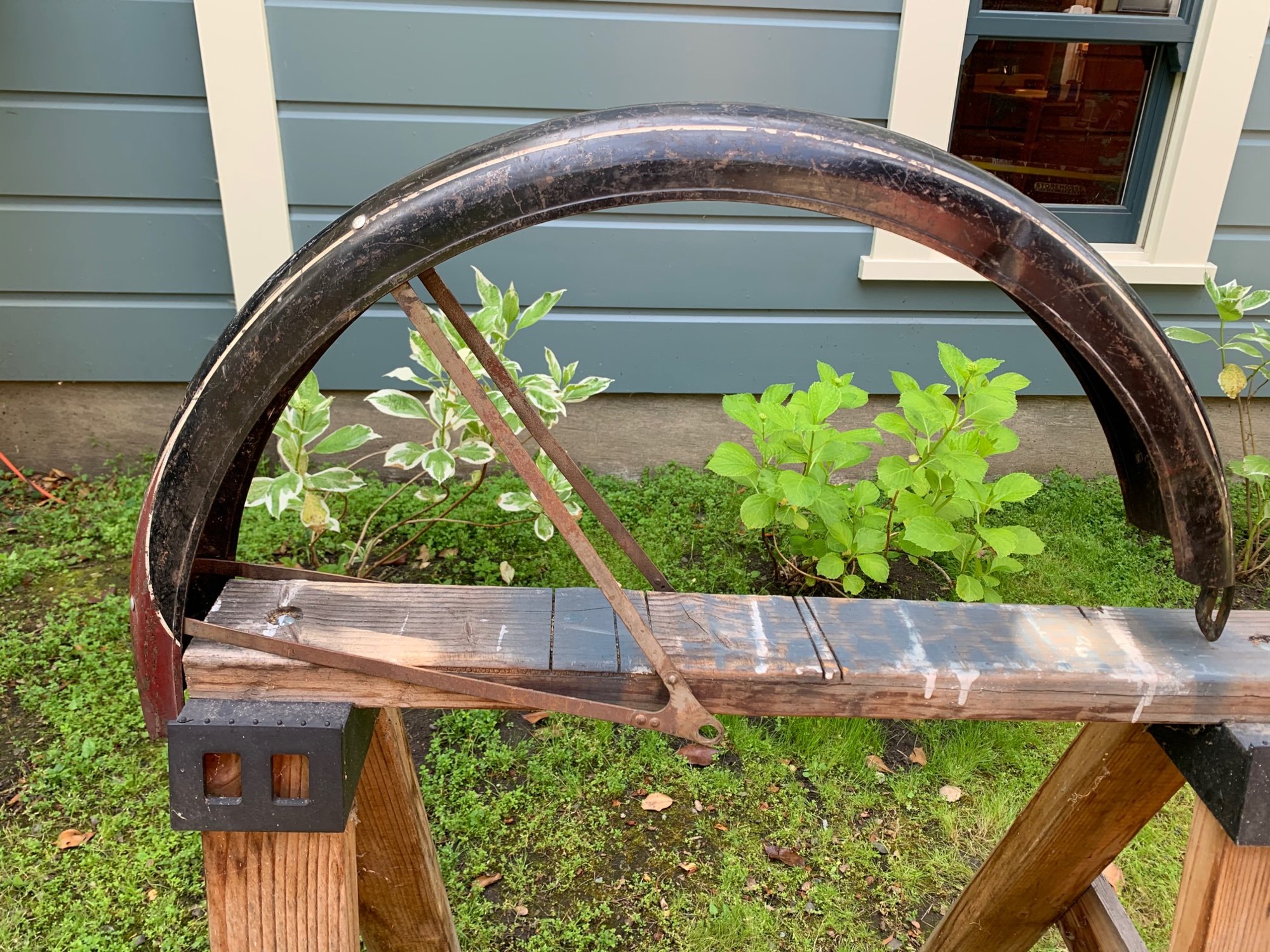 Last edited: