Here we have some more Juicy Prewar Stuff, as follows:
A. NOS Big Bevin Bell
This is the BIG version ! Brand new and LOUD !
65 shipped
> > SOLD
B. Large Amber Jewel Glass Reflector
65 shipped
> > PENDING
C. Glass Reflectors,
Good condition, firm studs, no cracks
Smooth Green, 35 shipped
Smooth Red, 35 shipped
Jeweled Green, 45 shipped
D. Saint Louis 1942 Plate
Very good condition, original paint
55 shipped
> > SOLD
E. Elgin Badge 25 shipped
F. Rare Cadillac Excelsior Cadillac Badge
Outstanding Indian graphics on this badge. Patric taught me that the Indian's face is actually copper plated, subsequent to nickel plating the rest of the badge (this explains why examples are found with wide variation in his complexion/patina). Killer rare badge.
165 shipped
> > SOLD
G. Early Montgomery Ward Hawthorn Badge.
65 shipped
H. Rare NOS Schwinn Lenz Lansing Flyer Badge. This rare badge, from the Oscar Lenz Harley Davidson, Henderson and Schwinn dealer, was procured directly from the Lenz estate. Often associated with Walt's famed DD Autocycle (last photo), this badge is in perfect, NOS condition.
85 shipped
Please use direct email:
tocatahula@sbcglobal.net
PPFF please.
First to reply gets 'em !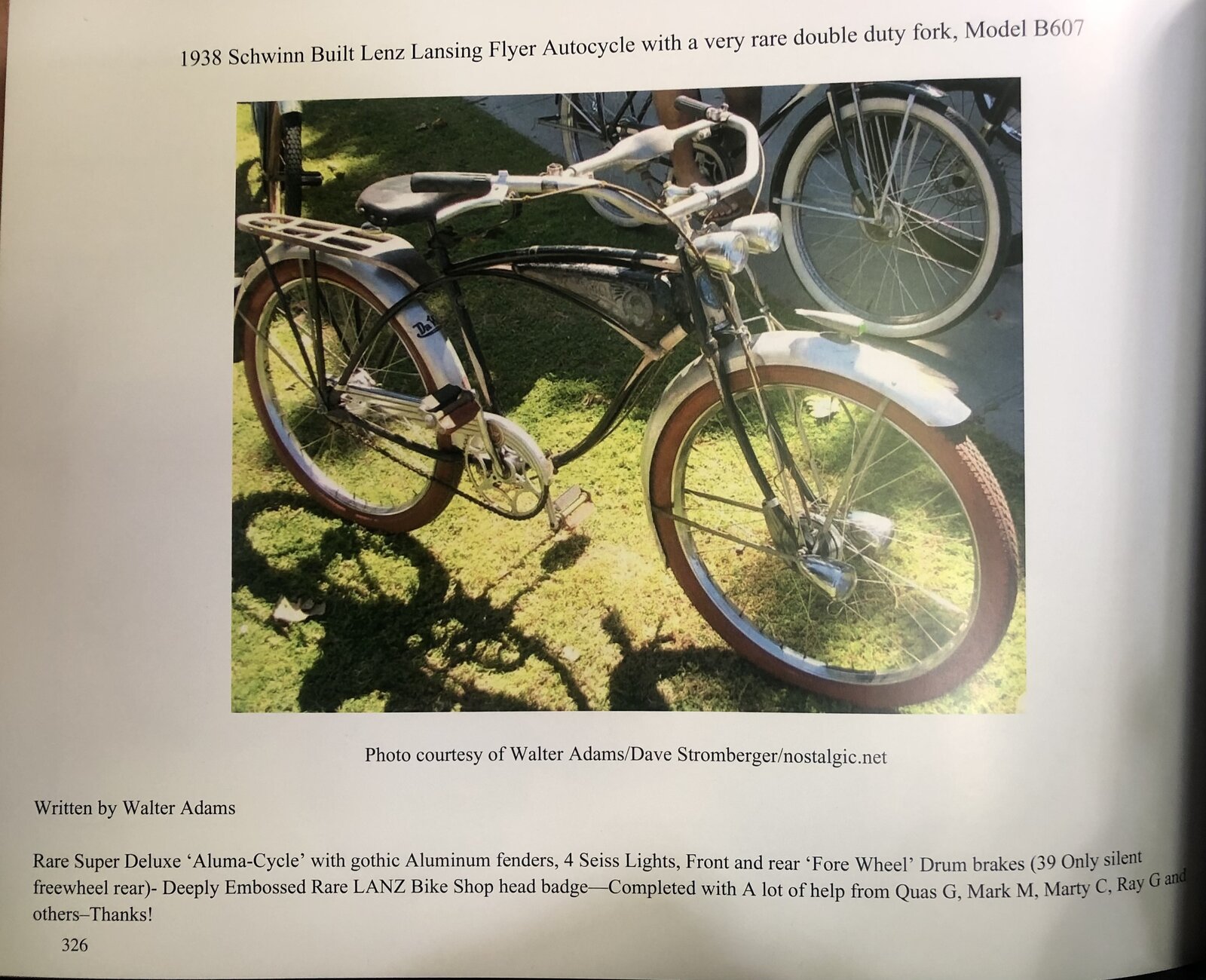 Last edited: