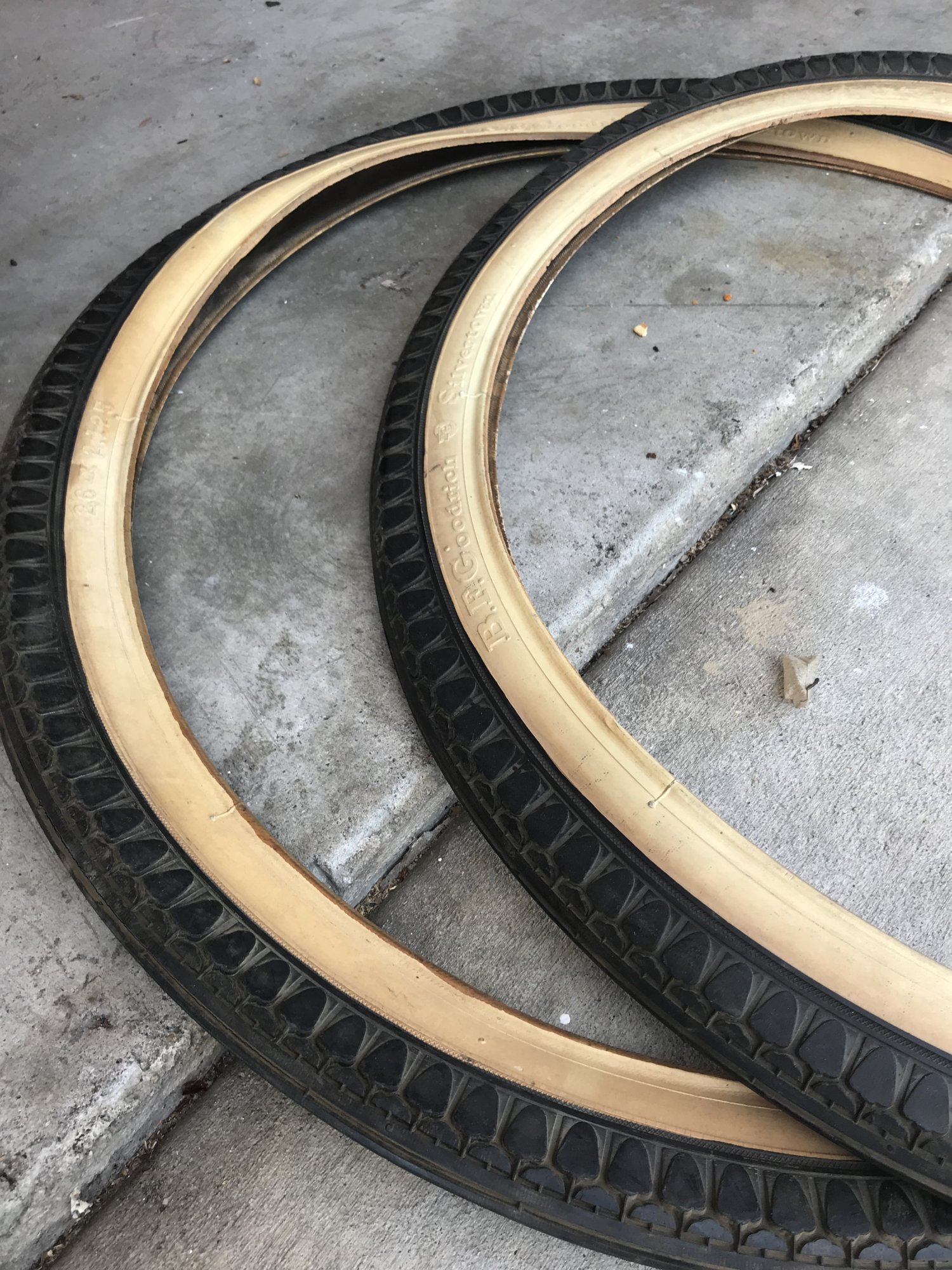 ALL SOLD!!! Or prewar tire big sale probably sounds better?
Good year airwheel g3 set. Good condition one is better than other. 40
Lightning dart set good condition 35
BF Goodrich Silvertown gumwall set NOS 45
BF Goodrich Silvertown red clay inside single tire I would call good condition 25
United States Peerless some cracking but still good 30
These tires have been sitting a long time obviously and when I last looked at them they were all good. One pair of wartime BFG Silvertown black tires were good and now they are completely hard. And throwing them out.
I don't want to ship old tires so locally in Orange County for now.
Last edited: