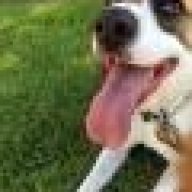 May 3, 2009
1,306
1,595
Hartwell GA, United States
Blowing out some nice pairs of prewar tires and drop center hoops.
Selling tires as a lot.
L to R:
— Carlisle Knobby Whitewalls (postwar)
— Goodyear "Studded Tread"
— Davis "Deluxe"
— Allstate "Premium"
— Goodyear G-3 WW (single)
All for 210 + shipping (or free delivery to MLC or North Georgia Nov. swap)
— Old chrome Dropcenters 65 + ship
> > SOLD
— No chrome Dropcenters 45 + ship
Thanks, Pete
PayPal preferred.
First to email/PM gets 'em.
email:
tocatahula@sbcglobal.net
Last edited: