Riding a '38 Autocycle Deluxe
New work!
1940 CWC Shockmaster fork complete as shown with 6 5/16" men's steering tube length, ready to install!
Precisely adapted from a low milage un- abused og paint ladies length fork! Steering tube was re threaded to exact men's depth and trimmed to length for standard men's 5" headtube. New keyway in proper orientation filed. I endeavor to make the machining closely match the original. Corresponding sections removed from truss rods and nicely tig'd. All hardware threads smoothly and the unit has very little overall wear!
SOLD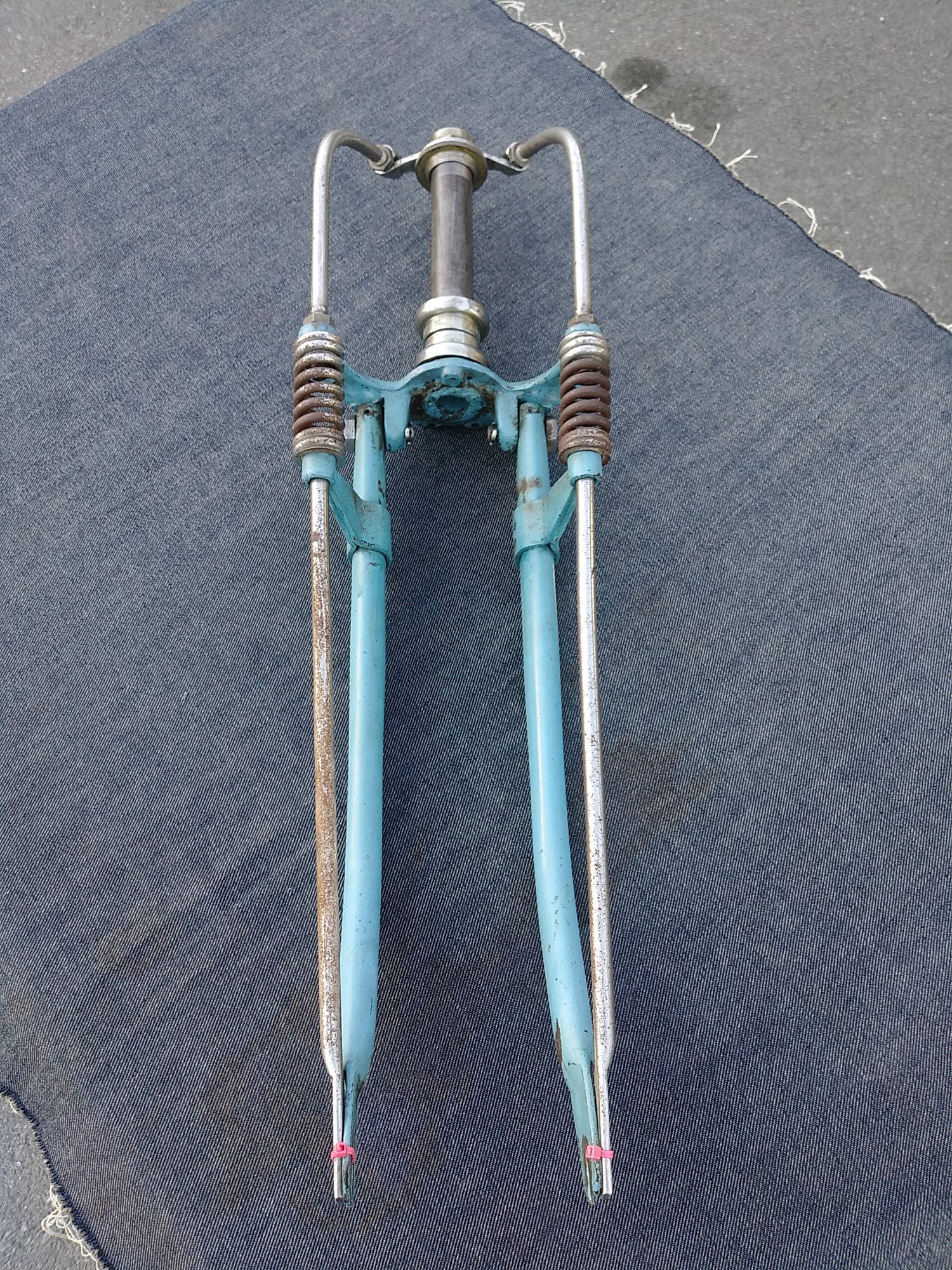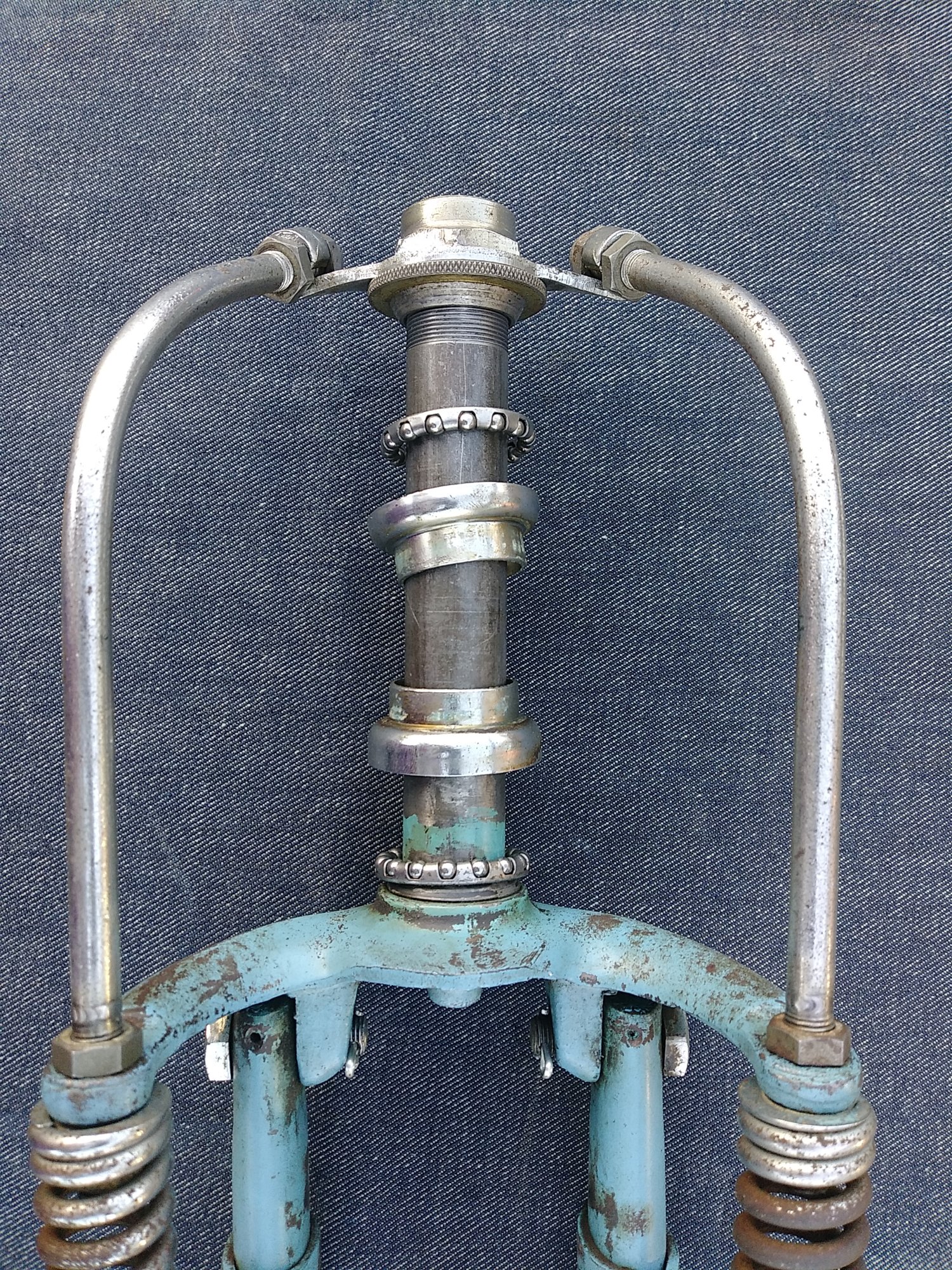 Last edited: