My father passed away a few weeks ago after being in a nursing home for 4 years, and the cost for that care was $9k a month so they took just about everything. I did however acquire his bicycle, a 1984 Free Spirit 12-Speed that he bought new currently valued around $30, lol. Considering its sentimental value and me not having a road bike, I decided the proper course of action would be to honor him by fixing it up over the next few months and riding it this summer.
While they were cheap department store bikes at the time, its actually not a bad rig in retrospect. The Pinnacle was a higher model than the Sovereign I believe with a steel lugged frame, Dia-Compe 630's, and a Falcon 1st Gen SS derailleur which is a Taiwanese copy of the Shimano Skylark, etc. The best feature about the bike is that it has a light coating of greasy filth all over it, that helped preserve everything over the decades and it was properly stored off the ground in a dry garage.
My plans are to do a partial-restoration, make a nice rider out of it, some customization, and most importantly have fun with it. Since his biggest passion was flying and he was very fond of his NAVY days I will be using his squadron logo for the head tube badge (see avatar). Obviously replacing all the dry-rotted rubber components, going with all new shiny stainless spokes, new seat and pedals, eliminating one of the front sprockets converting it to a 6-speed with different shifter, but keeping the original paint because its in pretty good shape.
Funny how I didn't want any projects this winter but my dad had other plans in mind. Here are some before photos showing it barn-fresh out of long-term storage...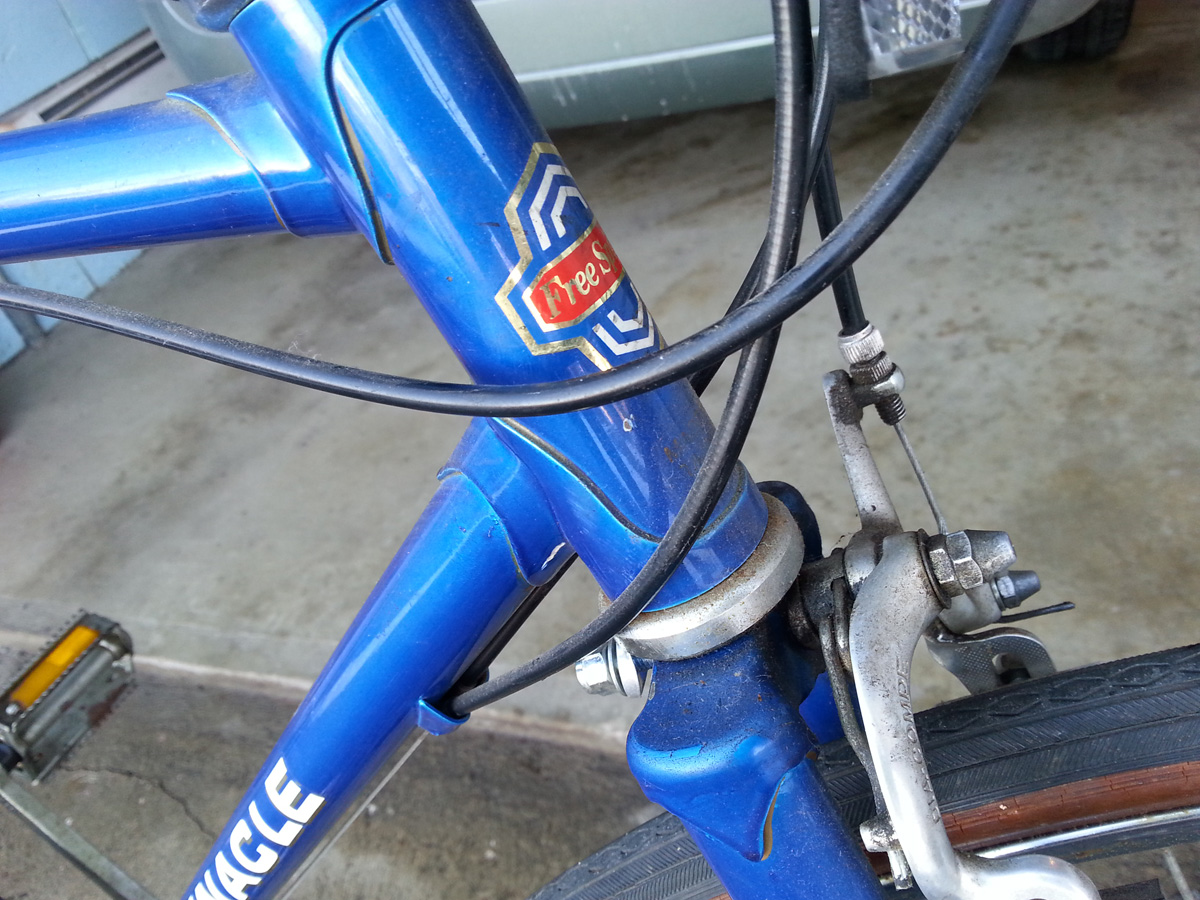 Last edited: