Here we have an Excellent Assortment of Quality Vintage Bike Parts:
A. Mead Ranger Tube Rack.
Nice straight Mead Ranger rack with big old glass reflector. Also correct for '36 Shelby.
265 shipped
> > SOLD
B. Prewar Schwinn Pat Pend Drum Brake.
Good condition, needs cleaning !
235 shipped
> > SOLD
C. Fratelli Brivio Pista Track Hubs
(Campagnolo Gran Sport) Large Flange, Very Good Condition.
175 shipped
> > PENDING
D. Prewar Delta Fenderlight.
145 shipped
E. Schwinn Razor Stem.
85 shipped
> > SOLD
F. Huge Early Bell
TOC, Teens ? Big Beautiful cast brass bell. Nice, deep ring.
165 shipped
G. New Departure Double Bell
Beautiful Early ND two-tone sound.
145 shipped
> > PENDING
H. Nice Green Glass Jewel Cut Reflector.
45 shipped
Please use direct email:
tocatahula@sbcglobal.net
PPFF please.
First to reply gets 'em !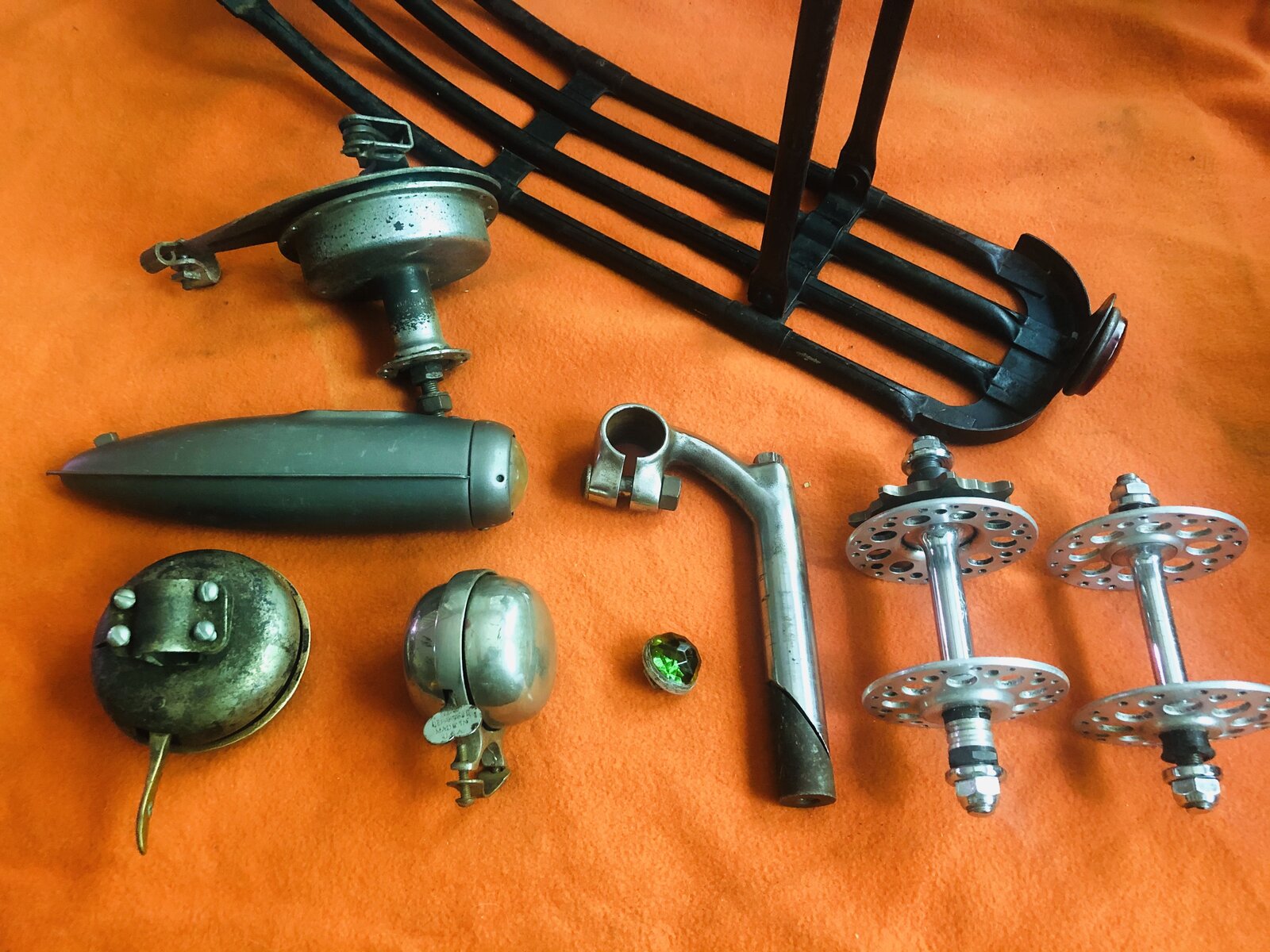 Last edited: