Here we have some Quality Vintage Bike Parts, as follows:
1. Very Nice EA Klaxon Horn
Original finish, works well.
175 shipped
2. Another Nice EA Klaxon Horn
Works great, loud
145 shipped
> > SOLD
3. Excellent Original Autocycle Finger Grips
No cracks, splits, etc
145 shipped
> > SOLD
4. NIB Schwinn Fork Clamp Assembly
Nice NOS display item, perfect cad plating.
65 shipped
5. Nice Green Glass Jewel Reflector
Deep glass, firm threaded stud, needs cleaning
65 shipped
6. NOS Schwinn Aero Flyer Badge
75 shipped
7. Persons No. 7 Reflector
Seven individual glowing amber Cat Eye reflectors;
this thing is so cool !
85 shipped
> > SOLD
PPFF please:
tocatahula@
gmail.com
First to reply gets 'em !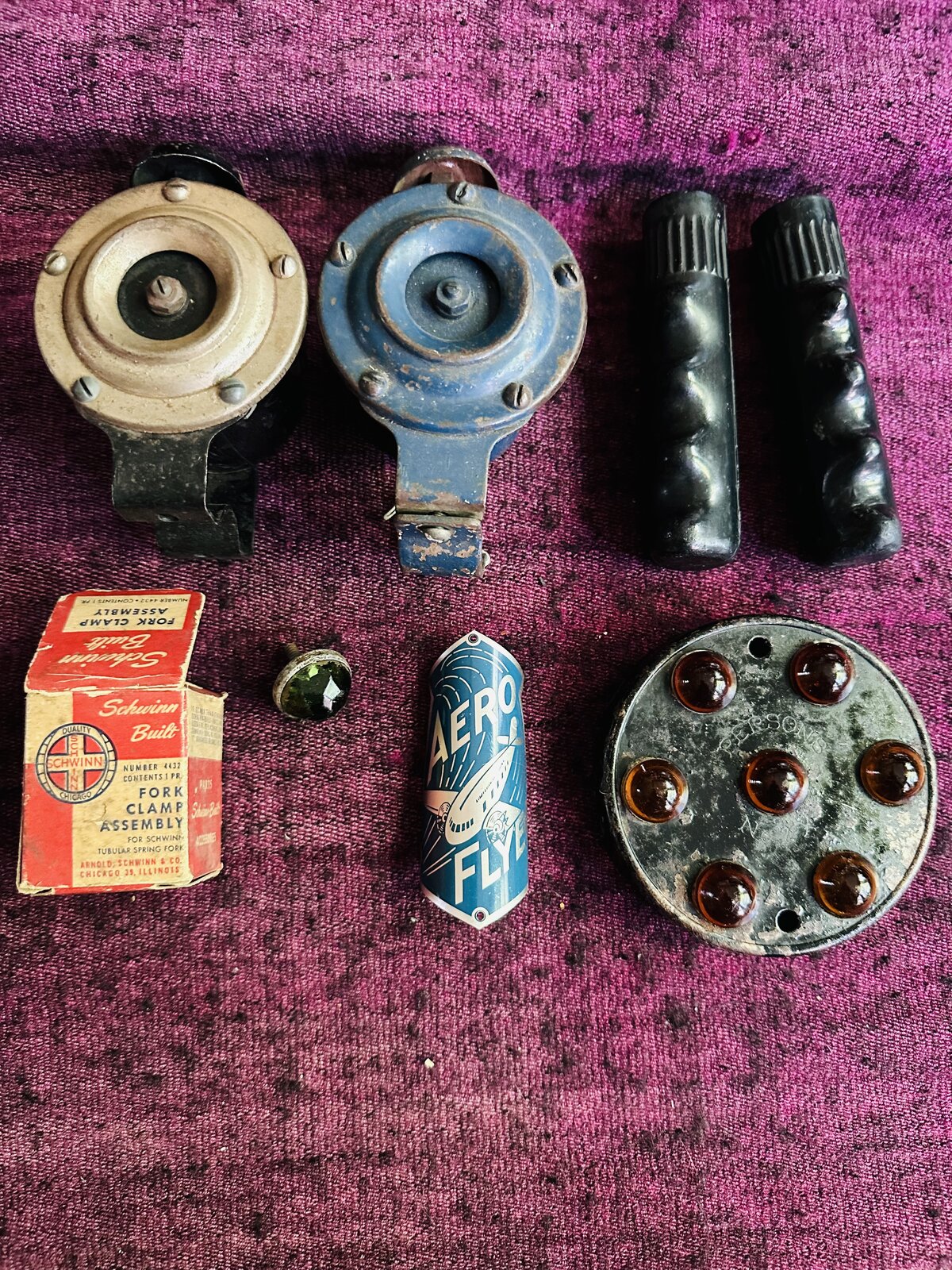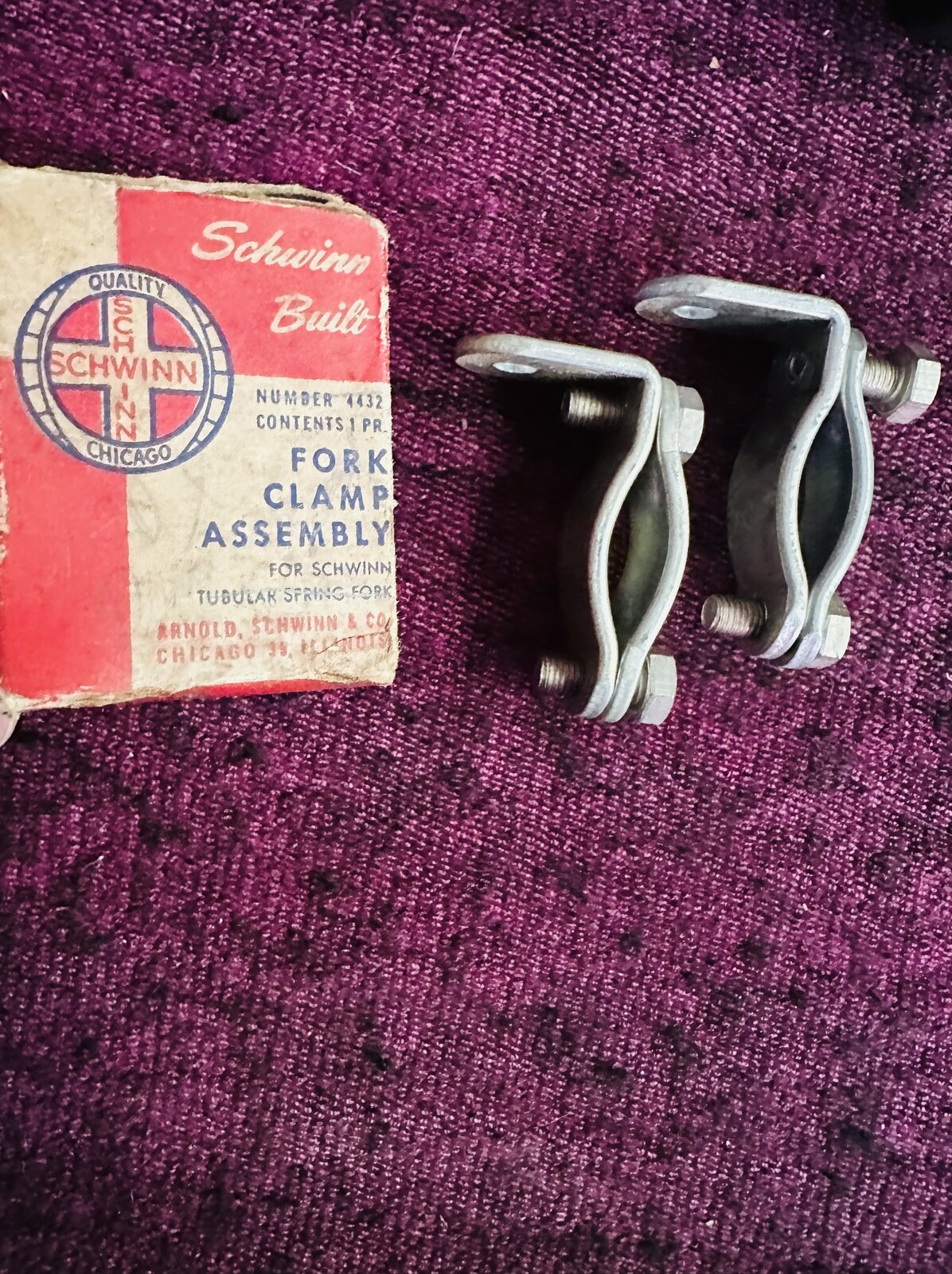 Last edited: