Here we have more Quality Vintage Bike Parts !
1. Beautiful Early Mesinger Long Spring
Nice condition for this early saddle. Leather hanging in there,
but separating around the edge; needs to be glued down.
Solid chassis, great survivor.
235 shipped
2. Stunning Schwinn High Flange Drum Forebrake
Incredible condition. Not sure if this is NOS, or restored,
but I think the former: none of the script has been filled in by replating.
385 shipped
> > PENDING
3. Nice Persons Round Reflector
85 shipped
4. Nice Persons Tombstone Reflector
125 shipped
5. Seiss Light
Very nice, no dents/damage. All internals present
395 shipped
6. Yellow Face Waltham Speedo
No needle, untested
85 shipped
> > SOLD
7. Very Rare Evinrude SW Speedo
Appears complete, needs new glass. Impossible to find.
355 shipped
8. Schwinn Double Adjustable stem
285 shipped
Photos are the best description; please check 'em out.
PPFF please:
tocatahula@
gmail.com
First to reply gets 'em !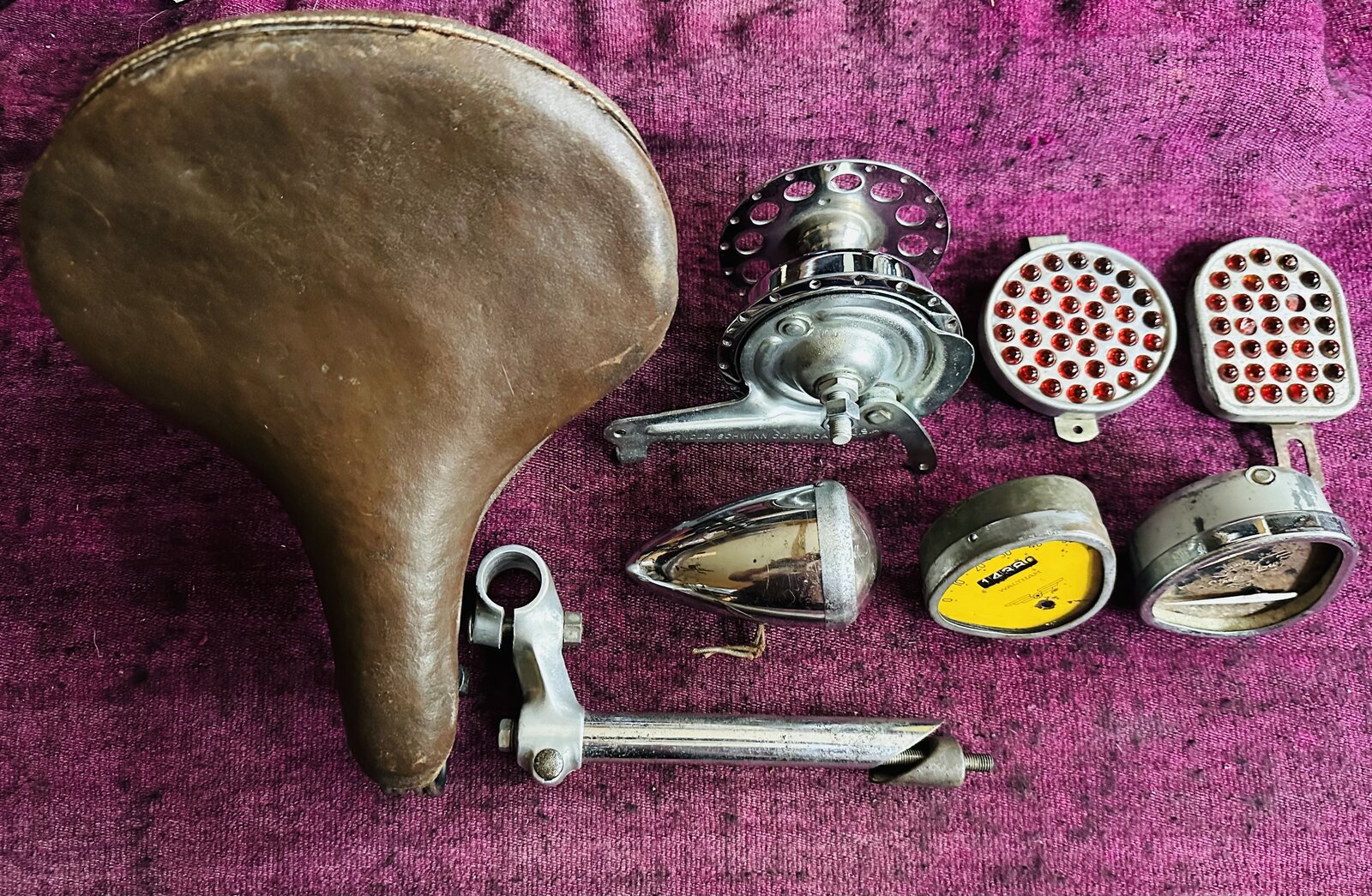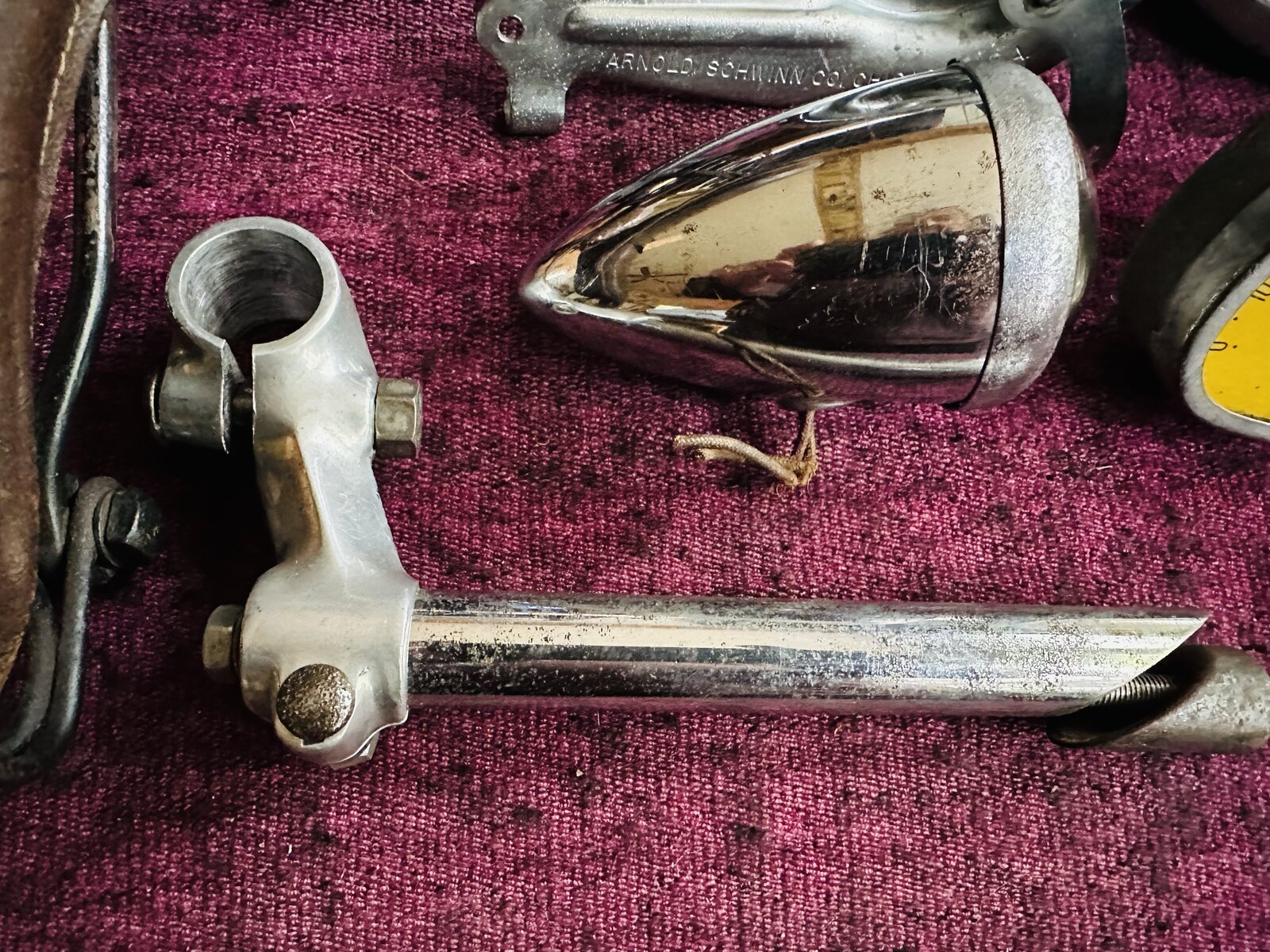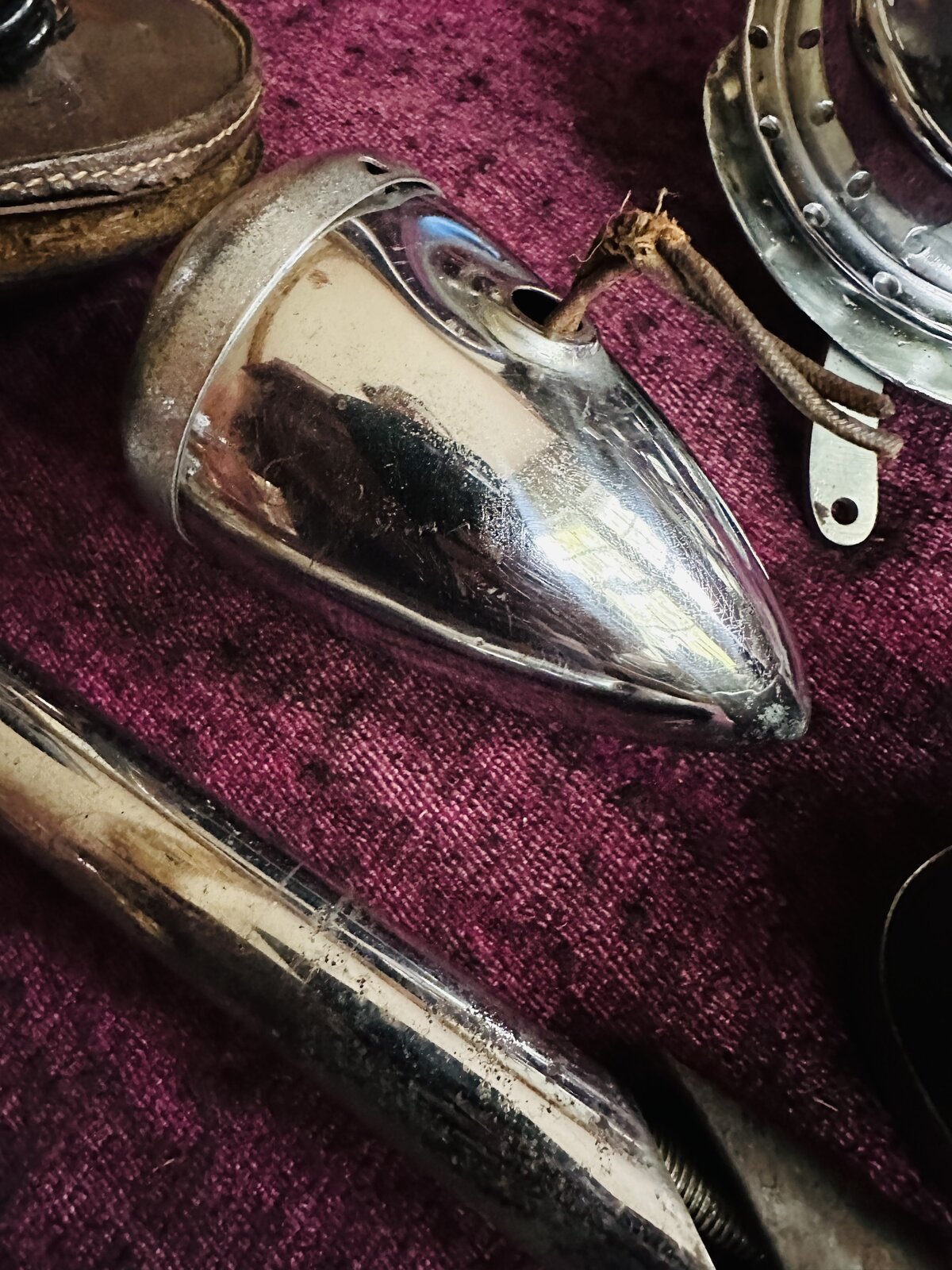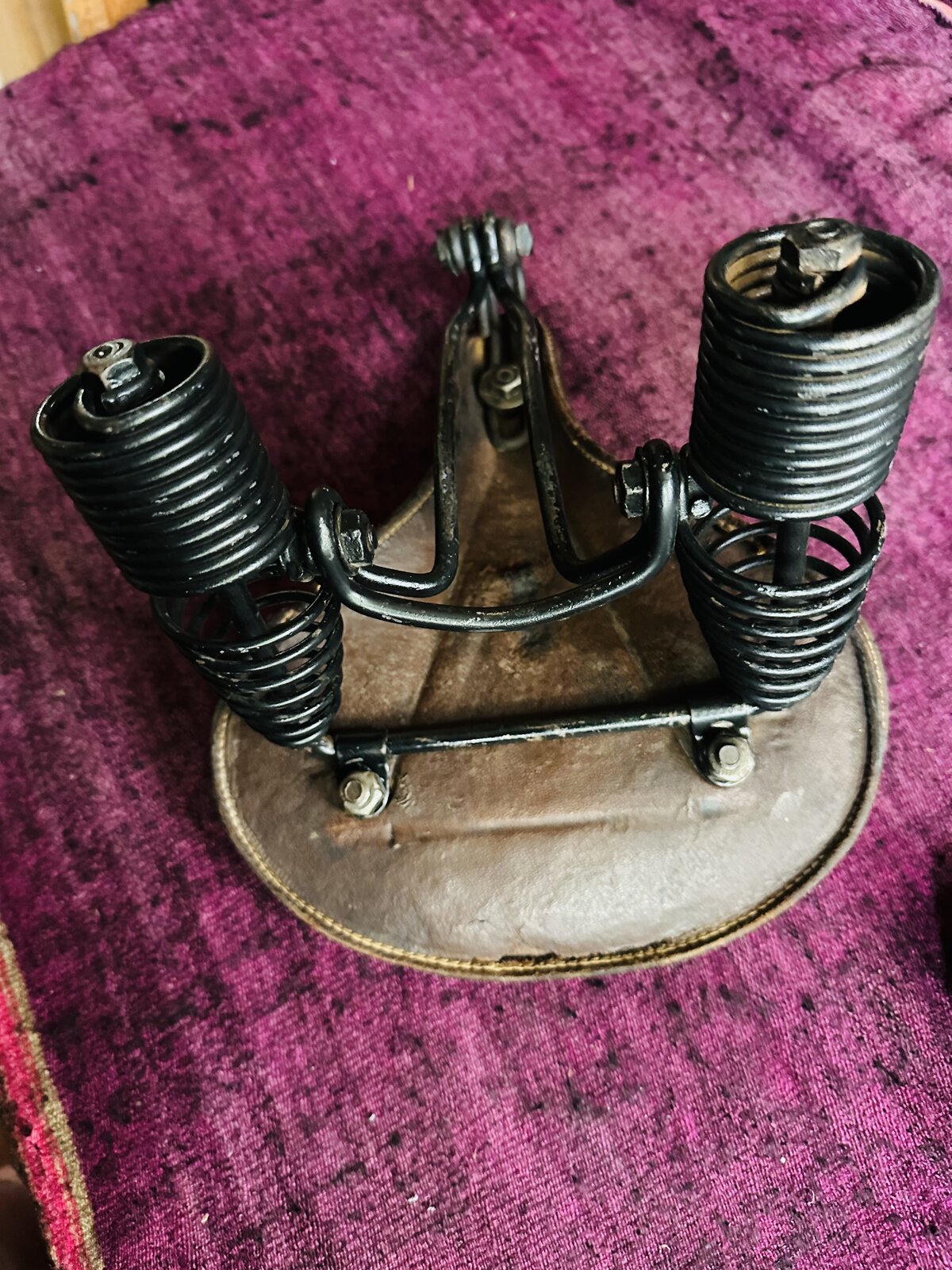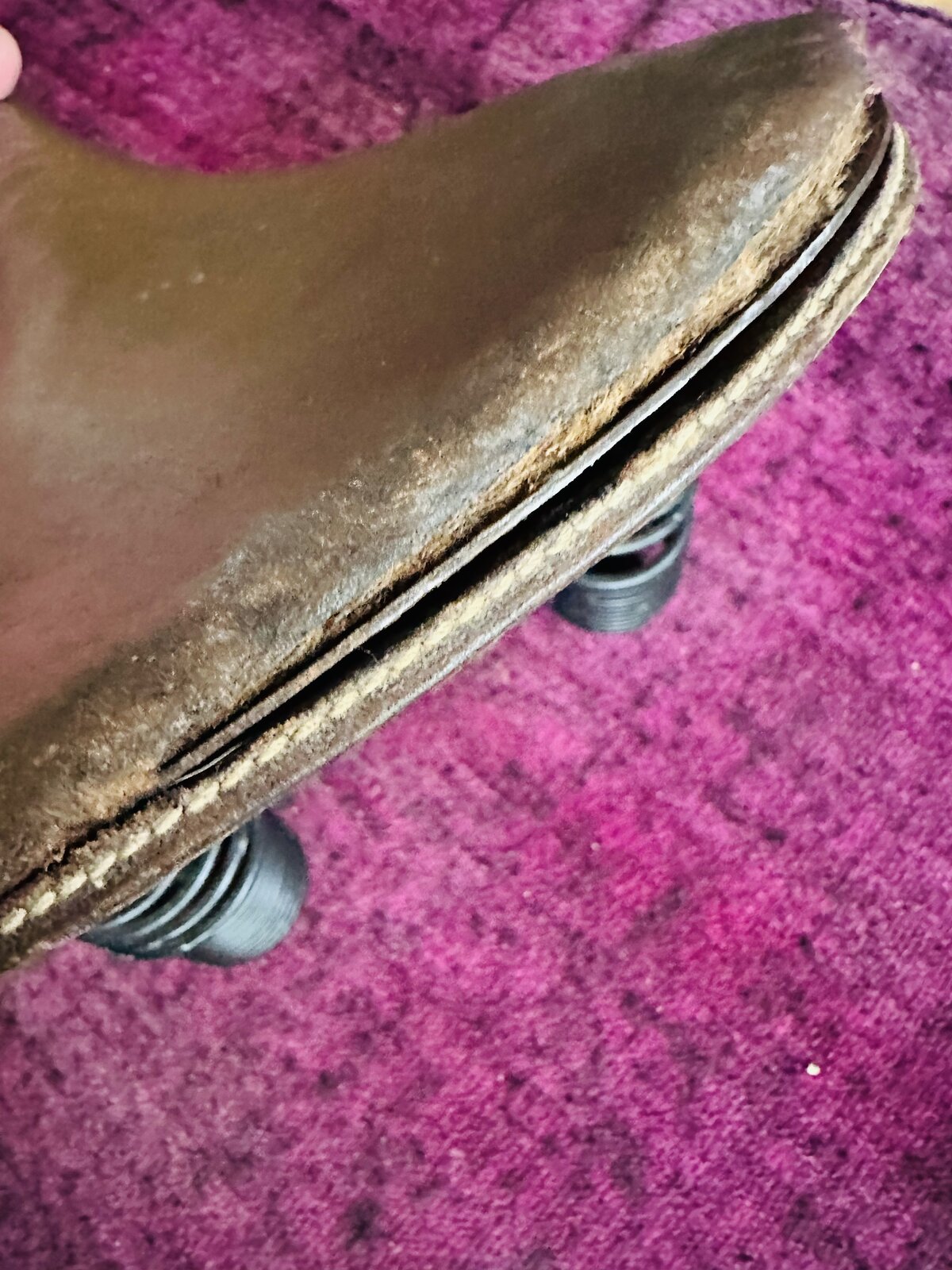 Last edited: