Finally riding a big boys bike
May 17, 2015
223
193
TUCSON AZ
I thought i knew but have talked to enough people and read enough that now i'm confused.
Which pedals did Schwinn use on Fastbacks from 66 to 76?
What rear reflectors did they use from 66 to 73.
I thought picture one was 66 only - bowed, no arrows, large or small cap?
Picture four is what i thought they used from 71 on.
67 to 71 im not sure.
Reflectors i thought was 6 pie from 66 to ? and cateyes in the early 70s.
HELP.
Number1
Number 2 - ?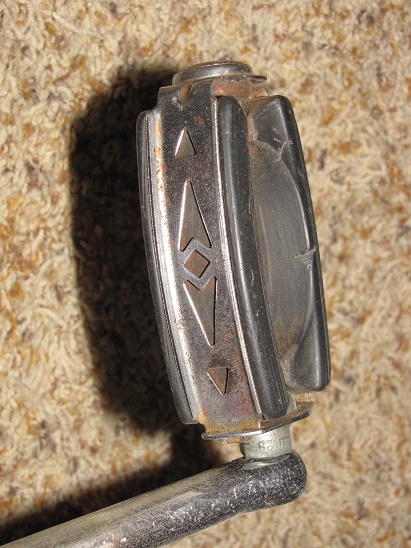 Number 3 - ?
Number 4