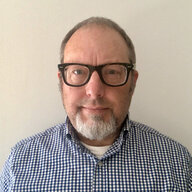 Wore out three sets of tires already!
Dec 31, 2010
854
Newburyport, MA
Howdy folks-
I'm making an assumption but figured I'd ask the following question: Are the internal brackets meant to house a battery can? And in the case of a switched Westfield electric lamp, a switchless battery can?
The space within the brackets is too large for a #6 dry cell battery alone, but it looks like the tank width might be snug with a can inside. My assumption is yes on the can, but I'm easily wrong as much as I'm right. Anyhow, thanks in advance for your guidance.
-Lester