I hate to say it, but if 20yrs is classic, 40yrs is vintage and 100yrs is antique, this fits in somewhere. If not, wait around awhile...
This is a good place to document unusual bikes and this one, is that for sure.
The Cobb salad of bikes, this is made of four different metals. The triangle is titanium, the lugs are aluminum, the fork is 531 and the stays are 753. It weighs 5lbs 3oz. As pictured
This came into the shop in seriously funked up condition. It had been sitting outside for years.
Being bonded, the corrosion under the paint on the lugs makes it a no-sale here at the shop, so I've decided to have it blasted and powder coated sometime in the future.
There isn't much info on the interweb concerning these but from what I've read they are pretty rare and were quite expensive when new.
Does anyone have any insight on these?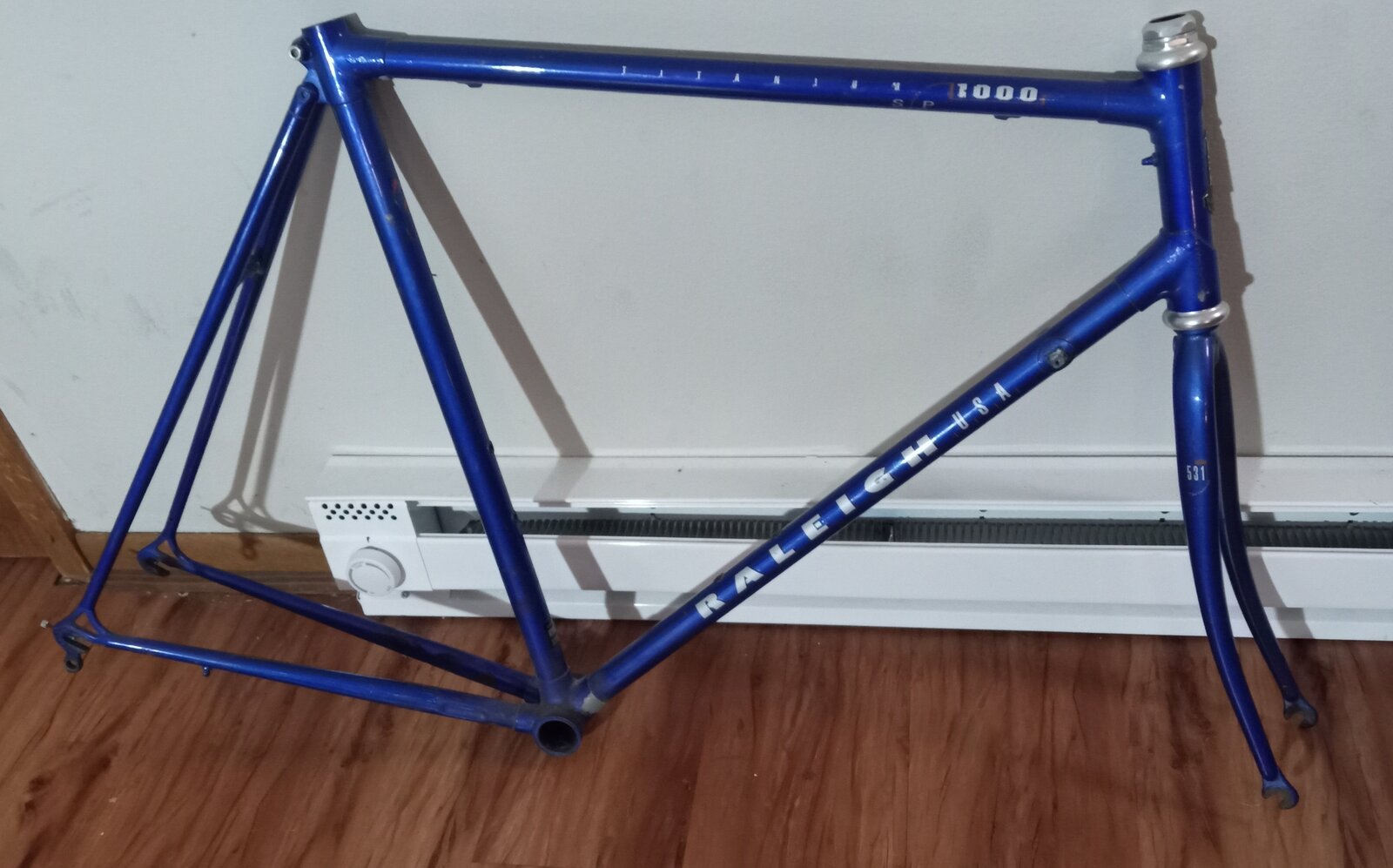 Last edited: