1. Raleigh Superbe Bronze Green Fender Set. : $35 plus shipping
good condition as they go for this age, but certainly not exceptional.
to include : Front Fender , Rear Fender ,Front and Rear Fender Braces
Detailed pics below, please PM with questions
Chromed Bullet tip on front peak
Came from this c 1971 -1972 Superbe
(These will fit a sports , but note that Superbe braces are painted and somewhat more substantial than typical on the sports of this era)
reduced to
$35 plus shipping
2. 1968 Raleigh made Black Triumph Branded Fender Set
$35 plus shipping
PS
I will be posting more English three speed parts / smalls. Most are Raleigh , a few bits from 1950's Norman western Flyer and some from 1950's Hercules
Three Speed Chainguards ( not Chain Cases) moved to new English Three Speed Parts post Part 1.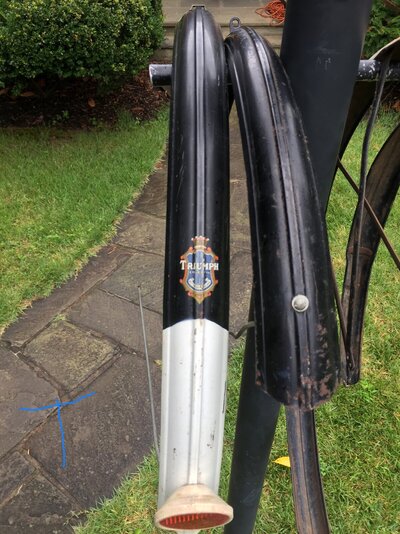 Last edited: