Rare early Waterford-made 1983 Schwinn Paramount touring bike with what I believe to be all original components, made with Columbus tubing. Original paint and decals are in very nice condition. This bike would be "stock original" if it were a stock bike, that year Paramounts were custom designed by buyers from a long list of Japanese and Italian components, including Campagnolo, Shimano, Sun Tour and Avocet. For this reason perhaps, the Paramount was not even listed in the 1983 catalog. Customizable down to the decals (as explained further below). The program was called "Any Way You Like It." This particular bike has an interesting mix of components: Campagnolo Record seat post, shifters, brake calipers, brake levers, headset hubs, dropouts; Avocet branded triple ring crank (made by Ofmega), Wolber Modele 58 wheels, Suntour Mountech front and rear derailleur (date stamped 1983), Cinelli stem, bars and bottom bracket and Brooks Professional saddle. Plus new Deda Elementi bar tape and Rustines Campy replica gum brake hoods. The gorgeous metallic gold paint is a color choice for Paramounts in the 1984 catalog, and is actually the color of Edward Schwinn's custom 1983 Paramount.
https://bikeville.com/2014/11/29/19...me-and-fork-custom-made-for-edward-r-schwinn/
The decals are an interesting story. Richard Schwinn has confirmed with me that the bike was so customizable that a customer could have older decals used in place of the then current ones. The "Schwinn" and "Paramount" are the decals from late 1970s Paramounts, but it does have the current 1983 stylized "P" decal and the Columbus decal. He said if we had the decals laying around, a customer could have them put on the bike. I'm assuming the customer who ordered the bike preferred the traditional look of the 1970s decals. Mr. Schwinn also told me, when I asked why the bike would have Sun Tour first generation mountain bike derailleurs that they would be appropriate on a triple ring touring bike such as this. This and date stamp on makes me conclude they're original to the bike. The bike measures 23" center of crank to top of seat tube. $1000 plus actual cost of shipping.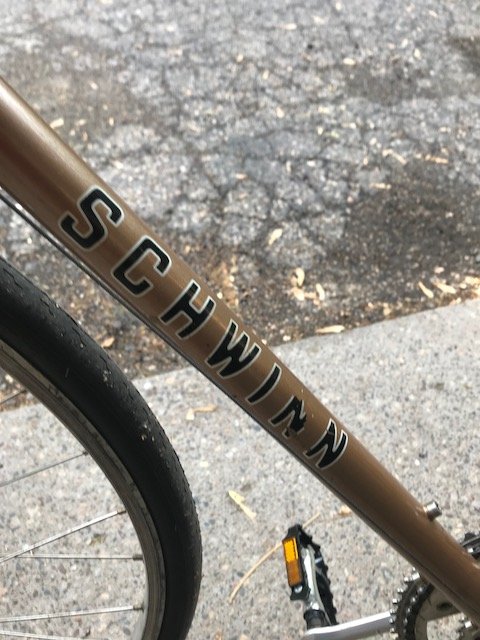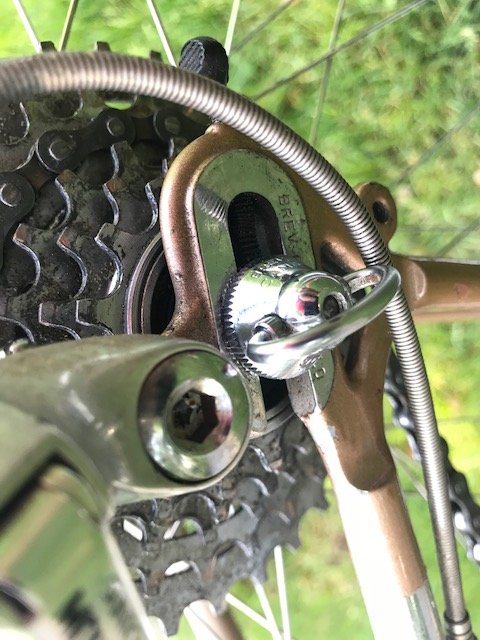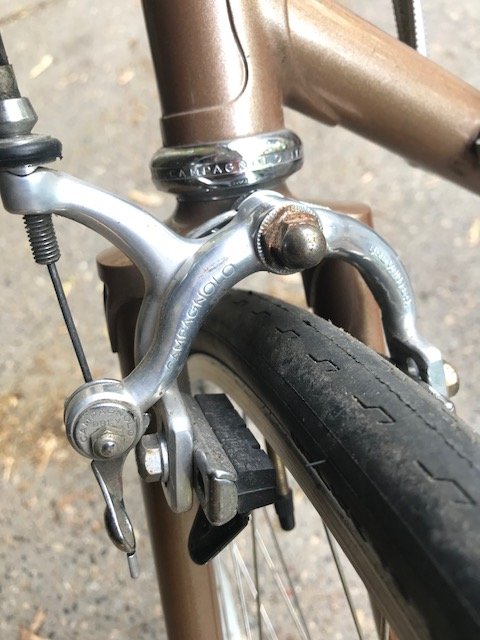 Last edited: