For your consideration, a RARE Early Paramount Tourist. Very few First Generation ('38-'39) Paramounts were fabricated by Emil Wastyn as Tourist models, and even fewer still exist; perhaps a half dozen ? (I only know of four).
Further, the early Paramounts were entirely custom order; there were no "stock models." This Tourist was ordered with Dual Schwinn Drum Brakes and a Locking Fork. I've never even seen one in this configuration. The drums are inscripted "PAT PEND," indicating '39-'40 mfg, this is a first generation Paramount, with the "oval" lugs and ball-end seat stays. Serial A634 dates it to 1939.
Early "Paramount" stamped three piece crankset, Original Schwinn Double Adjustable stem, Original Torrington 7 Tourist pedals, Original Schwinn Tourist saddle, Original Schwinn script reflector, Original Schwinn script "big chubby" Paramount grips. All is in good working order, everything spins freely, and the drum brakes function properly. (Note: if this is to be a rider, the new owner will want new tires; existing tires hold air, but they are a bit hard from age. Also, bike has not been cleaned!).
A rare bit of Paramount history,
3,700 + ship
(or free delivery to MLC/Copake)
> > NOW 2900
Please use direct email:
tocatahula@sbcglobal.net
PPFF please.
First to reply gets her !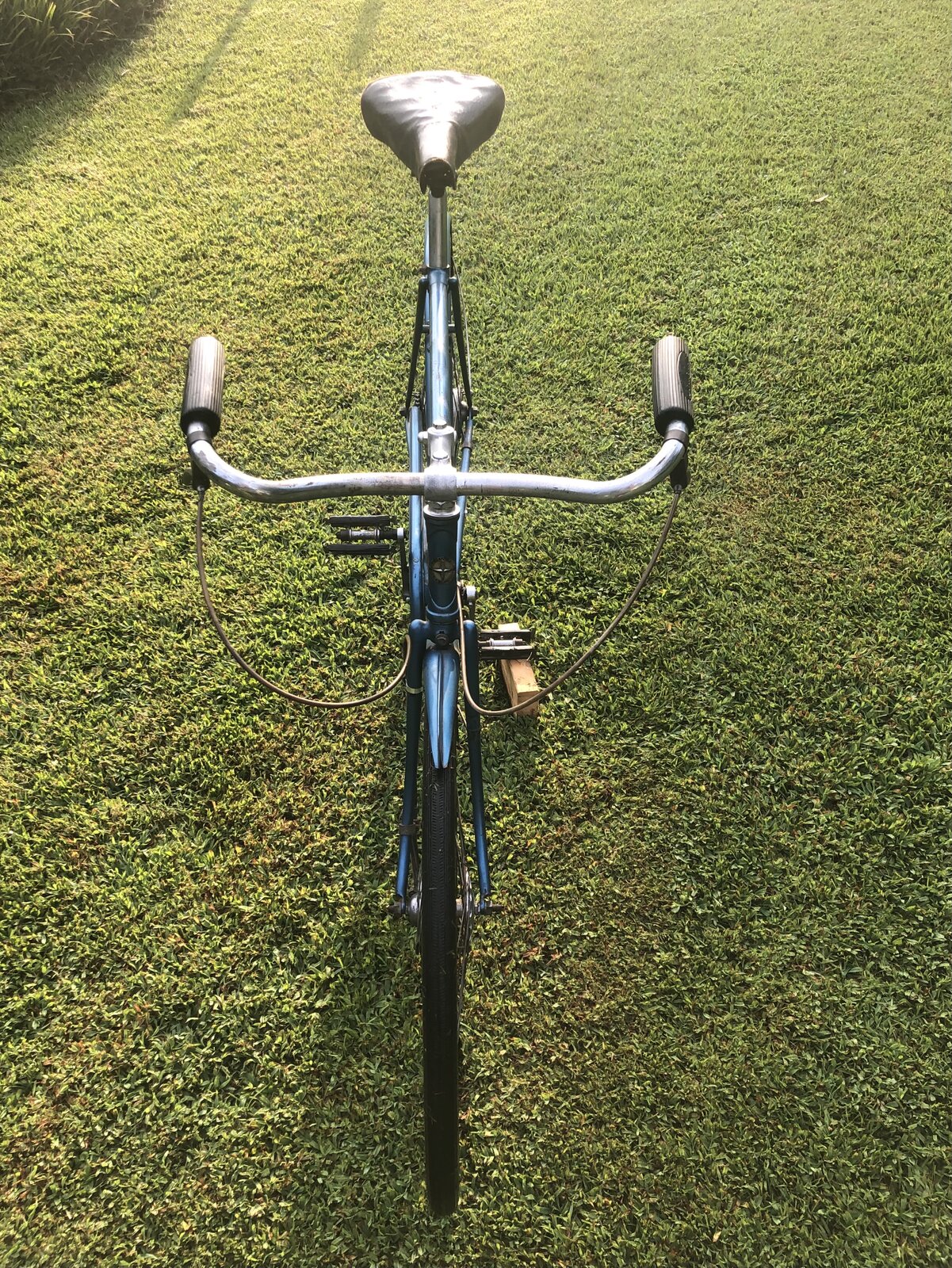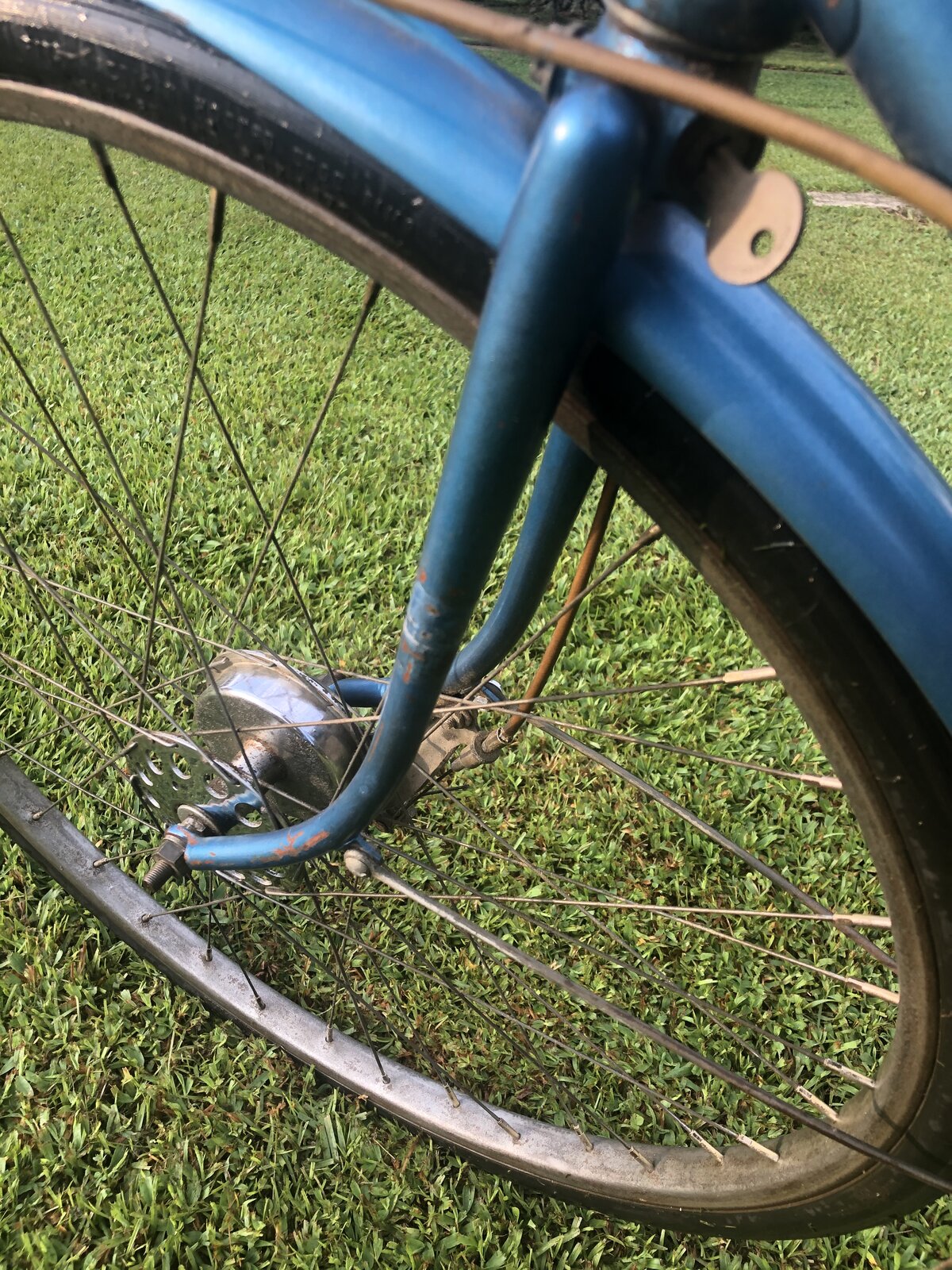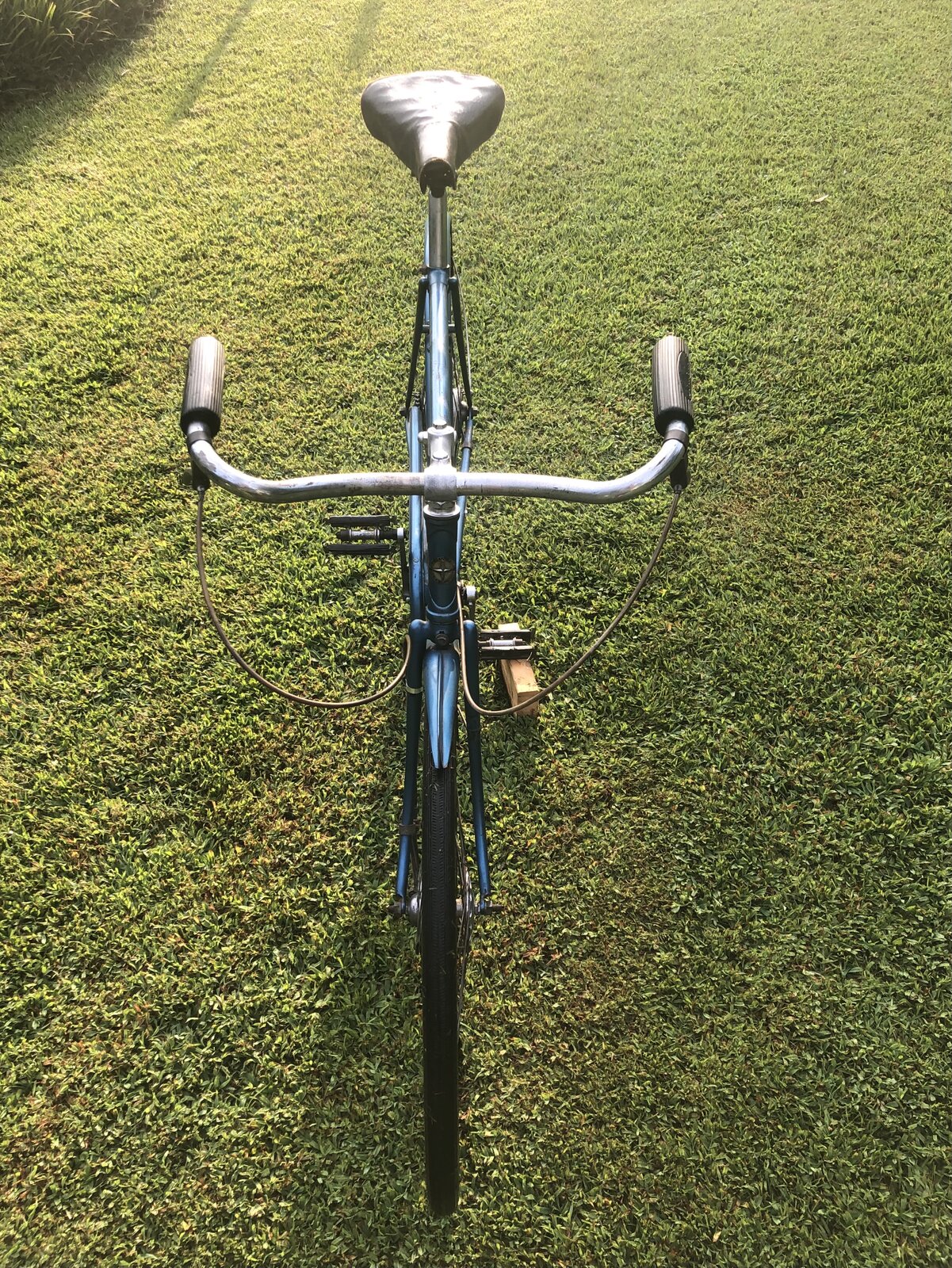 Last edited: