Wore out three sets of tires already!
RARE PREWAR SCHWINN BALLOON TIRE REPAIR KIT CAME IN TOOLBOX TANKS
Up for consideration here is a very rare prewar Schwinn Tire Repair kit in it's original box that was supplied inside new bicycles equipped with toolbox tanks. These are exceedingly rare, as most of them were consumed in the first couple of years of bike ownership. I have been collecting Schwinns for over 40 years and have never seen one. Comes with a tube of cement that has been used, a tube scuffer to create better adhesion, various sized patches - all inside it's original box. Someone has placed some tape on the outside of the box years ago.
The outside of the box is marked:
Balloon Cord Tire Repair Kit
Made Expressly For Arnold Schwinn & Co.
Thoughtful instructions on the back say to "clean around the puncture or blowout with emery cloth and gasoline!
Rare Schwinn ephemera! Perfect for displaying when you pop open the door on the tank of your prewar Schwinn Aerocycle, Cycleplane, Jewel Tank Autocycle or Motorbike, or for your Schwinn ephemera collection. The last thing you need to complete your period correct bike!
Will be boxed and shipped via USPS, with tracking information. Quoted costs are to the lower 48 only. Please send payment: PayPal Friends and Family to
mike@rainbowtoned.com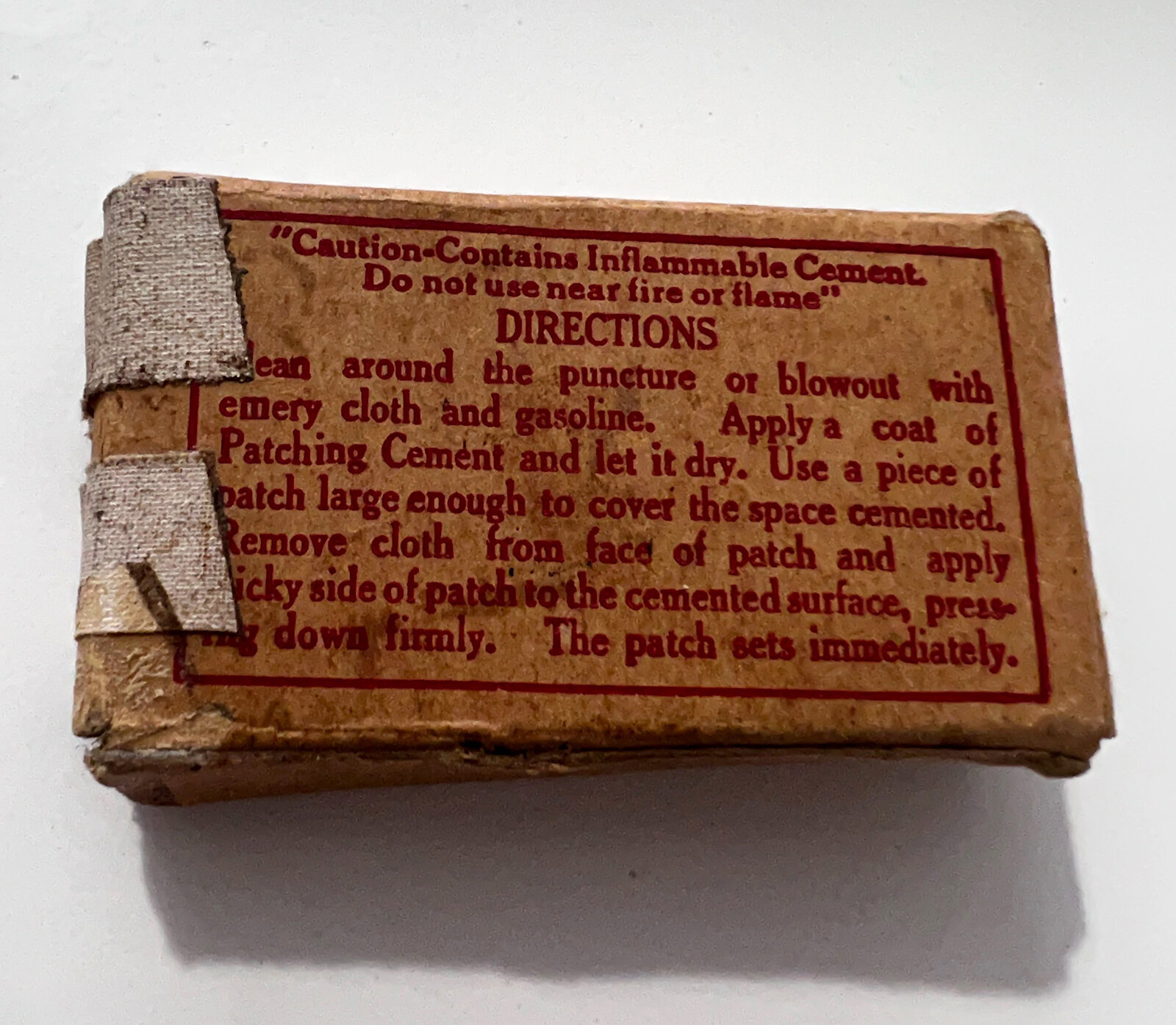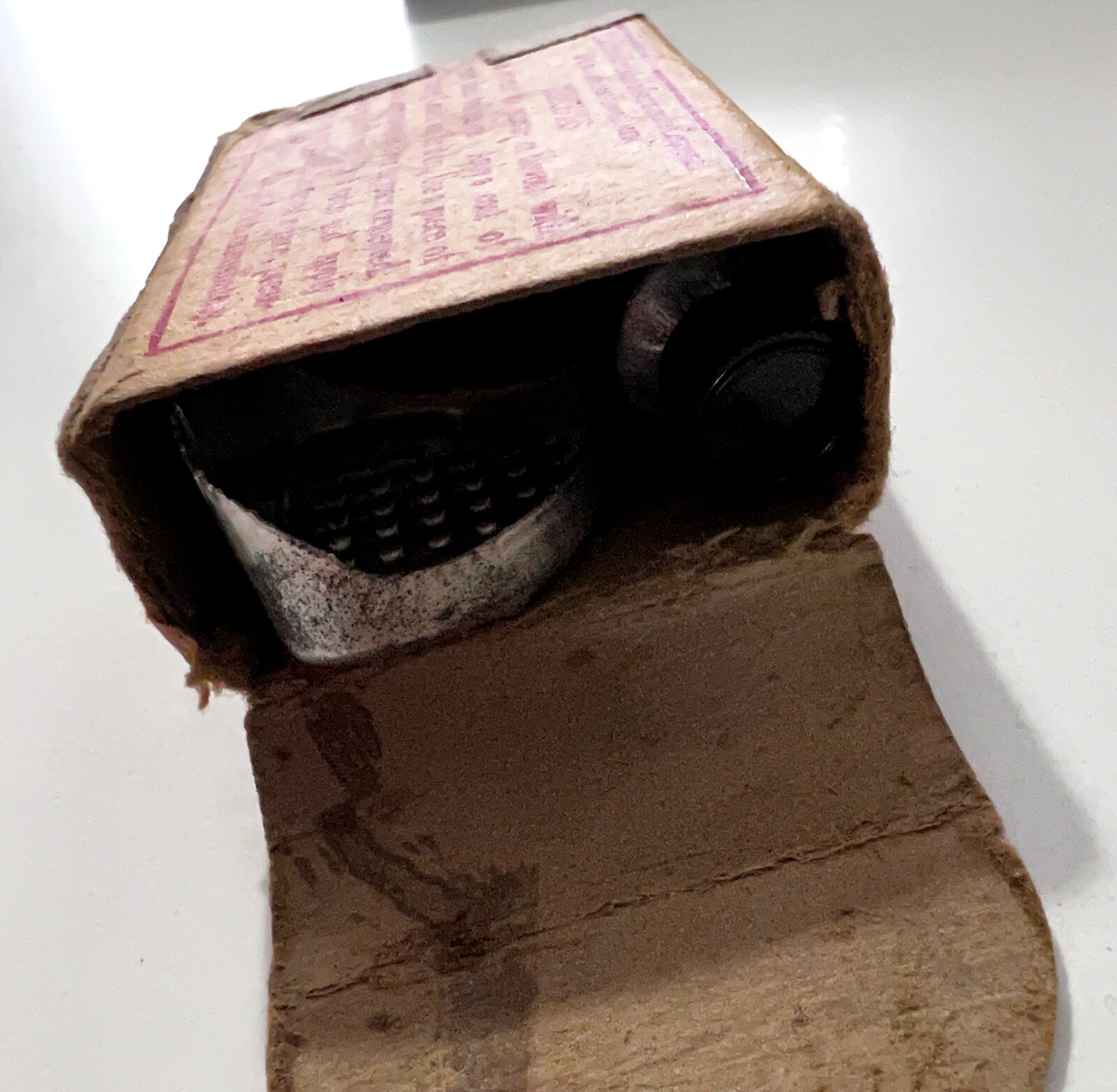 Last edited: