Riding Miles; Collecting Smiles
Classic balloon tire bike by Snyder, BB stamped 04 for 1940
Purchased in April 2012 off CraigsList, road-trip with my oldest son-priceless.
Sold on C.L. within a week, to Timothy, for 5 years.
Bought back at Vet's Cycle Swap, April 2019 from
@RayFromLA
(maybe, or a different Ray
).
Personalized recently, so it fits/rides Better.
First pic is listing by me on CL
2nd pic is how it came back to me.
3rd pic is current, yesterday.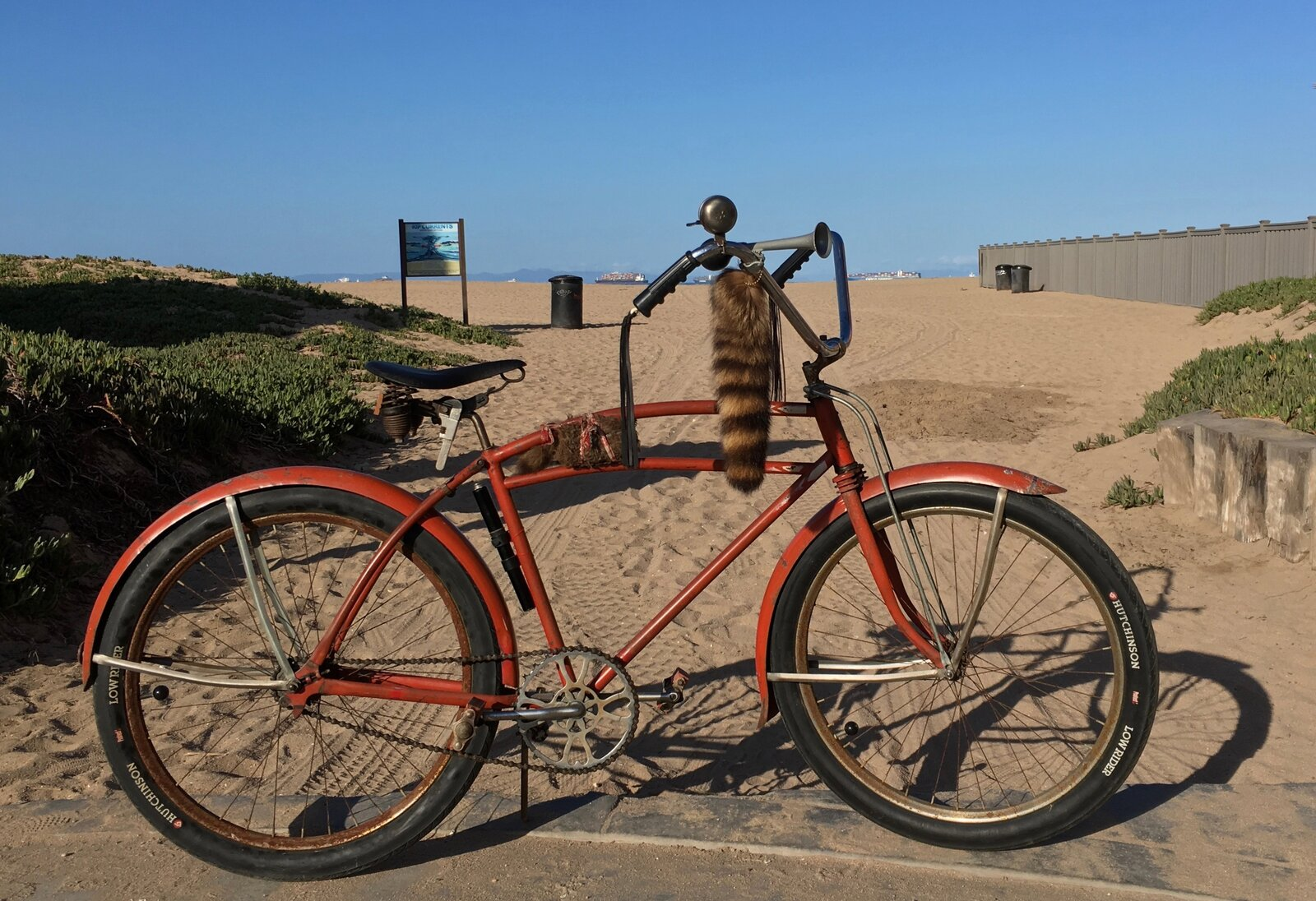 Last pic is the badge, that i LOVE!
Thread started late in known history, but at least it's here now.