Wore out three sets of tires already!
Hello My name is Rick Pope I live in Buffalo NY area and I'm bringing some of my vintage bikes to Memory Lane in May where I will set up as a vendor.
Not all bikes are going just the sold ones and what ever else fits that are to be sold lol 😂 so please let me know your interests and PM me on all responses please.
PP/FF for Payment
Green Shelby Original Paint Women's 550vgc
Blue Monnark original Paint Women 700 vgc
Red His and Hers Columbia's original paint Pair is 1250
Red Roadmaster repaint exc 900
🔵Black Phantom original paint gc 1250 - Withdrawn
Blue Peugeot 70s Racer Original Paint exc 675- Withdrawn
Schwinn World late 1940s original paint sold as pictured no wheels vgc 375
Raleigh TWENTY folder original paint 1974 exc 375
Red Phantom original paint 2400 Withdrawn
Red 1980s Original tooling rerun repro Chicago made Apple Krate 600
Please PM for Offers
See you there at the Show Wednesday Thursday and Friday ... safe travels
👍😎🚴‍♂️🚴🚵🚵‍♂️
Respectfully Rick Pope
Text 7168009721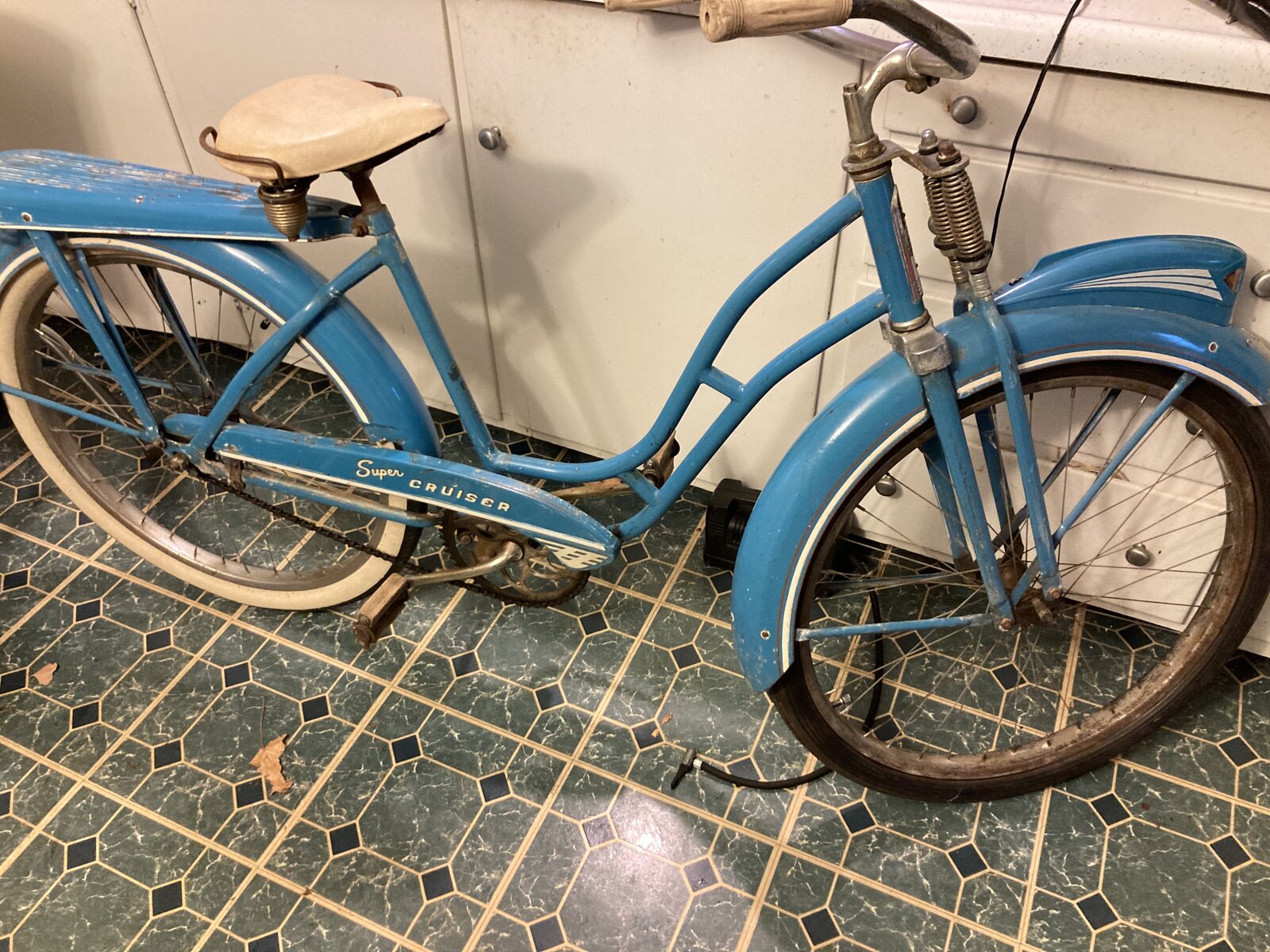 Last edited: