I'm the Wiz, and nobody beats me!
I've never had much luck, removing the fixed/drive side bearing cup from a European type bottom bracket assembly.
These thin wrenches are fine for installing the cup, but leave a lot to be desired when trying to remove the cup after many years in the field.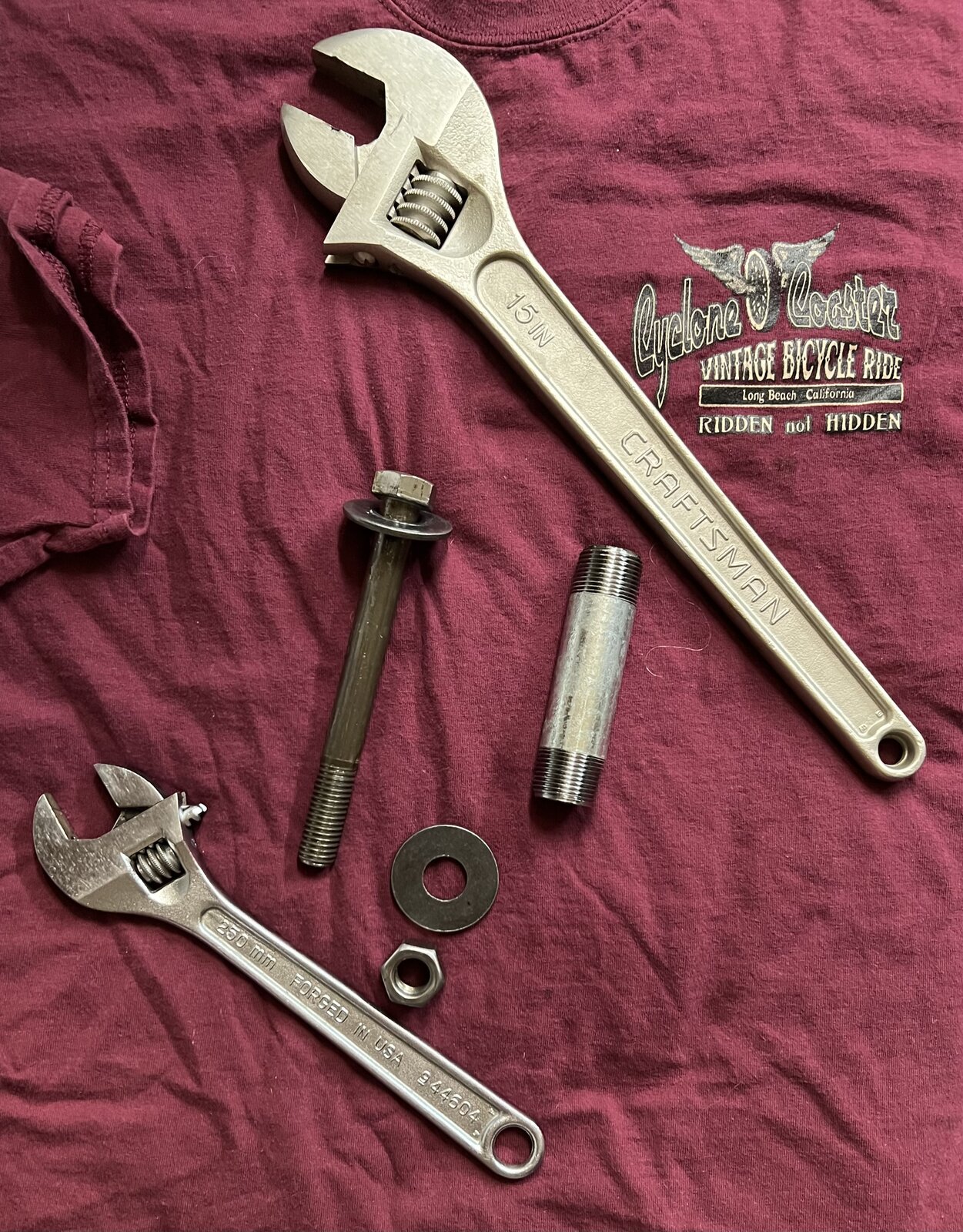 So, with much frustration, I consulted Mr.Wizard, aka The IPhone, and low and behold, Sheldon Brown comes to the rescue once again.
His solution was quite simple and very effective.
A 5/8" bolt a couple of washers and a 4" piece of water pipe.
You thread it down, and give it some umph!
And walla!
You've just easily removed what was once thought to be impossible.
The fixed cup is usually a reverse thread, so in this case, Righty = Loosey.
That's critical info, so pay attention!
Early French bikes were different, Righty = Tighty, so you do need to know where your bike was made.
This frame was made in Chicago, but the bottom bracket component was made in
St. Ettiene, France.
So I did have my doubts, if I was cranking it the right direction, but was soon relieved when I felt the cup give way, and start to unscrew without any damage.
Thank you, Sheldon Brown, for coming up with a simple solution to an otherwise daunting task.
Easy Peasy!