Hi all, some highlights of family road trip time in Fairfax, CA, home of Repack DH. I rode it first time, 1936 Snyder Rollfast badged fastback klunker singlespeed coaster brake only.
First of all, Fairfax is a great place to visit! 👍👍 Small town, lots of character, good Earth vibe, very hilly area, lots of young families, Marin Museum of Bicycling. It's like a cycling equivalent of a ski town. Lots of road and mtb riders on any given day. Lots of local school age kids zipping around town on ebike, e-scooters. Neighborhood homes on some very steep streets.
Here highlights of my Repack ride route:
From town, rode up Bolinas Rd, passed by Gestalt Haus (biker bar) with awesome Repack tribute bench mosaic artwork 👍👍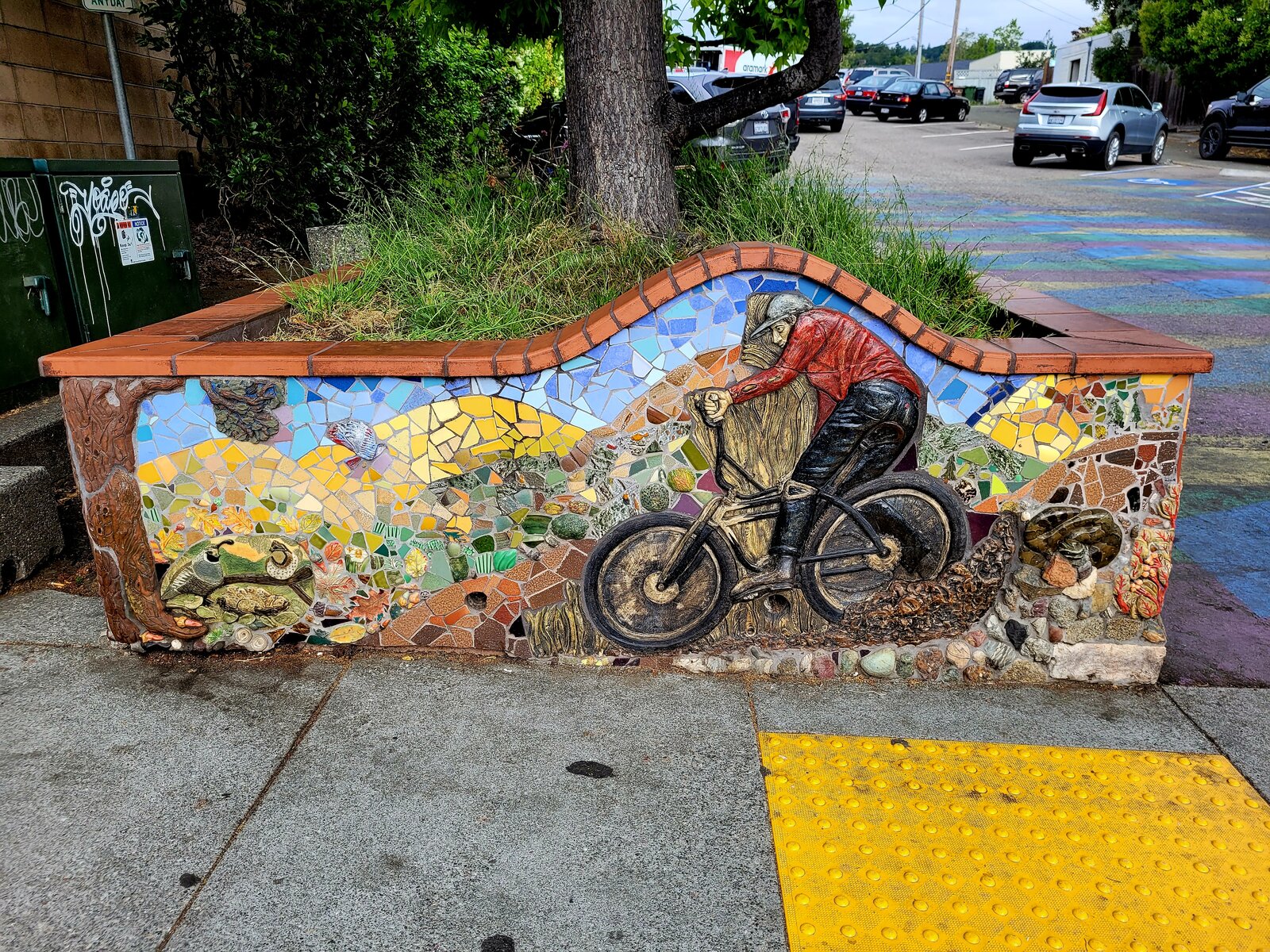 Climbed asphalt Bolinas Rd about 4 miles to Azalea Hill / Pine mountain fireroad. Ave grade 5%. Took about 35 mins or so. My klunker is geared for climbing (18t skiptooth front, 10t rear)👍👍👍
If you are set up tall geared like the og klunker DH time trial racers, shuttle up to Azalea drop off would be better.
From Azalea, more climbing up Pine Mtn Fireroad looks similar as in pics from 1970s/80s. About 2 miles of alternating mild inclines and steep, rocky segments (worst is 15% grade) until reaching Repack trailhead (officially Cascade Cyn Rd). On Strava, first part labeled "Oh sh*t climb." Along the way, abundant bluish green Serpentine rocks (state rock of California), looking back is beautiful view of San Rafael bay and mt tamalpais East peak.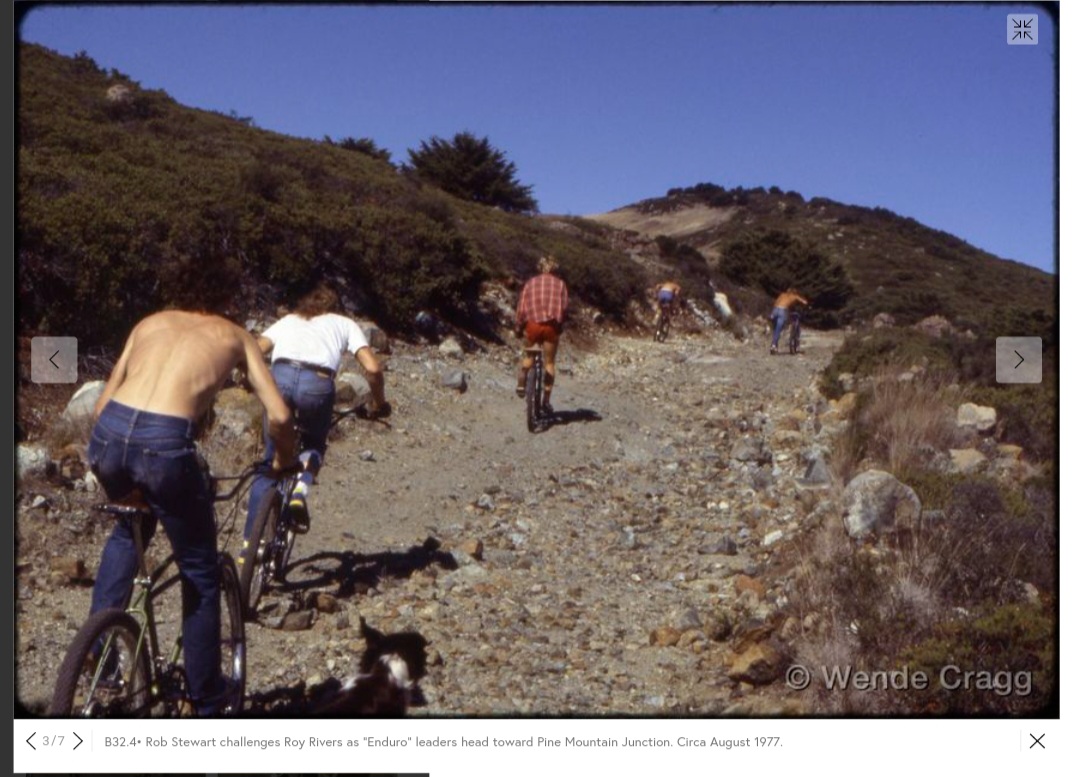 Serpentine rocks:
Eventually Pine mountain fireroad becomes San Geronimo Ridge Rd. After about one hour climbing with some steep rocky HAB sections, I reached Repack trailhead 😊😊
Then the downhill!
The opening sprint is flat and requires pedaling. Then the DH begins! Wow, some sections are steep, 15% grade 😯, I had my weight back on the coaster pretty much the whole time. Wow, some sections got squirrelly. Took me about 15 mins. No crashes.
The internet videos don't really capture how steep it is.
At the bottom, I smell burning grease and burned finger touching hub. Was braking so hard and long that grease oozed, was freshly packed blue marine grease but turned molasses color. Heat even creeped onto rear dropouts, parts of chainstay, seat stay warm to touch.
In my opinion, those og riders were super fearless and skillfull. Even with later addition of hand brakes their sub 5 minute times are super fast !!!