I'm the Wiz, and nobody beats me!
The original celluloid lenses in these Delta Torpedo lights, were shot, so I wanted to replace them with new ones.
The method used to originally secure the lenses were with miniature split rivets through the chrome lens bezel.
I couldn't find any split rivets small enough to match the originals, so I made some out of brass nails/brads.
Here's the size nail I started with.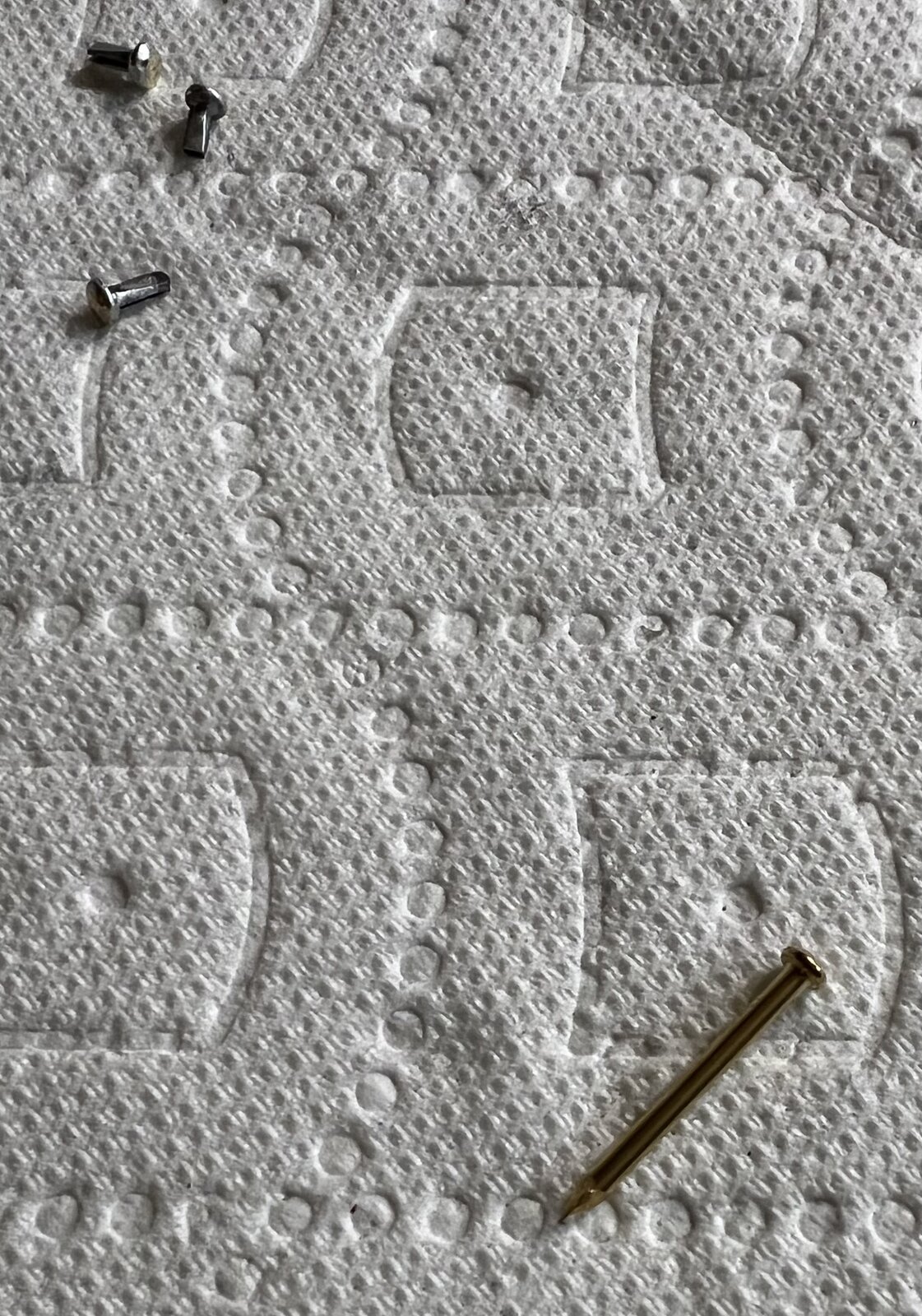 Then, I cut it to length and then split it with an Xacto Razor Saw.
I know!
Crazy, but I was able to do it fairly easily.
It helps to have jewelers magnifying glasses.
Once I had the miniature split rivets made, I just pierced the celluloid lens with them and then peened over the tabs, to secure the lens in the bezel.
They came out pretty close to what the original rivets looked like, with no modifications to the original equipment.
So, that way, the lenses can be continually replaced as need be in the future.
If anybody has a line on the original type split rivets that Delta used back in the 1930's, I'm definitely interested.
It's nice to have the lenses secured as originally intended, but as far as I know, no one has ever devised a way to do so.
This method was about all I could think of, considering my options.
Hopefully, you'll find it helpful.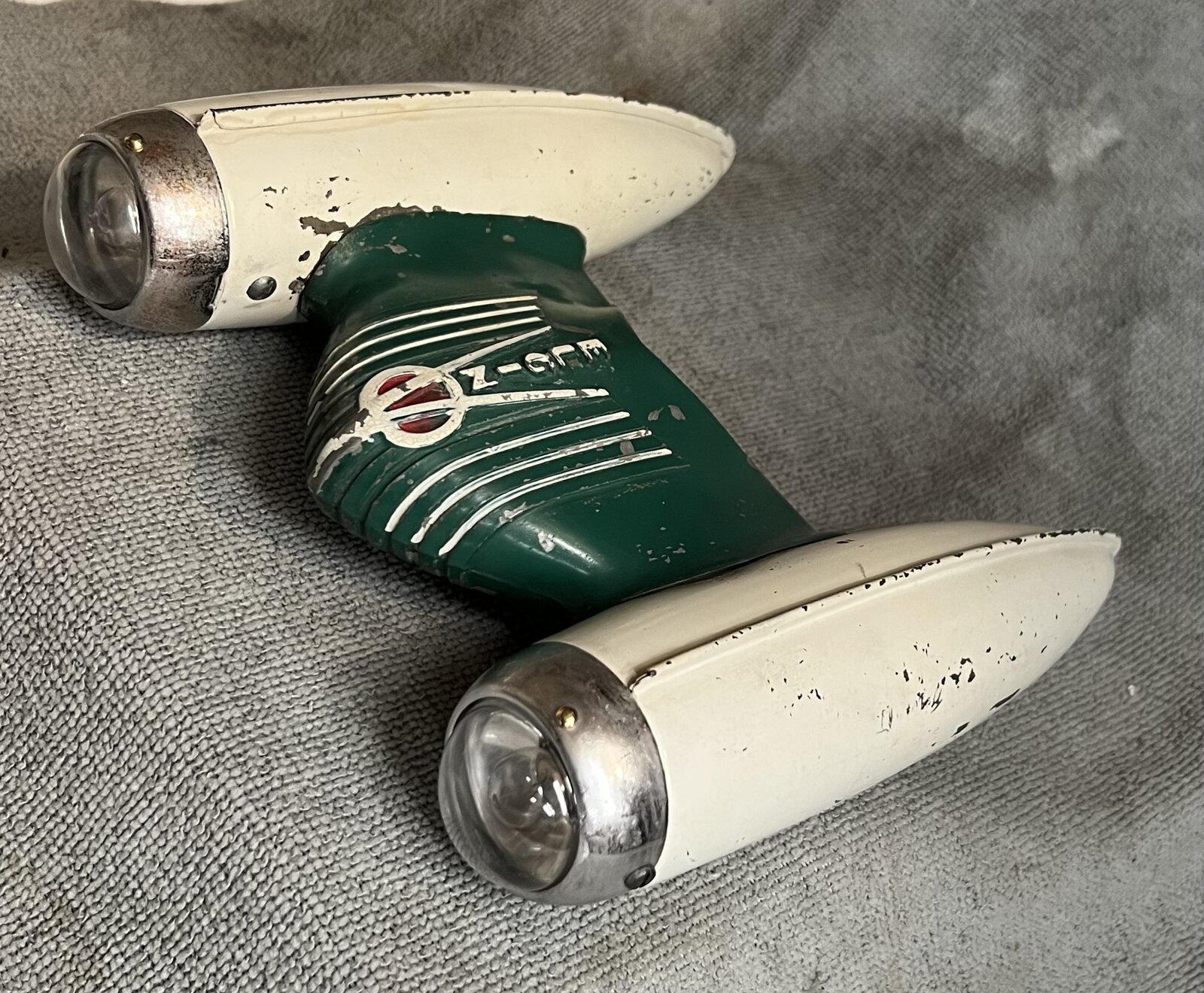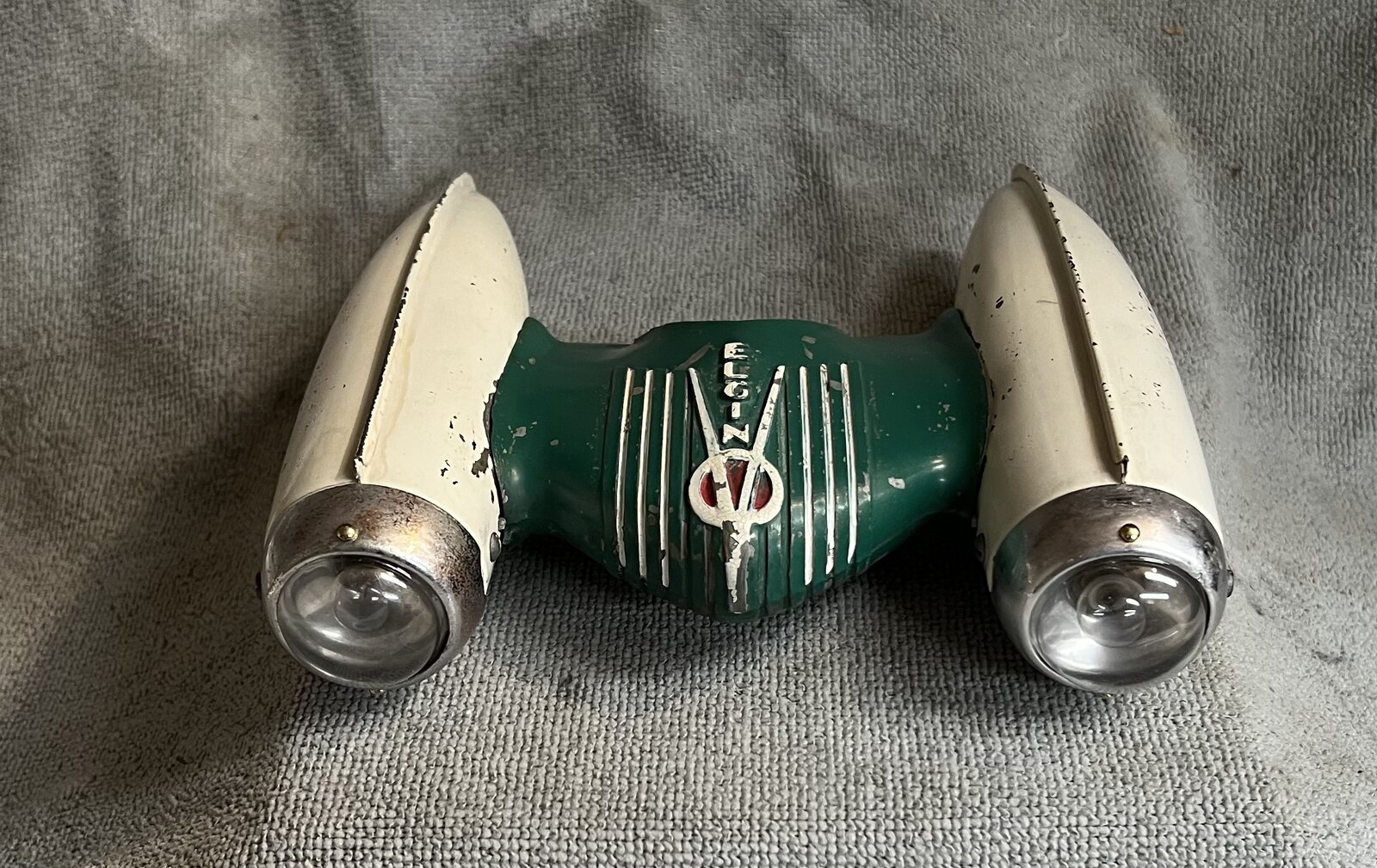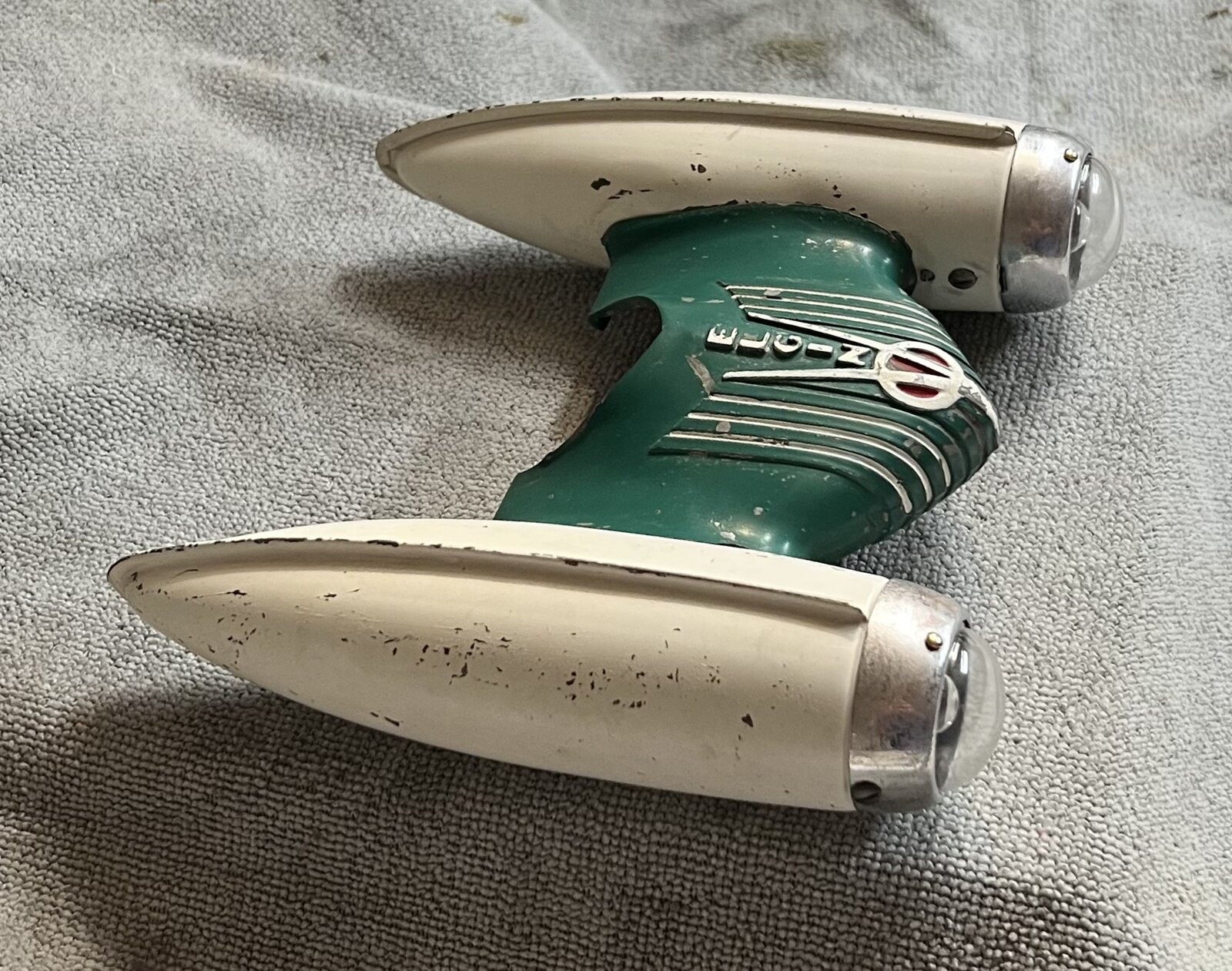 Last edited: