Riding a '38 Autocycle Deluxe
Some good stuff! Here is a Schwinn locking spring fork that has been restored/rechromed! Overall looks pretty excellent...
Painted legs and steer tube are fantastic...no dings or dents ... Chrome struts each have a small ding, pretty minor but there..
really have to look to see them... Locking cup is rechromed, comes with bearing ring, AS bolts have lost a little definition in
the plating process but still legible. Decent springer with original parts all 100% restored rechromed. Original cycle lock
with newly made key that works fine!
200.00 shipped
bobcycles@aol.com
or PM here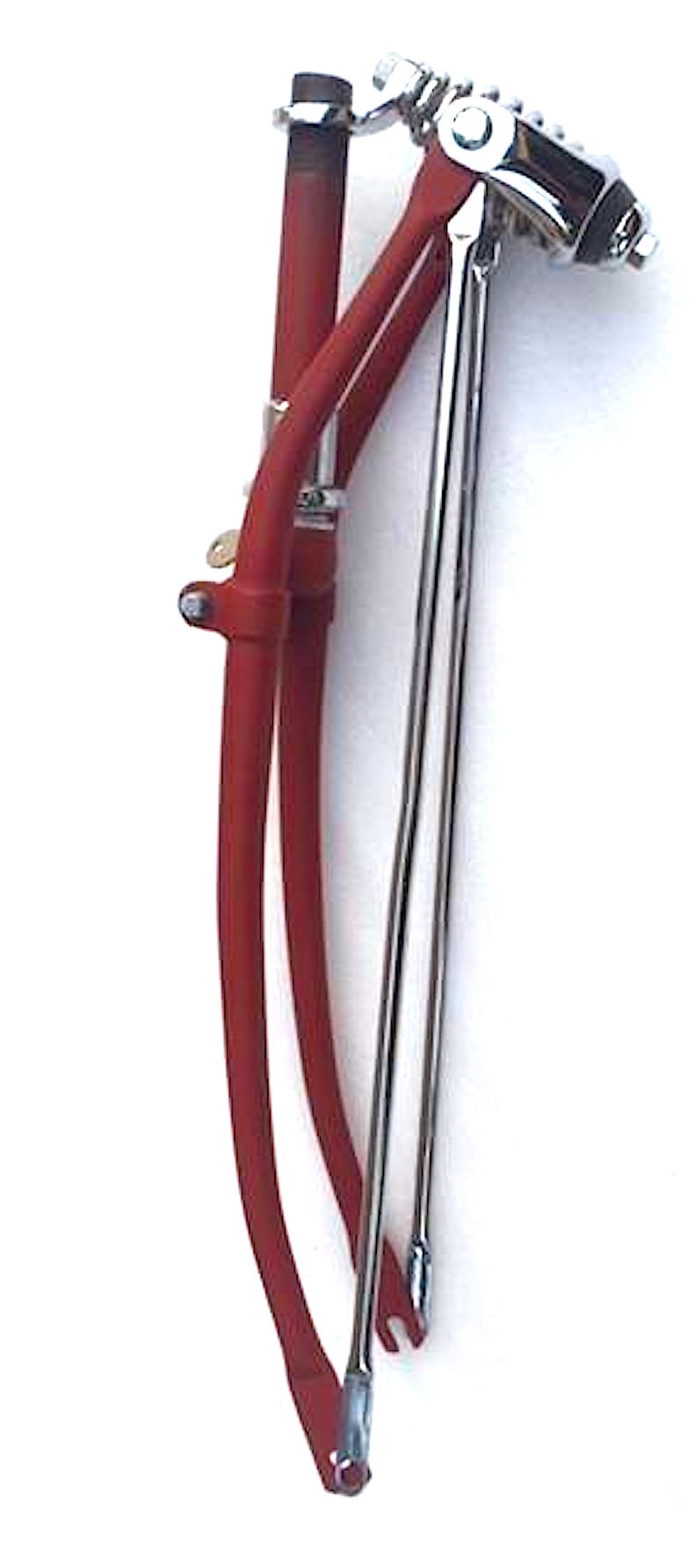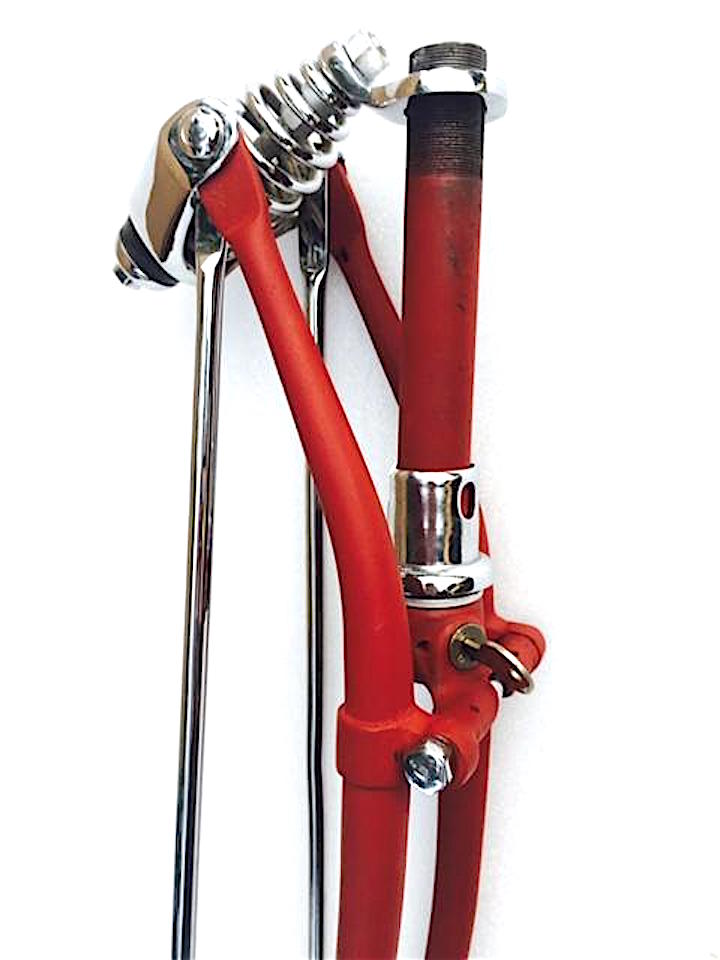 Ranger Schwinn Motorbike Truss fork ...rechromed collar, top nuts, and struts fork is straight
with nice threads and no "bend back" or forward.... Black overpaint on the actual fork and
some minor pitting. Solid restorable Ranger fork in very useable shape with the plating work done!
Fits the standard (Not tall frame) ranger 26" frames with the 18 or 16" seat masts as were most common.
100.00
Plus postage
NICE pair of CARLISLE STUDDED Knobby White Wall MADE IN USA tires!
These are NOS never used look great...some teeny tiny age cracks in some
areas of the WW but very minor and not an issue for inflation or riding, in fact
are no long noticeable once inflated!
100 plus shipping
bobcycles@aol.com
PM here
NOS Uniroyal NOBBY White Wall 20 x 2/125 Stingray tire! Most likely 1960s or 70s production...
Ideal for the early Stingrays.... NOS with some very minor age cracks... 1 or 2
Inflates and looks fantastic! Excellent substitute for the Schwinn 300 dollar Sting ray version...
100 shipped!