Thought this might come in handy for someone with a reflector that has lost its threaded post. Pete, (tocatahula) had this nice reflector for sale a while back and kindly let me be the next caretaker. I sent a photo to my neighbor who is also a bike (and old bike) person and also happens to love repairing things like this. Doesn't hurt that he does machining, carpentry, cabinetry and is a long time sailor and fly fisherman. Here was his solution to the problem of the pulled out post. Here's a shot of the nicely packed reflector before surgery.
First he cut a disk of sheet brass. Next took a #6 brass screw and machined off the head to leave a flat and soldered it onto the brass disk. (by the way, that Myford is one a a couple milling machines he's striped to bare metal and fully restored, 6 coats hand brushed lacquer after striping down to bare metal.)
The opening in the bezel was covered with a small piece of aluminum ducting tape to prevent epoxy from messing up the back of the reflector glass. The post was epoxied on and now my Pierce has a proper reflector! Thanks Pete!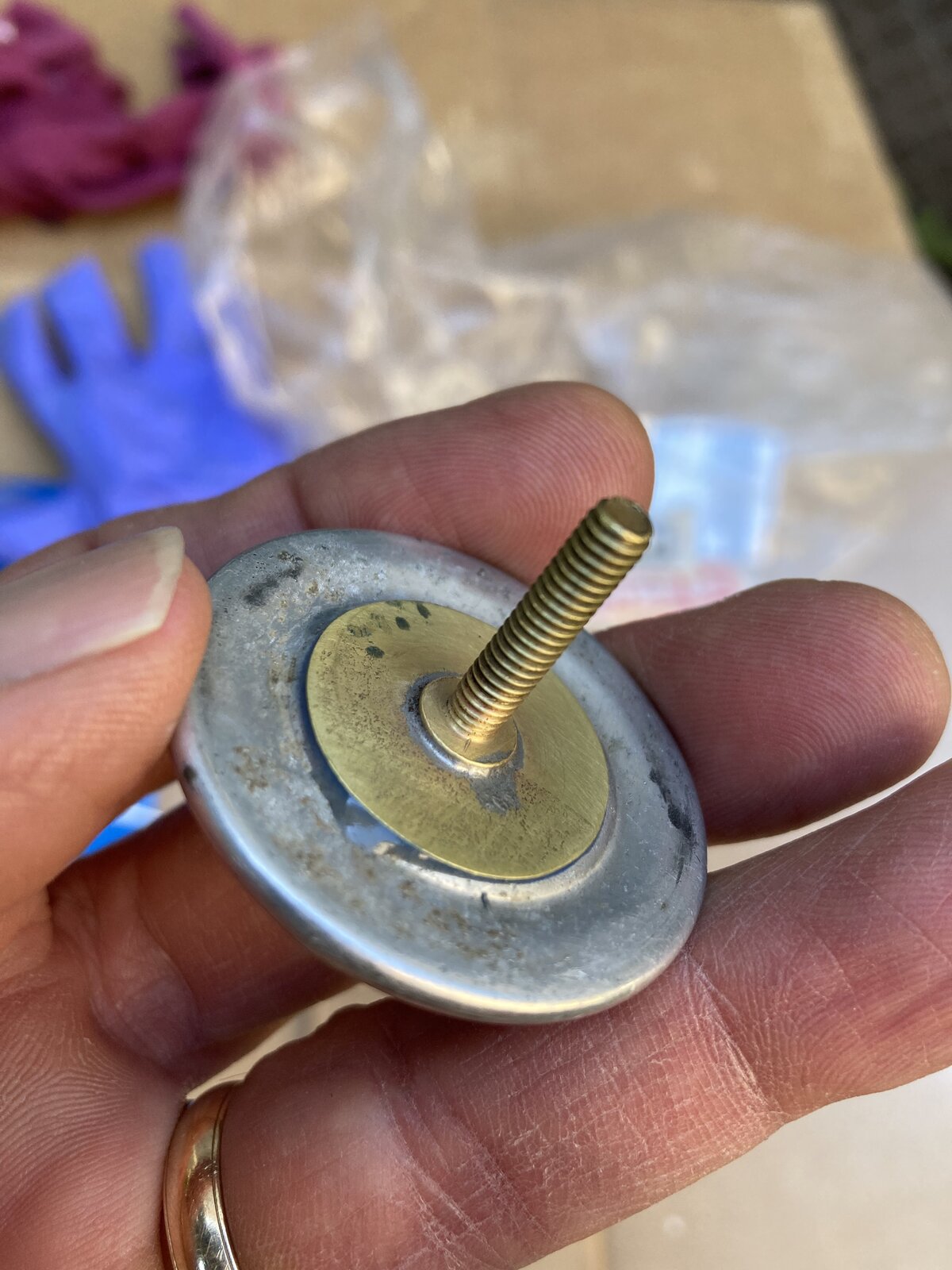 As extra protection between the reflector back and old paint of the mudguard I made a thin leather washer to go between them.