I built this from my late mother's bike. It started as a joke drawing based on a discussion about "sex-changing" girls bikes to boys to make them more valuable and I thought, while we were being tongue-in-cheek insecure, why not a very phallic "sex change". When my mother passed, we were left with her sad bike and I decided to build the goofy rocket bike because she had a great sense of humor, loved my projects, and would have probably found it funny and, I thought, it will be so quick and easy to do (famous last words). There is way more engineering in this stupid thing than the goofy parade-bike looks suggest, but it
is
functional (not the rocket, but as a good, rideable bike if one can get past the spectacle or isn't too tall for it, like I am). If I replace the corrugated HDPE drain pipe body with fiberglass, I'll change a few measurements (the forward access door is too close to the shifters, which I'd also move back a little farther). Each shifter has a switch on top that activates either the headlight or tail light. Surprisingly, too, with the convoluted cable routing, it shifts pretty well. The headlight is an old Mazda 3 with a 30W H7 LED bulb. It is bright.
Brake routing—front down the fork, rear into the rocket body.
The wires for the switches go through these extension springs.
Front brake routing. small metal bracket off an old handlebar headlight mount on the fork and a flexible noodle. Brake works well!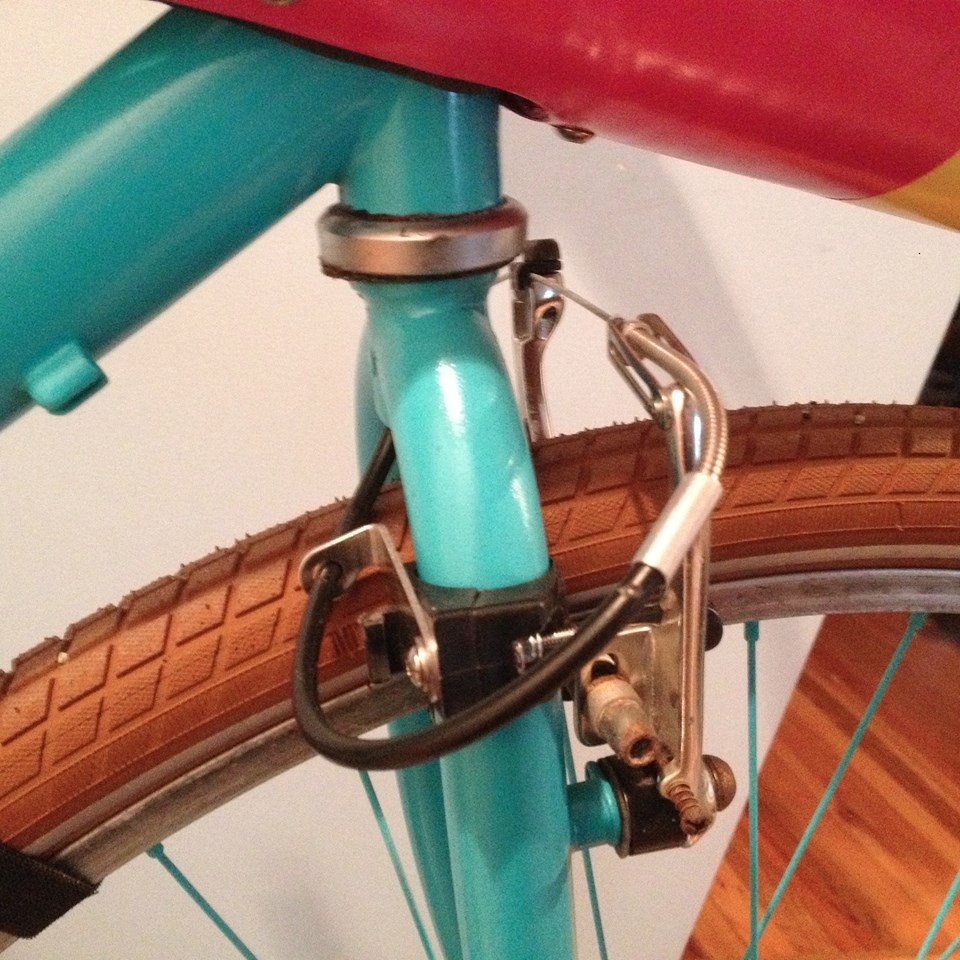 Forward access hatch, wiring in plastic harness, brake housing in aluminum tube, batteries under the seat with charging ports shown.
Last edited: