Finally riding a big boys bike
Jan 15, 2017
393
66
Monroe, Ga
When bike was for sale last spring I'm sure most people saw it as "The Rolling Dead" . Multiple bad paint jobs, lots of incorrect parts, and that seat......
I guess I saw it somewhat differently. I saw it as a bike that needed saving. In spite of the many flaws, I felt it could be revived. First, get rid of the awful paint. A trip to the blaster was in order. Once everything was cleaned up a coat of epoxy primer was used to seal anything that might want to come back and haunt you at a later date. Next was a coat of automotive primer. Originally, my color choice was Cobalt blue and Ivory. The more research I did on Cobalt Blue I did, the less i seemed to know. So, i opted for plan B, Red and Black reversed. I started searching to find the parts to finish it. Fortunately, lots of parts exist for these bikes. After a few months work (and some money) this is what It came to be.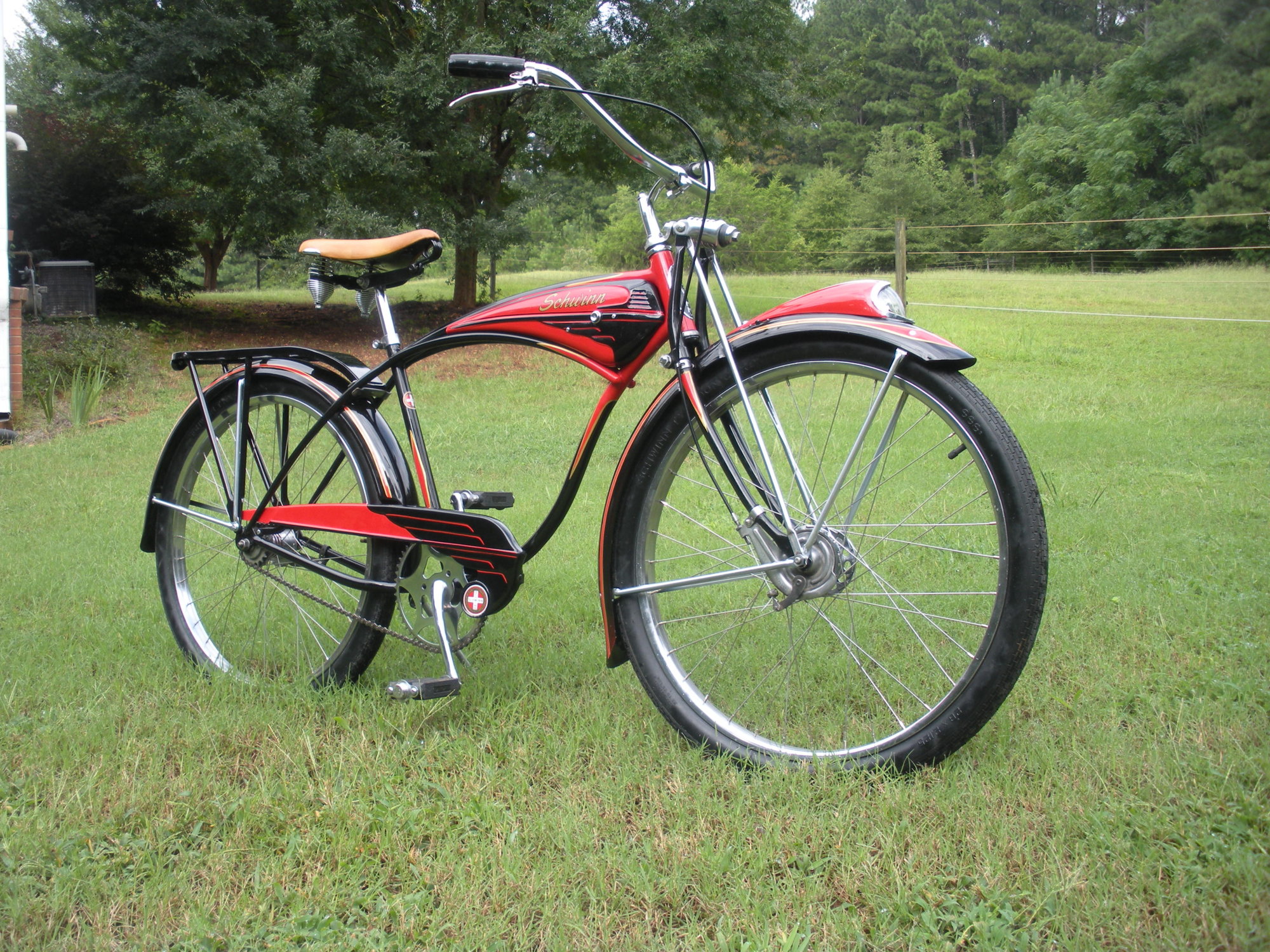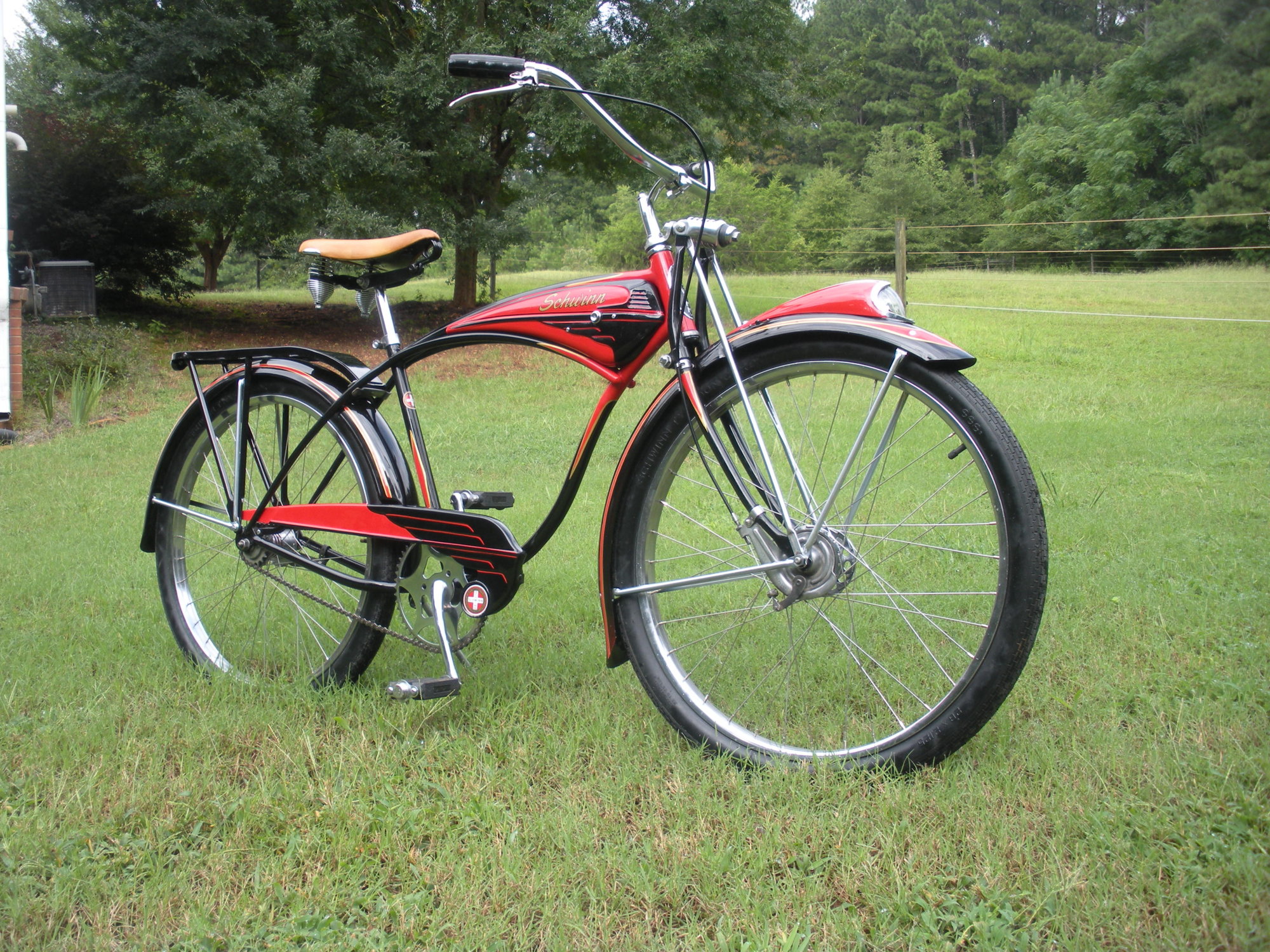 I would kike to thank the following people for their help in making this possible:
ZE52414 - Thanks Zach for making this bike available at a fair price.
Freqman 1 - Shawn thank you for transporting it home from MLC and your knowledge that you share so freely.
Bobcycles- Great job on the seat and again for sharing your knowledge.
Danny the Schwinn Freak - Springer fork
David Piatek- For the pinstriping
Will Tolbert- Matching the paint
Dan Venturi- Bicycle Bones Truly one of this hobby's good guys
Nu Tech Refinishing- Soda Blasting
While some are dedicated to preserving original bikes ( and I have NO problem with that) my calling is to bring the "Rolling Dead" back to life. Hopefully, this bike will live another 66 years.