Wore out three sets of tires already!
Replacing these with Original stuff on my old MacLean. These came on my MacLean and are completely great except I want the old boy to have all OG wheels and hubs. I would keep them for something else but I already have two other sets in the wings. These are definitely the best.
These are completely new, ridden on for maybe 5 miles.
Complete for bolt on and go EXCEPT I will remove the freewheel.
The freewheel does not come with the rear wheel.
Matching NOS Normandy Alum Hubs. One is date stamped 1980- the guy I bought the bike from said they were NOS and looking at them all over, I believe it.
Stainless Steel Spokes
Velo Orange Enterprise Rims - website says they were $85ea.
Panasonic Compass Chinook Pass, Road tires - New
New presta valve tubes
These are VERY lightweight.
No issues, No problems.
I can take the axles out of each and mail them together in a tough wheel box to keep shipping safe.

$260 + $30 shipping (keeping it under $300)
OBO

Pretty good deal for all this new stuff. Aaaand... already assembled and ready to go.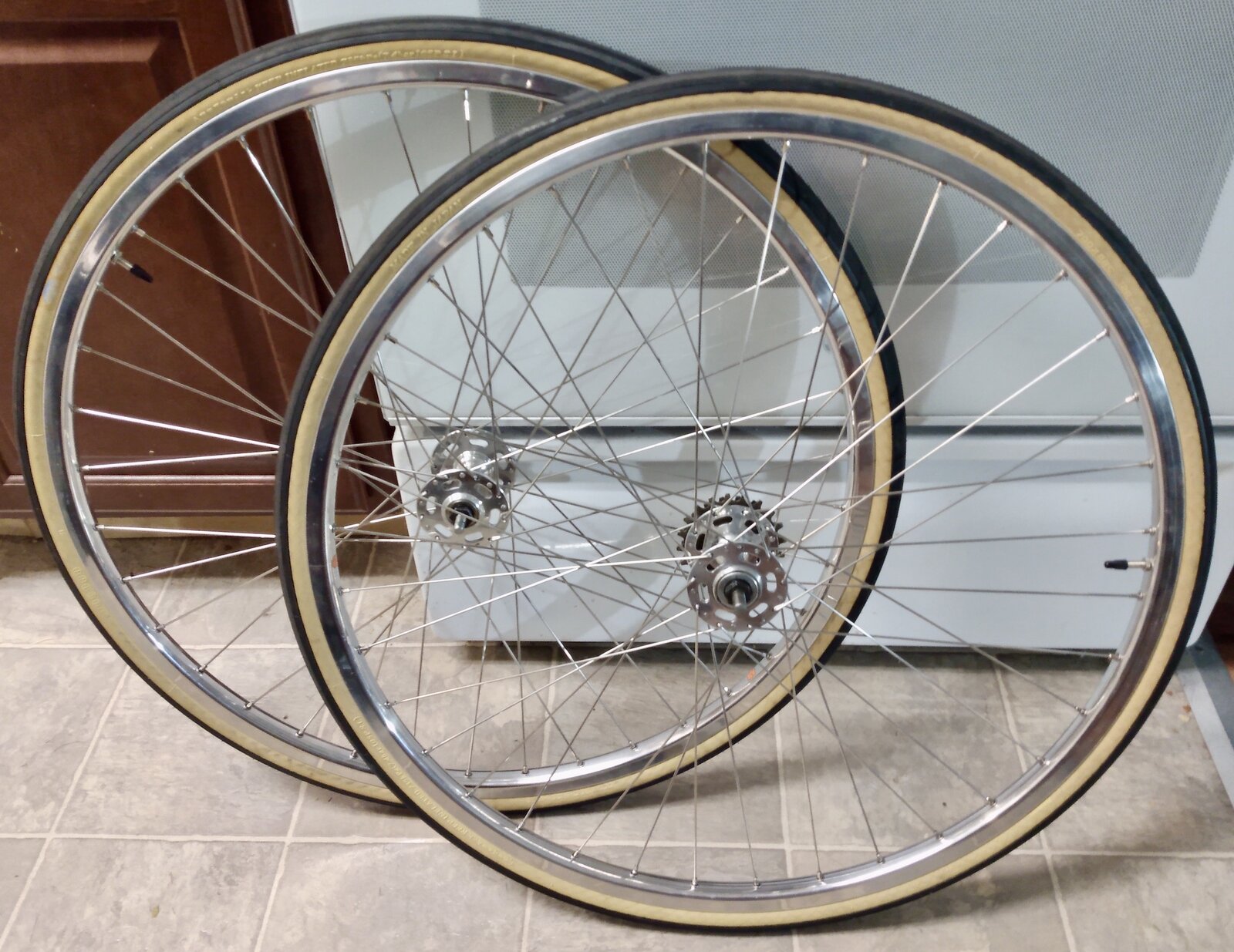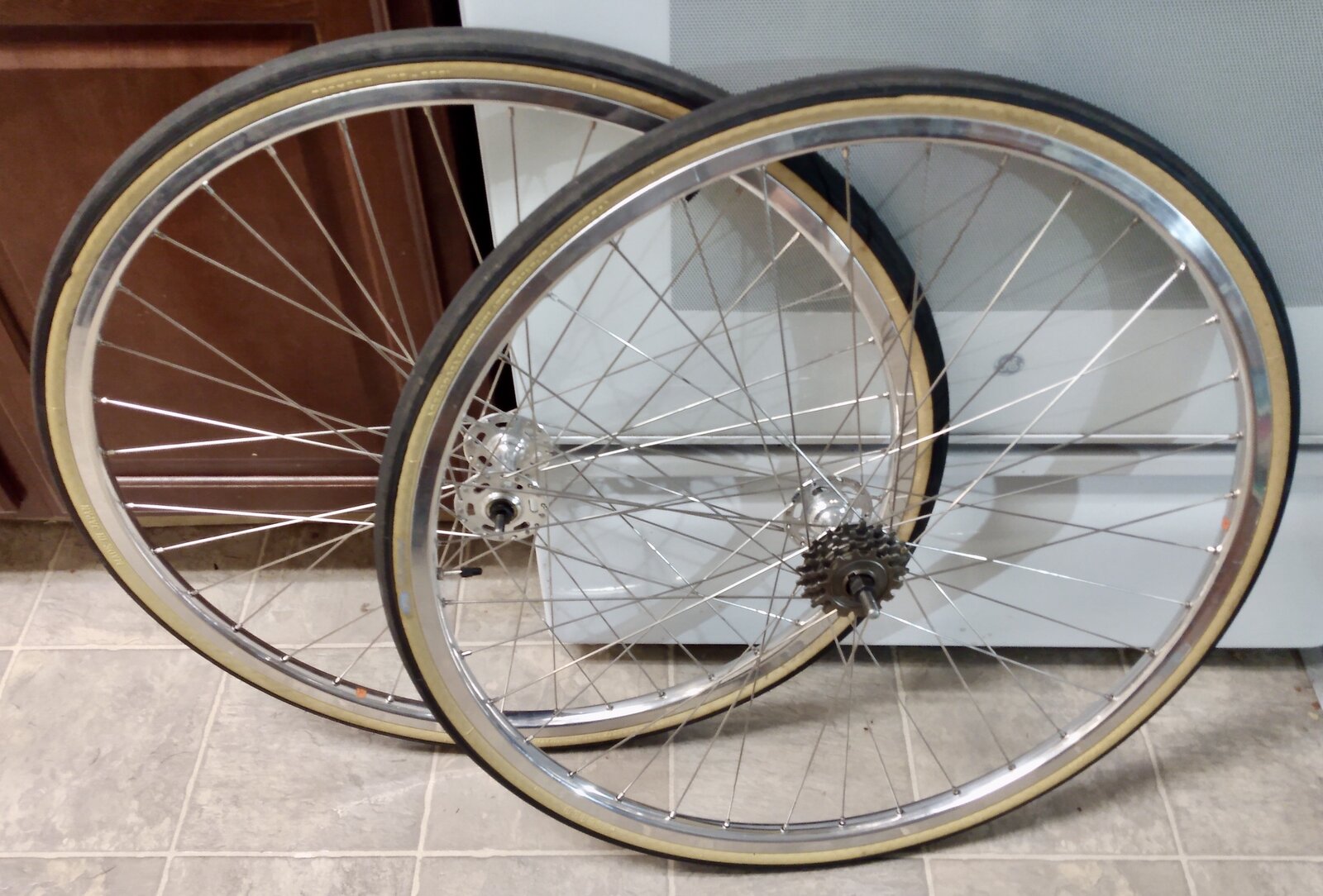 Last edited: