Riding a '38 Autocycle Deluxe
This is my mid '70s Rollfast Skoot 444 muscle bike, I call it " Obscene Green the Wheelie Machine" that I'm willing to part out.
The rear tire is already sold
. I will provide a modern black wall tire if someone wants to purchase the bike complete. This bike is mostly original, I changed the sprocket to a Schwinn Mag and will look to see if I still have the original sprocket to include. The seat ,sissy bar, reflector and seat post I want $175 shipped. The wheel set minus tires is a very nice set of MO wheels that ride beautifully. I would like to get $150 shipped for them. The bars and grips I want $90 shipped for them. The clear reflector pedals I want $55 shipped for them. Front tire $45 shipped. The frame , slightly bent fork and chain guard I would like to get $75 + shipping. I would sell the whole bike complete minus rear tire for $210 + shipping
As always best offer accepted.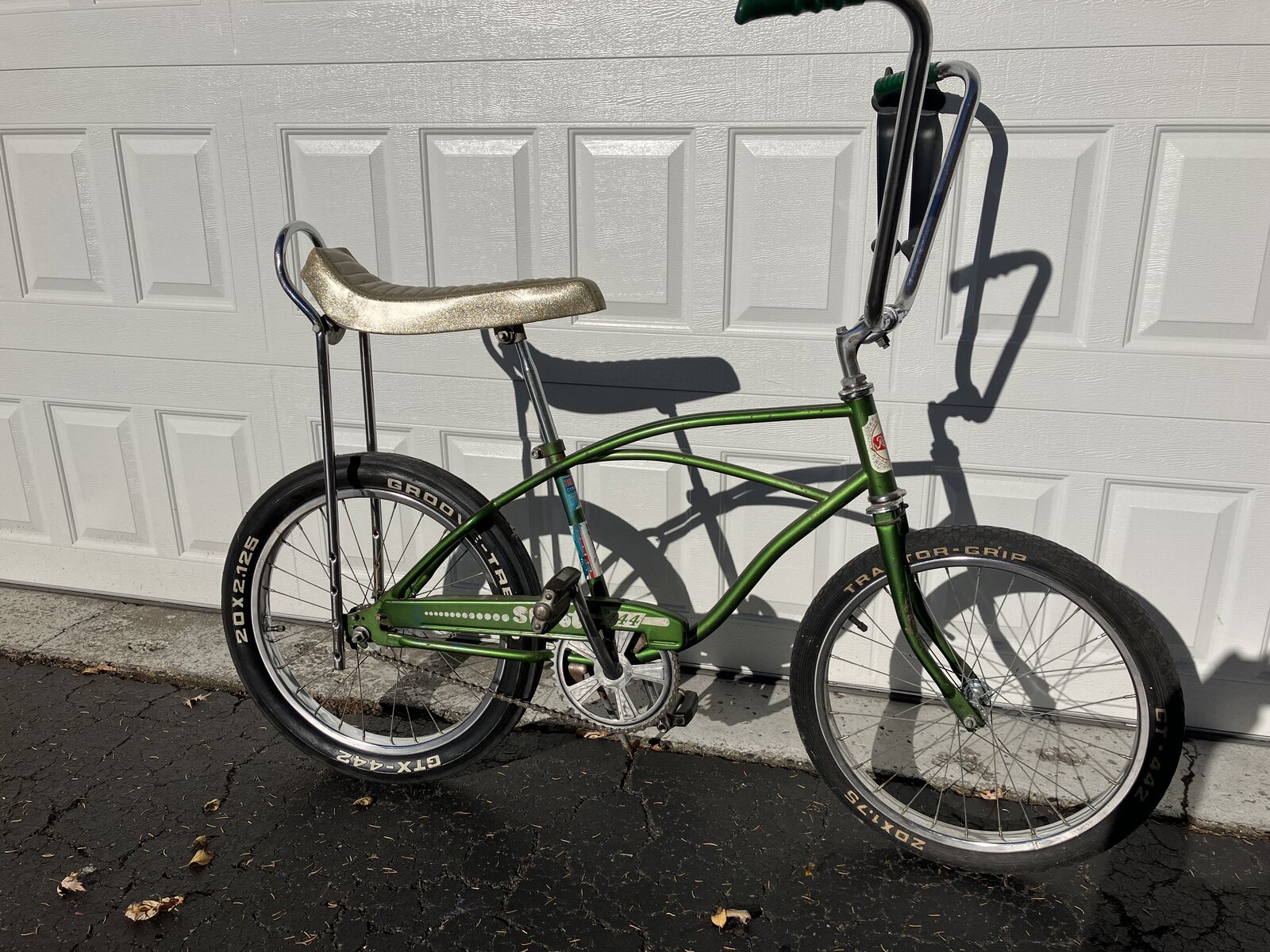 Last edited: