My latest bit of fun arrived from a friend.
It's a 'Romani' pista machine from around 1980ish I'm guessing. What do you guys think?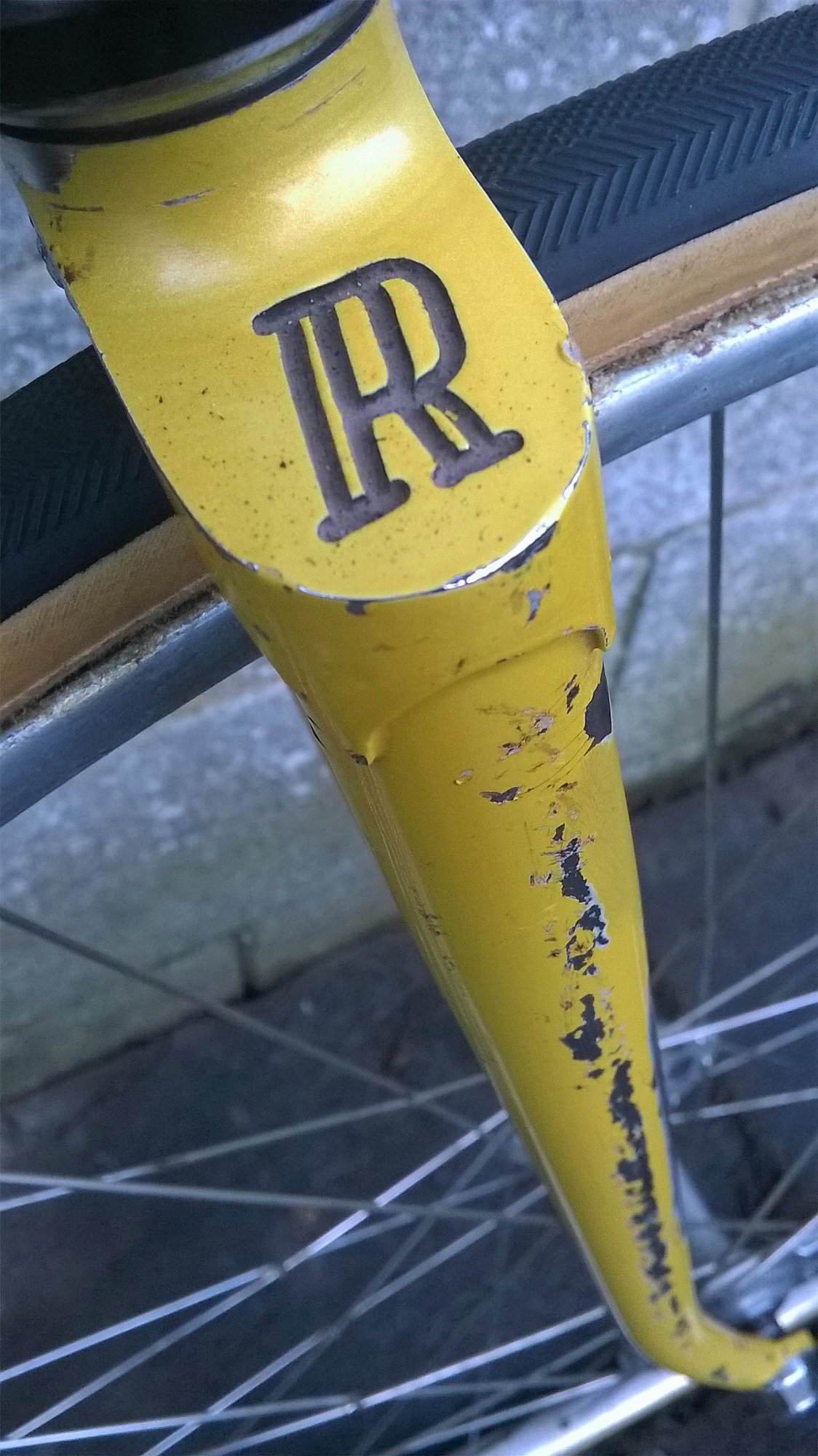 Perhaps this 'Columbus Aelle' decal may help with dating.....
Wheels aren't original, front is a 'Nisi' rim on a 'Zeus' hub with tied spokes.
Rear is two solid aluminium sheet discs bolted to hub with six, countersunk allen-headed bolts each side, and somehow bonded to rim. Any opinions on who made this greatly appreciated.....
Lightweight it certainly isn't, but there's one heck of a 'flywheel' effect when it's rolling!
Chainset is 'Spidel' 106 model.
Pedals are branded 'Olimpic' and that is how they've spelt it!
I look forward to anyone's ideas and opinions.
Thanks,
Darren.