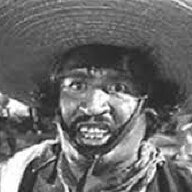 May 4, 2014
2,894
Planet Mongo
Once again there is a need to post the rules for new collectors.
These rules are "not" for the collectors that are single or married collectors that claim "My Spouse doesn't care"....[.Yeah right...tell me another one.]
As stated above these "Rules" are for the new bike collectors ; older or younger members here that are having problems with their spouse, parents or older pain in the keaster kids.. For anyone that fits this category these rules apply to YOU.
To retain your CABE membership in good standing THESE RULES MUST BE FOLLOWED!
#1 Never. I repeat NEVER ever bring THEM with you to a swap.If you purchase something that must be shipped to you always destroy or hide any evidence that would indicate what you paid for it.
Never [ this is extremely important] I repeat NEVER divulge what you have paid for anything......If you do get
cornered.....LIE.
#2 Do not be in a hurry to bring your new found treasures into the house when you return home from a swap.
ALWAYS bring in some small insignificant items first.
Leave the "Big" purchases on the truck or safely secluded in the van out of sight[very important ] until they can safely be filtered into your collection under cover of darkness. When they are gone or asleep is the best time.
#3 BURN THIS ONE IN YOUR MIND!!! When asked by the spouse"How was your bike show sweetie?"
Always Change The Subject and get them" to feel sorry for you."........
Say something like,"It was OK..... I guess..... Remember that old guy Charlie that I always told you about? His wife died....so sad, she was on the roof of their house taking down the Christmas decorations and......got hurt real bad, she fell... ....... Hey....what's for dinner I'm starved!.....always cleverly CHANGE THE SUBJECT. and remember to always LIE. It's OK to lie about bike purchases , in fact this is a requirement to be a CABE member.
If the question of the bike show or swap come up over dinner quickly say something like,"Hey , this is really good chow honey [even if it tastes like crap] too bad about old Charlie's wife huh?"
Remember always change the subject.
Here is another helpful hint if ,say the wife complains that she can't do the wash because your bikes are in the way......just do what Tinker does. Give her a couple quarters and say "Here, go to the laundromat .....and hey stop and get us a couple Italian Beefs with double peppers on mine . She will appreciate your consideration.
Always works for.