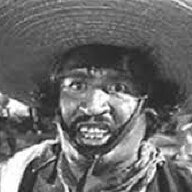 May 4, 2014
2,472
4,802
Planet Mongo
Got this rusty Shelby on a trade Sunday at the Arlington heights swap.
Don't see many boy's Shelby bikes around Chicago, especially with the "Jimmy D" springer on them. This bike is rusty and rough. But it is a Shelby, and the tank is solid.
Stripped it down today,
Heavy Oxalic acid bath for the springer.
Burned heavy house paint off rack, tank, and chain guard.
Original paint was red. Might stick with that, or black. After this frame is painted I will have 4 bikes to assemble this winter.
Sold my old Shelby at Memory Lane this past spring......
sure do miss it...