I'm the Wiz, and nobody beats me!
So, the misses decided that we needed a little get away, so we headed two hours north to the seaside community of Santa Barbara for the weekend.
It's a tough go, to pry me away from wrenching on old bikes in the garage, but, I knew she was right.
We needed a break.
She picked out an old 1880's cottage for us to stay, and I knew it was the right choice, when the first thing I spotted upon crossing the threshold, was this, what looked like an old New Departure or Bevin, door bell.
This thing was totally cool!
Of course I had to open it up to see how it worked.
Yep!
Just like a bicycle bell.
McConnells Ice Cream, is a Santa Barbara tradition, since 1949.
The Toasted Almond and Coconut is fabulous!
Those little folding Giants would be our main source of transportation for the weekend.
This place was cool!
It's called, The Cruisery, and it has a vintage bike theme throughout.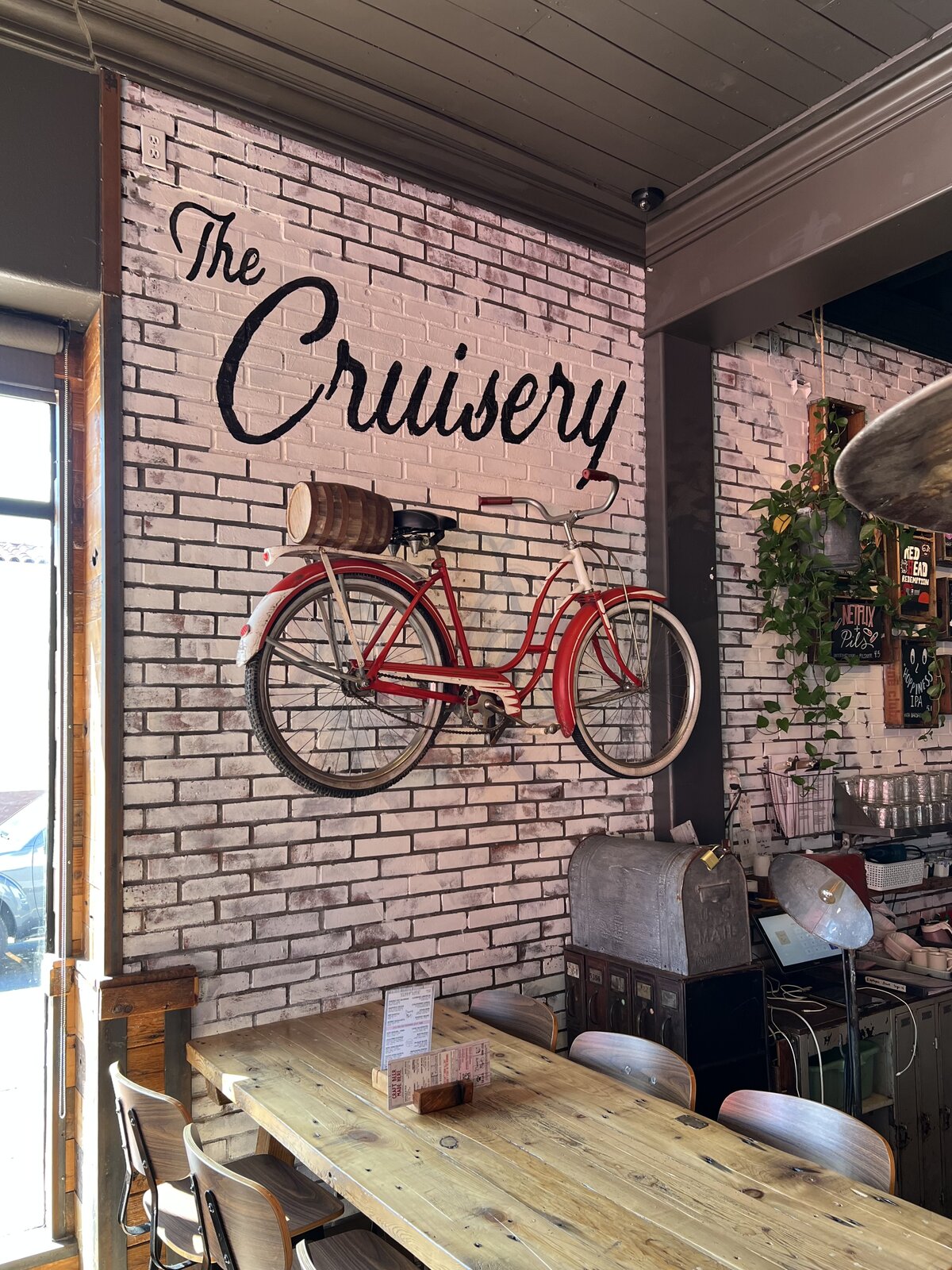 Old bikes were hanging everywhere.
It was a nice touch using old bicycle license plates in the menu holders.
Even the table tops had balloon tire tread patterns painted on.
Good food and spirits at the Cruisery.
These little folders, were definitely the way to go.
Easy to pack and light enough to get you over the hills.
Santa Barbara is a nurseryman's wet dream.
By that, I mean, it's a botanical wonderland.
Here's two of my favorite palms growing side by side.
Brahma armata on the left and Jubea chilensis on the right.
Fabulous!
The old courthouse is a wonderful place to check out.
Unless of course you have official business there.
Then, I'm sure, it's a nightmare.