OUR 10th YEAR!!!! Worth the Trip!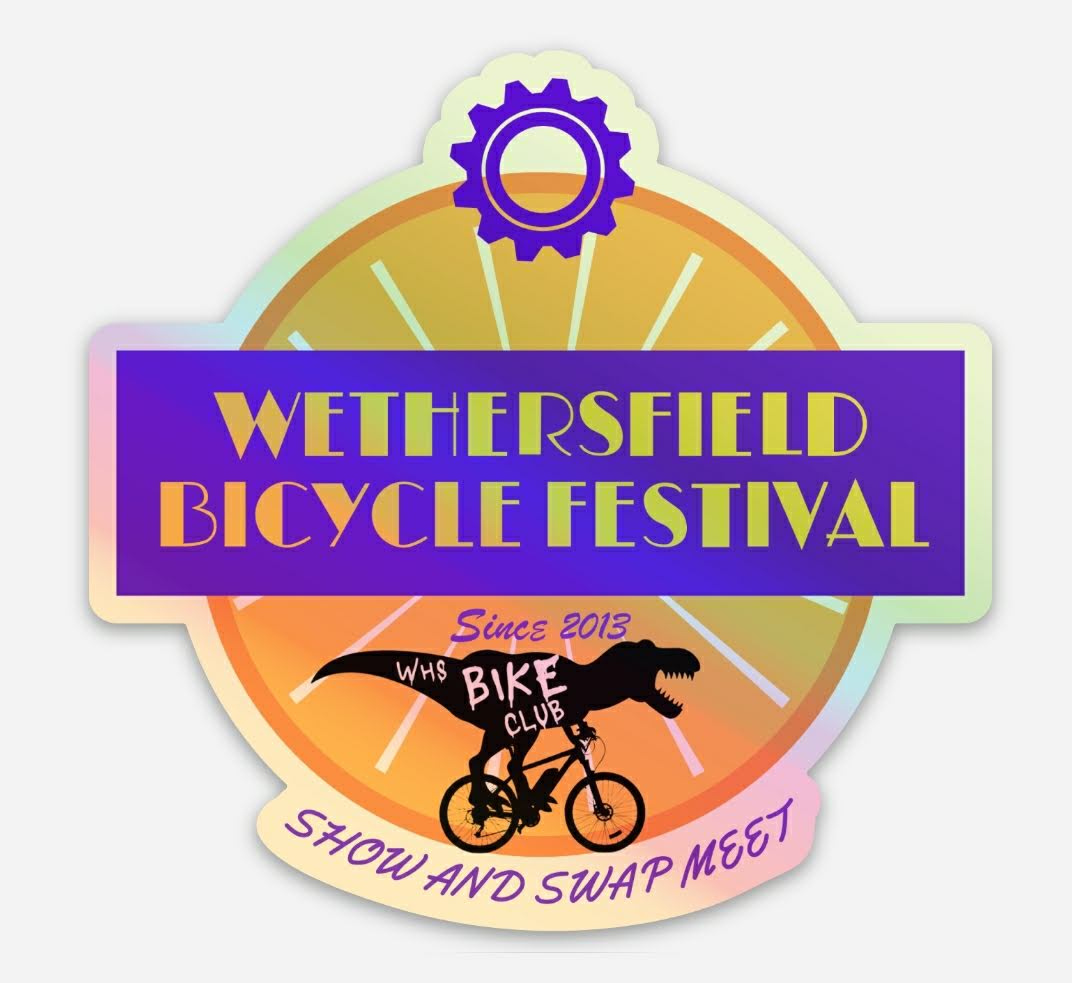 Here is the link to the FB event.
We are planning on having our 10th Annual!!!! Wethersfield Bicycle Festival, Show, and Swap Meet celebrating all things bicycle.
Will update this page as we get closer, or email
tbrown@wethersfield.me
to be in our email group. SUBJECT LINE Wethersfield Bike Show Swap 2023
If you like bicycles, this is a morning not to miss. In the past folks from all over have brought their bicycles of every vintage and genre. One year we had bikes from 1890 to velomobile bicycle cars of the future. Road, mountain, BMX, vintage, new, and everything in between.
There are bikes to see, things to buy and trade, and activities and great conversations.
It is a family friendly event, with lots to see and do. Most people ride around the town and get a bite to eat after, as it wraps up around lunch time. We have a lot of "civilian" foot traffic compared to some of the other swaps. People in our surrounding towns come out to support the event and check out the bikes. Last year, we had a really big crowd, but a couple less sellers. You help make the event! Let's all show up this year!
Usually we have hundreds of bicycles and parts from multiple sellers, accessories, bicycle clothing , helmets, and cycling ephemera.
This is not just old bikes (though there are a lot of amazing old bikes).
There are antique and newer used bikes of every make and style. Hybrids, Road, Mountain, Gravel, BMX, Cruiser, Fat Tire, Skinny Tire.
Exactly what shows up each year is a mystery and a surprise!
PLEASE save the date and help spread & SHARE the word to all your bicycle loving friends.
Admission is free to the public, and seller spots are STILL only $25 that benefits the WHS Bicycle Club.
(Sellers 7am set up, general admission 8am to Lunch Time)
Don't listen to that
one
guy who brought 3 things and didn't sell them (then talks smack about it) you know that guy!
Talk to ALL our dozens of other sellers who consistently move bikes, parts, clothing, tools, ephemera, and accessories, and have a great time doing it.
See old friends, make new ones, surround yourself with bicycles and bicycle people for a morning in the middle if CT! Win a prize, get a deal, share some bike knowledge!
Talk to the hundreds of people who've come over the year and gotten great deals (ex... tires $10, handlebars $15, whole bike $100, wheelsets, frames, jerseys, racks, helmets, stickers, pedals, tools, etc... etc... ) You never know what will be there... a Brompton? a Penny Farthing? a Bianchi? a Monarch Silver King? A full squish MTB?
We've had people from RI, MA, NY, NH, VT, PA, and NJ. We are not the biggest, but we are a fun bicycle morning, and a great place to go riding after lunch on our Historic Mainstreet!
Let's make this year the biggest year ever! Rain or shine we have indoor and outdoor space at the school.
PS ALSO Come to Wethersfield in MAY for BICYCLES ON MAIN,
decorated bicycles all up and down our historic Main Street to celebrate Spring in the tradition of Dutch Flower and Art Bicycles.
email
tbrown@wetherfield.me