Enjoying my 37 Colson Commander
All usable and solid parts but nor perfect.
1) 20" s7 front wheel, straight, some rust, spokes and hub races painted black. $30
2) 70s Stingray bar. Some blemishes a ding or two photo attached but street otherwise and grip will cover end bar ding. $30
3) 69 and later crank set dated 73 complete. SOLD.
4)Bow pedals, axles straight and spin well. $30
5) Red S seat from a 24" American with seat post. $20
6) Schwinn handle bar from a 24" American. $15
7) Early 60s stem, binder bolt is a little buggered on the hex nut. $25
8) Late 60s stem. $25
9) Stingray post. Straight and will clean up. $25
10) Seat clamps in nice shape $15 each
11) 70s rear shorty fender for s2 wheel $20
12) Early 60s basic pedals Sold
Plus shipping.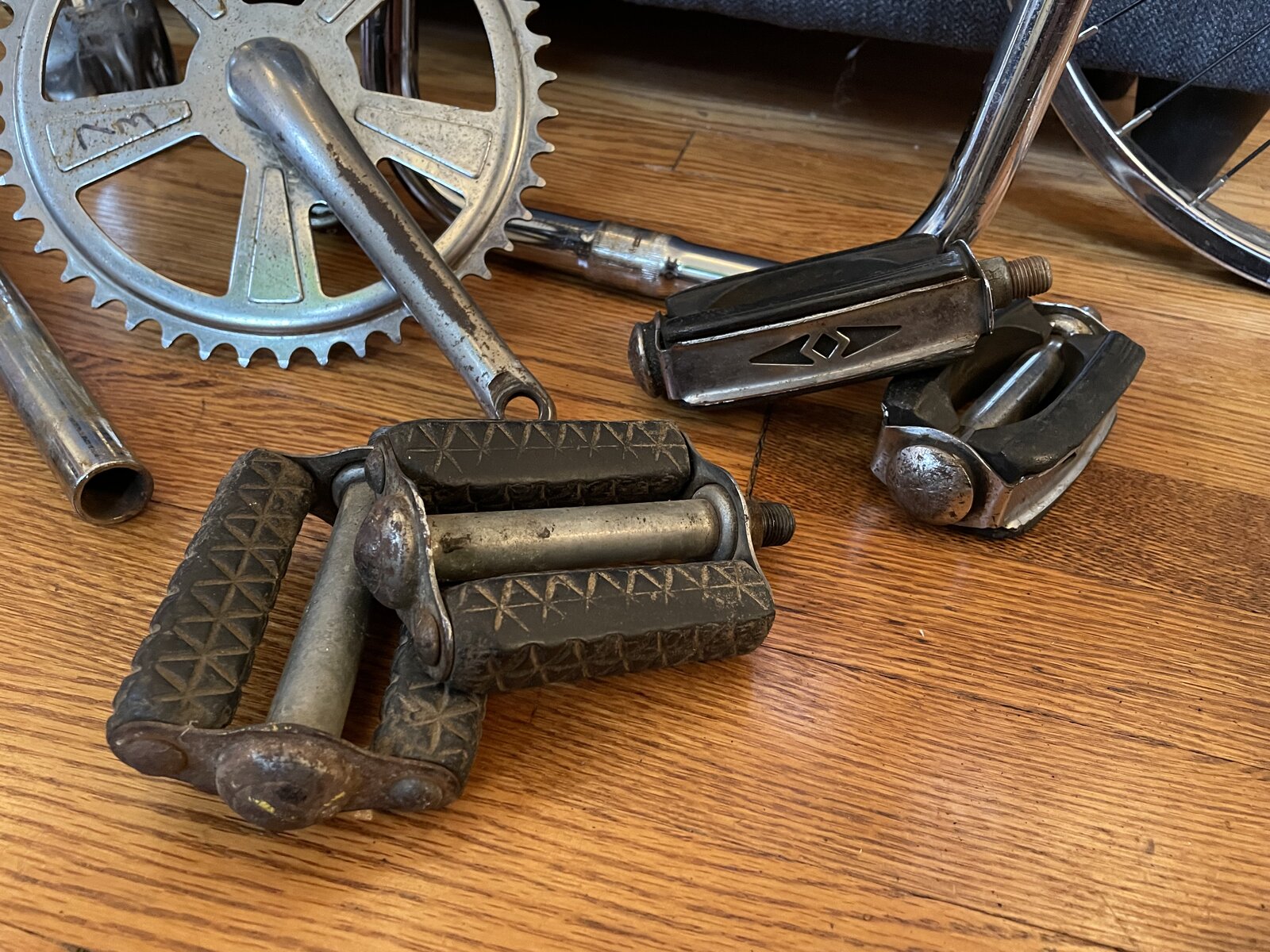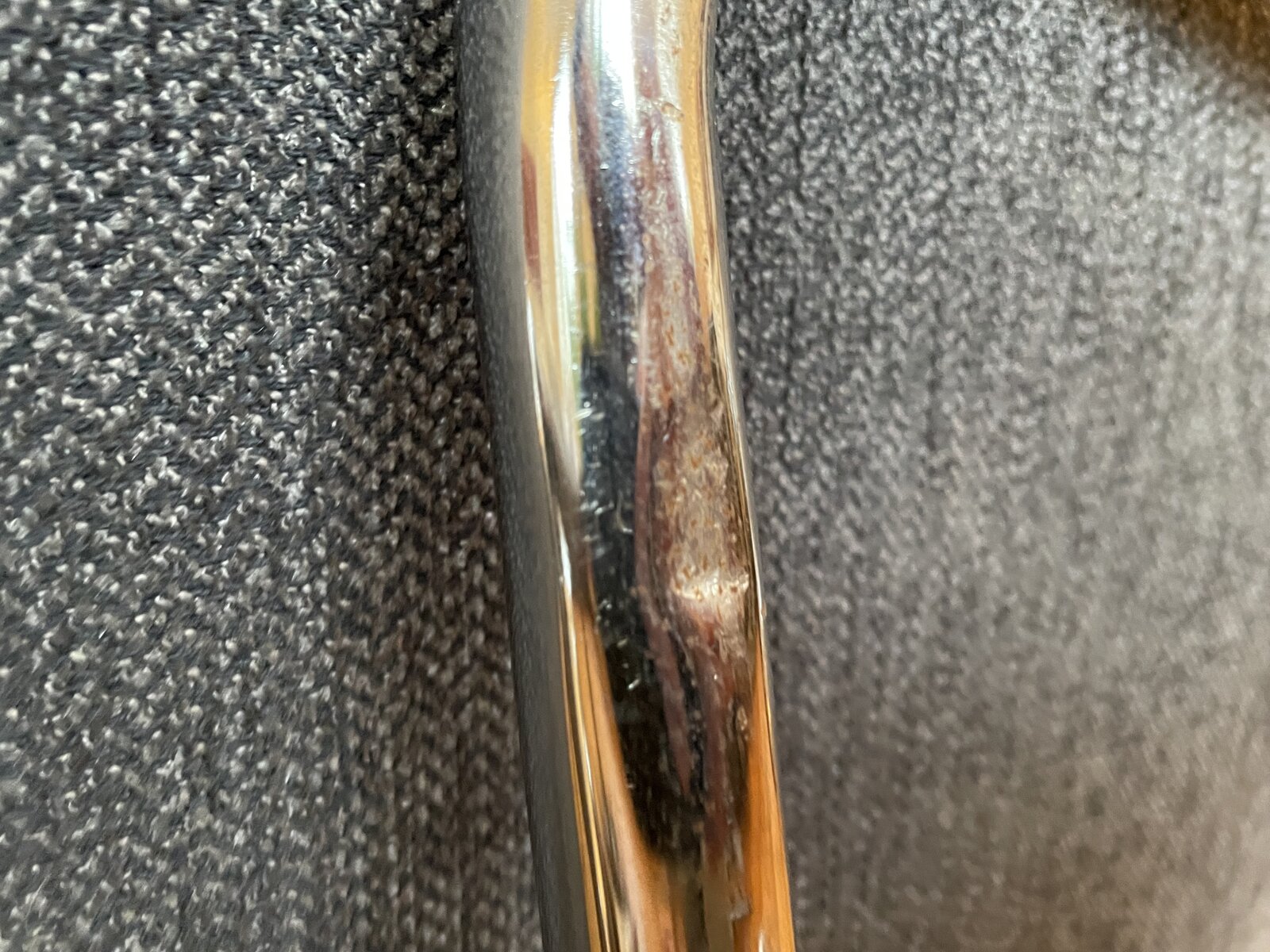 Last edited: