Sep 11, 2013
63
Fort Collins, Colorado, USA
This is a vintage 1960's or early 1970's Schwinn-issued dealer catalog rack, that was designed to hold the various 3 & 5 hole punch catalogs and service bulletins a dealer needed easy access to. The back vertical plate features a classy Schwinn Quality emblem depicting an early Schwinn lightweight racing bicycle. Kings Cyclery used this in their shop for the majority of the 60's, 70's, and 80's, and at some point they taped what looks like a gearing chart to one side for easy reference. The six catalog holders easily slot in and out of the rack, and provide viewing while in the stand or taken out.
It is essentially a modified for Schwinn version of a Master Products Model 6 catalog rack, that fits six Master MPS-3 steel post sections. Each post section holds about an inch thick of catalog pages.
*All of these Schwinn collectibles came from a closed Schwinn dealer called Kings Cyclery in Casper, Wyoming that I bought out. Everything was ordered directly from the Schwinn factory.
Condition
Excellent used shape. All pieces function perfectly. Finish looks amazing, the only exception being scraped paint underneath the catalog holders from installing/removing. Back decal is near perfect.
$150
Click Here for more pics, and to purchase w/ calculated shipping. (there's a LOT more Schwinn Catalogs, manuals, decals, and parts her too)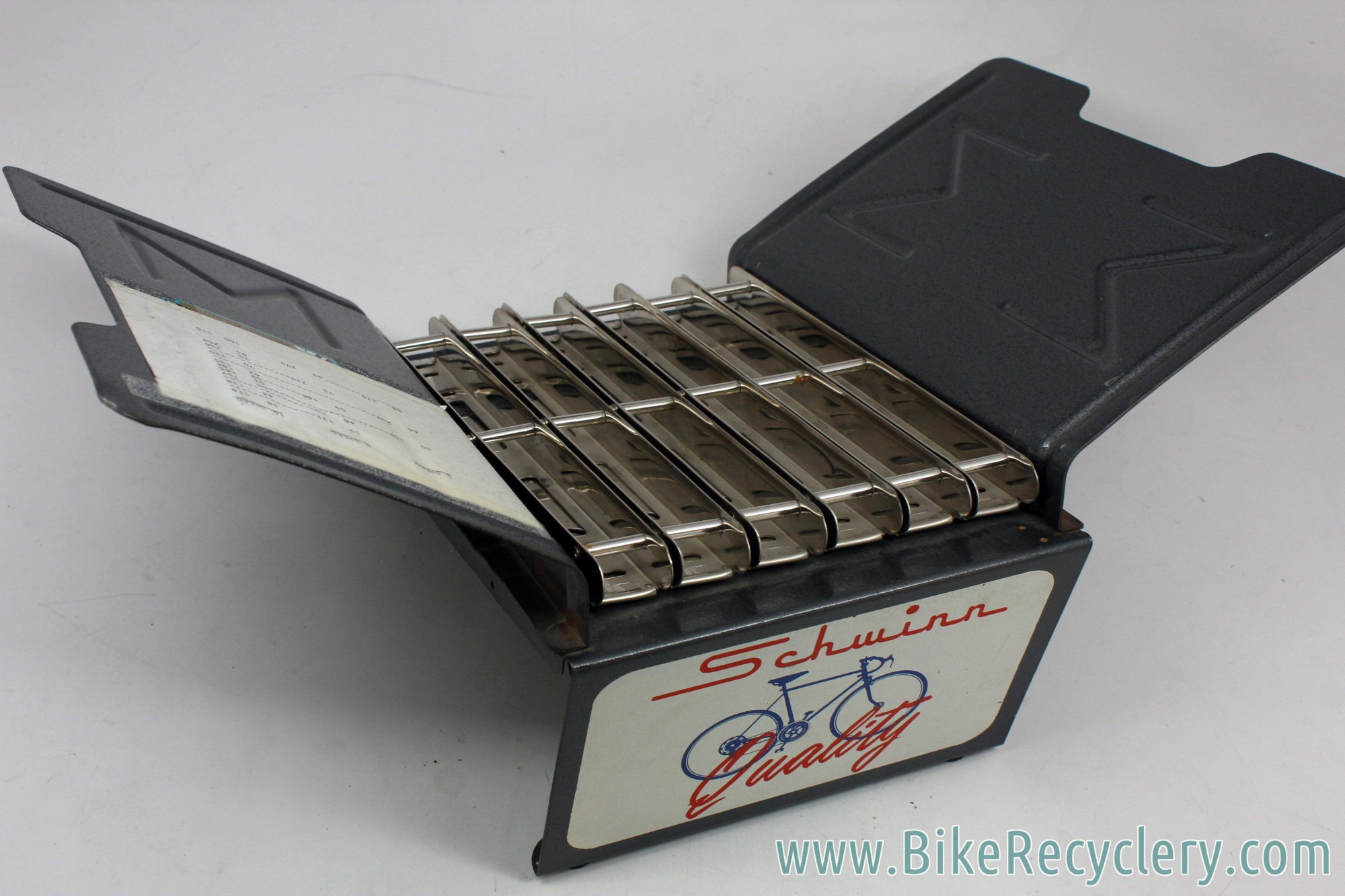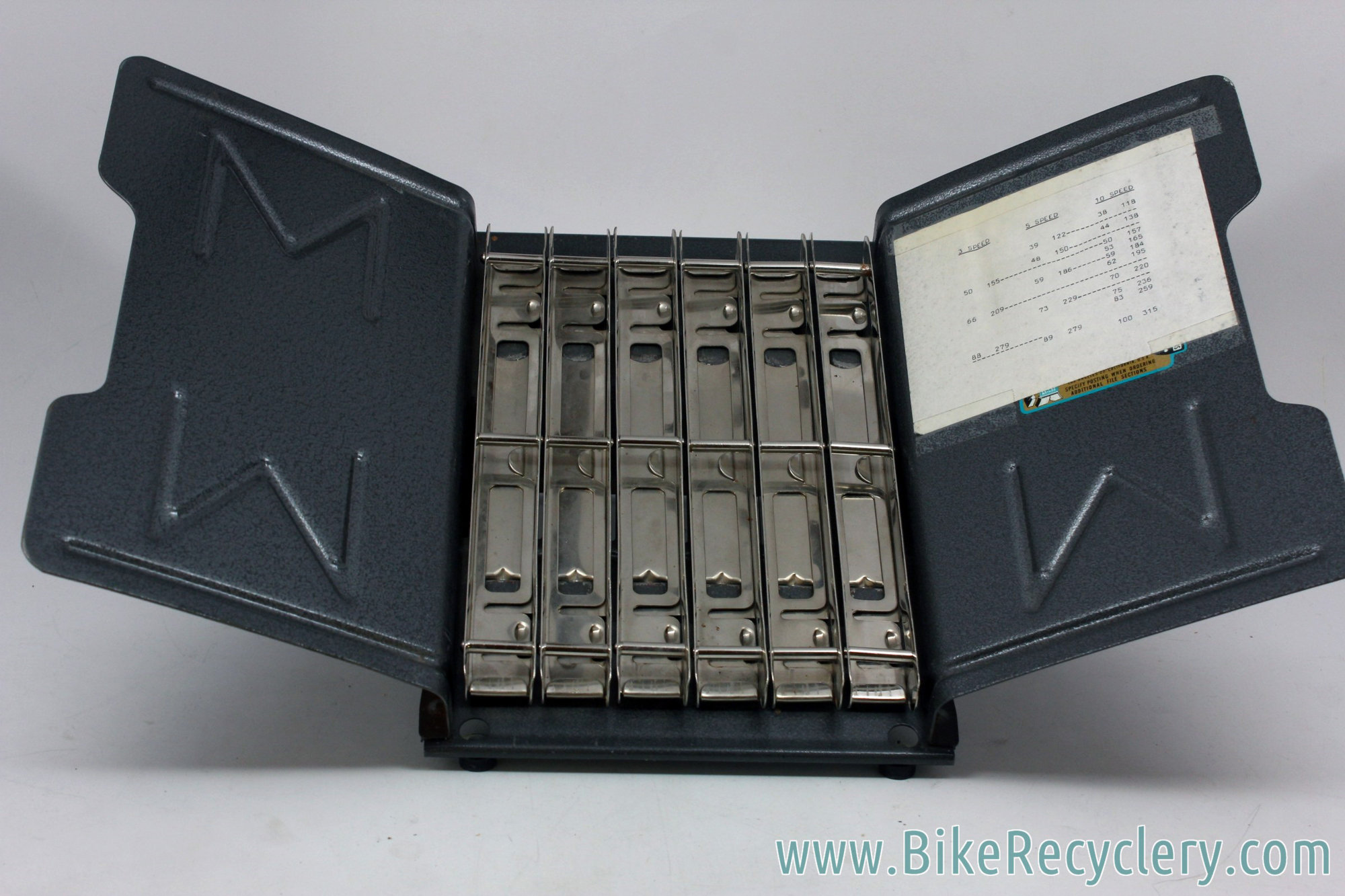 Last edited: