Here's an unusual bike, 24" Schwinn Hornet with a DX frame. It's a middleweight with S7 wheels.
The serial number seems to be missing from the list, but I believe this is a 1957 model, based on the help I received from GTs58.
This bike appears to be all original as far as I can tell. I'm not 100% sure about the seat, but there was another 24" Hornet sold recently here on the CABE with the same seat, so I think the seat may be original.
The horn was missing when I bought the bike. I have one I will include at my asking price. The horn and the headlight are untested.
The bike will need tires and tubes.
The rear hub is New Departure Model D. I'm unsure what front hub it has.
The front fender will need the front edge straightened out a bit.
Should clean up nicely.
$400 plus insured bikeflights shipping (USPS money order) or local cash sale.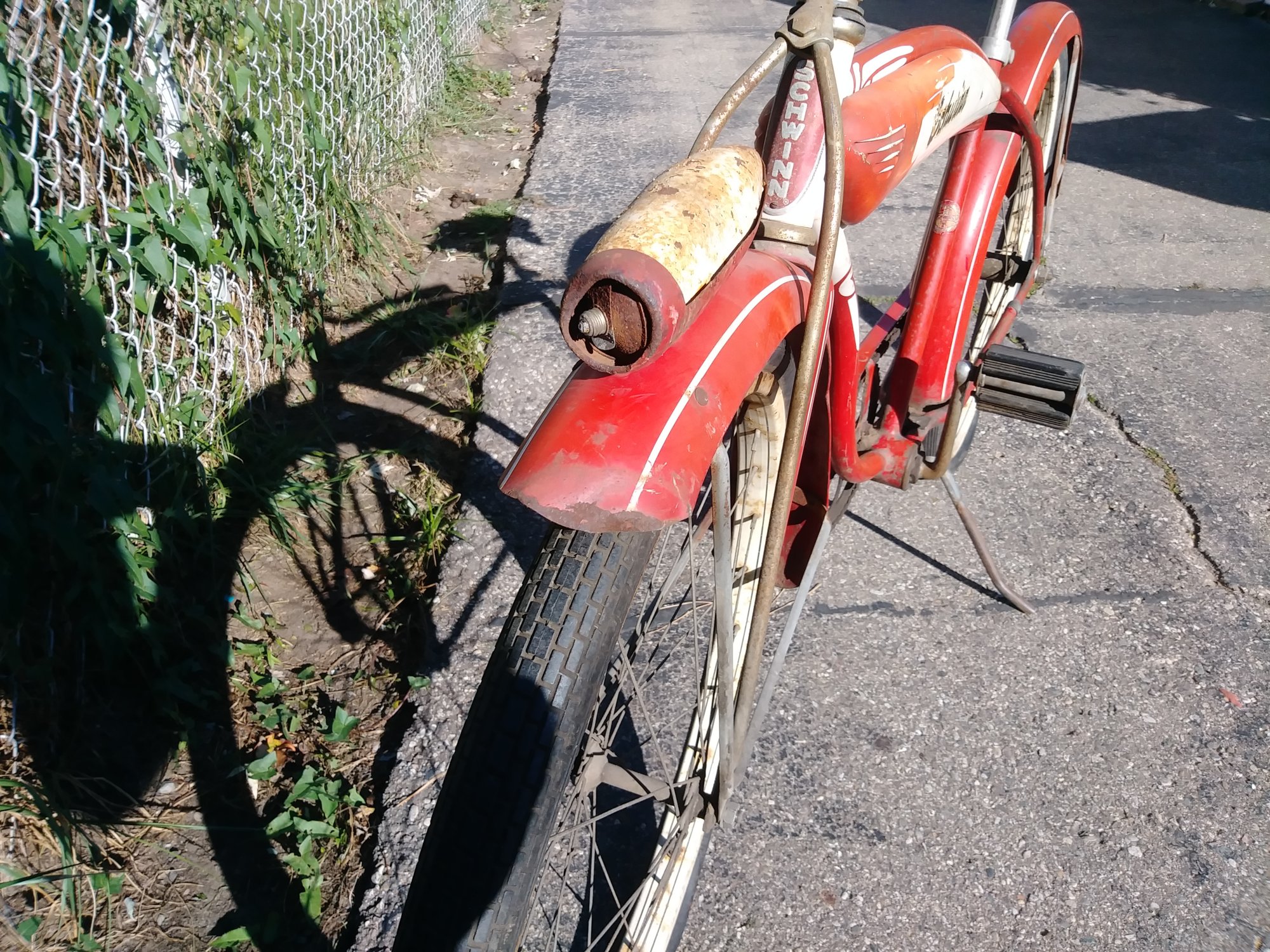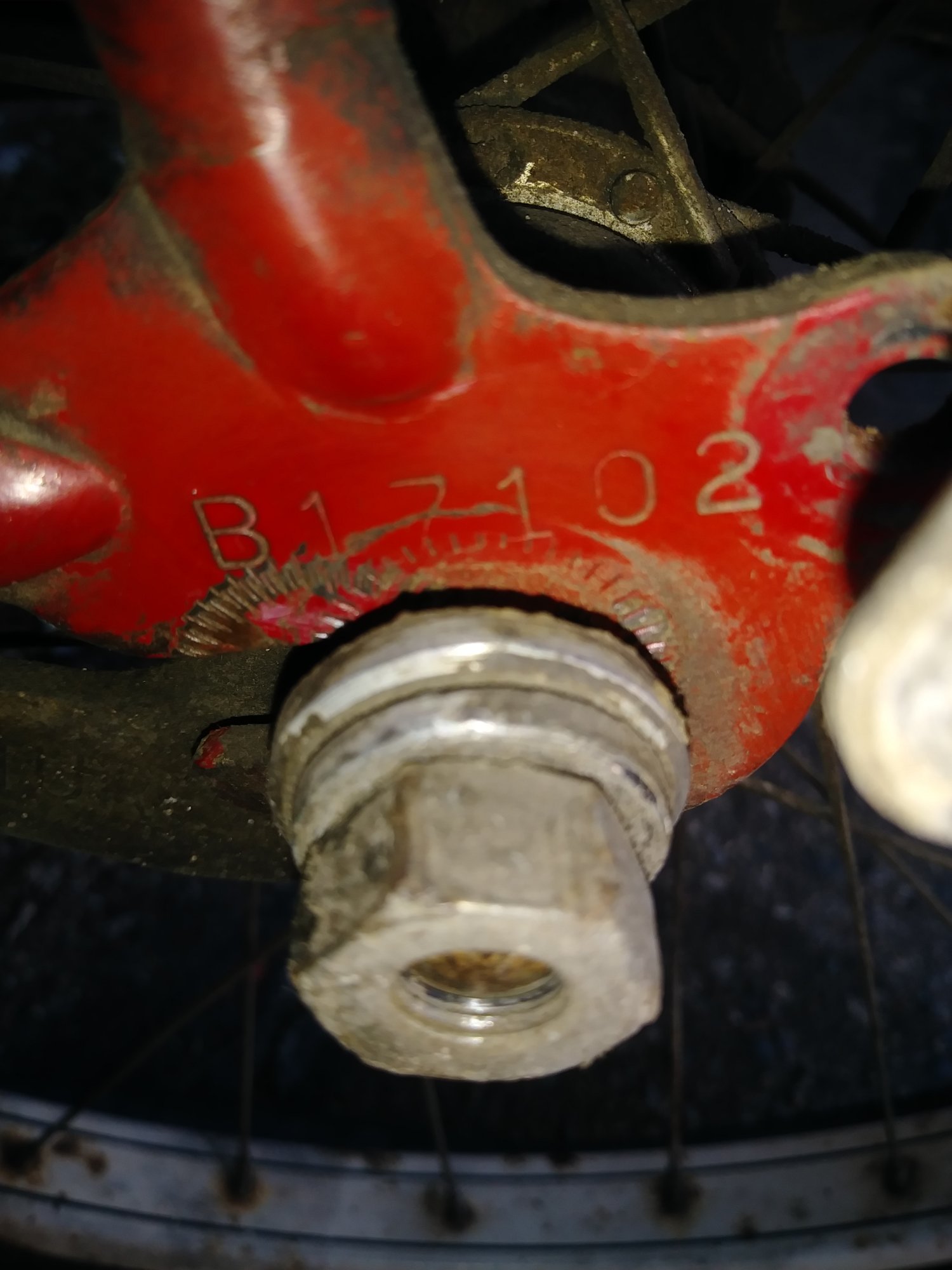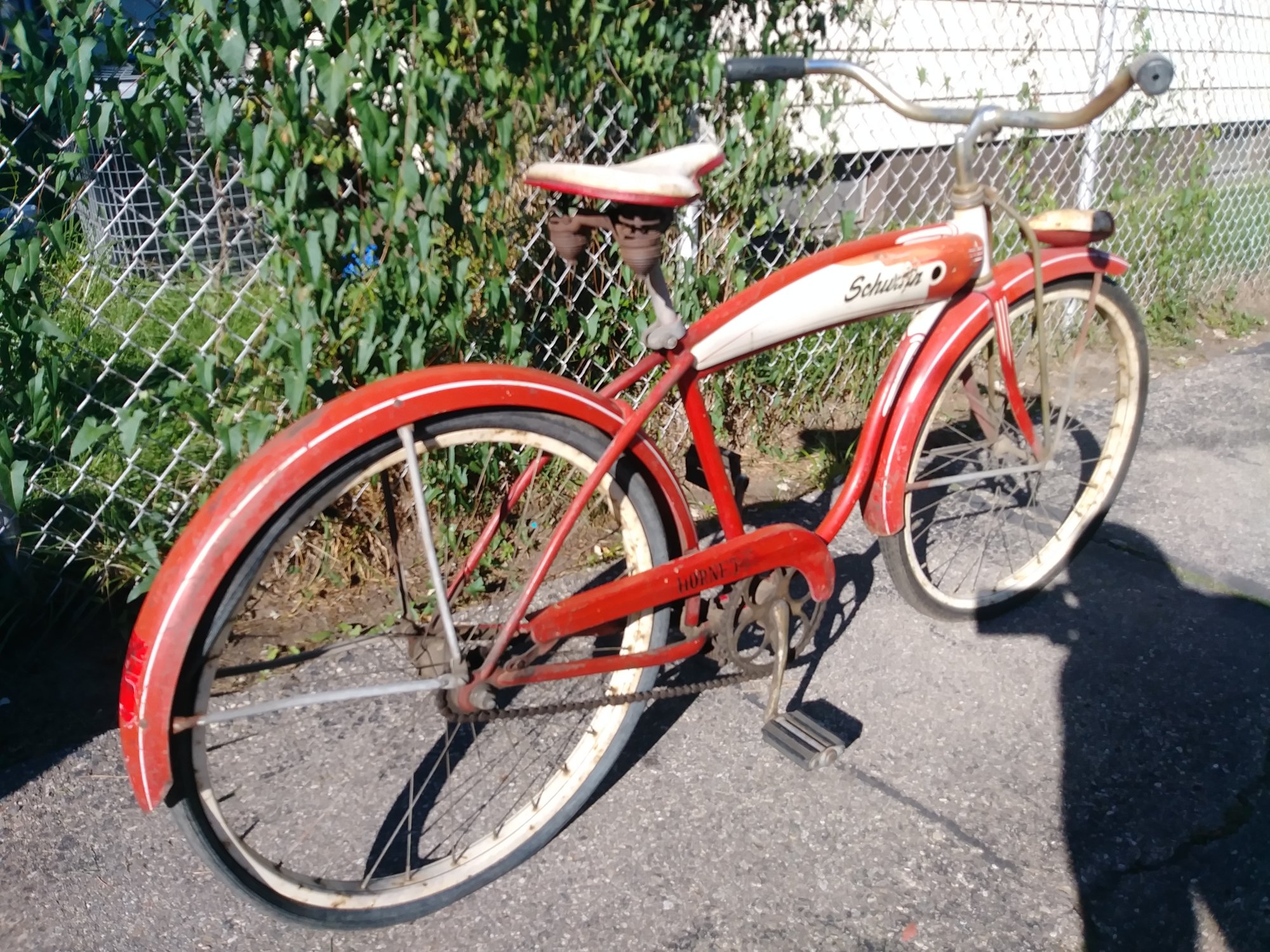 Last edited: