I got something a little different here, a vintage Schwinn exercise bike. I found this one last night and really did not need it. I have another one in perfect operating condition that gets regular use. The price tag was a absolute steal, and was just too tempting for me to pass up, (To Low for me to confess).
I was not interested in a 2nd exercise bike, but thought I could use a of few of the parts in my own builds. After I brought it home I stripped it all the way down. These are a few of the parts found that may become helpful.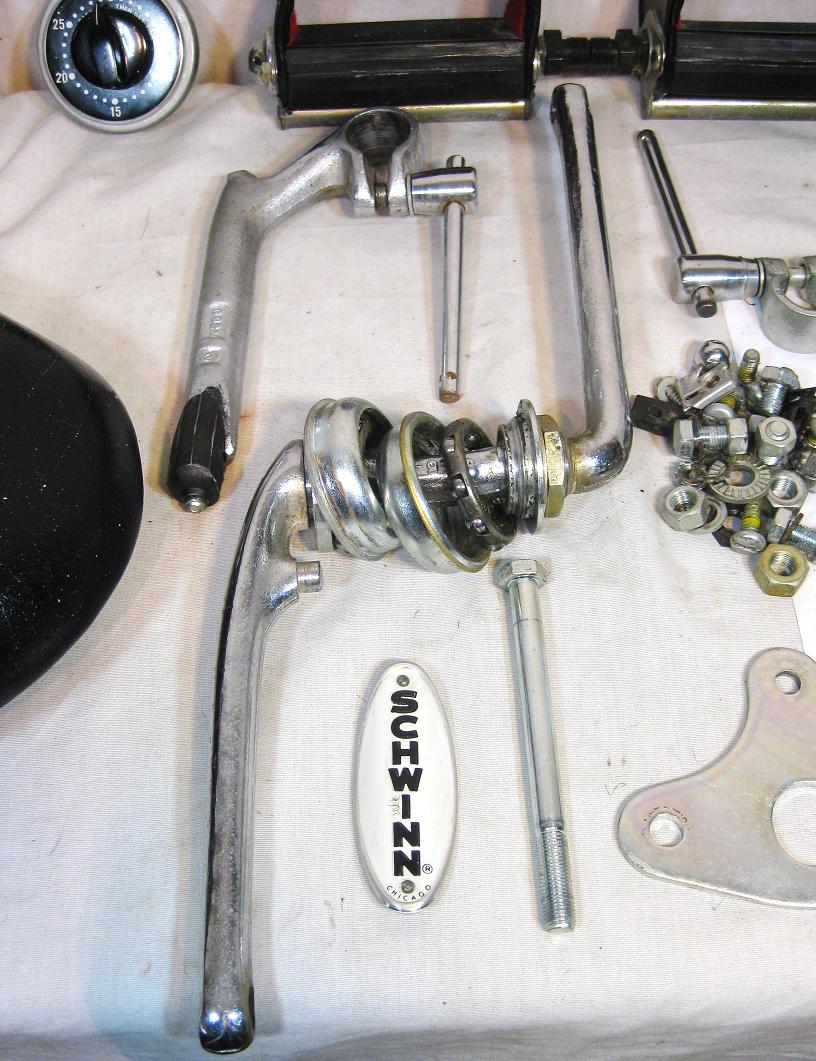 I thought it would be pretty cool to add adjustable handle bars, and seat height to one of my schwinn road bikes.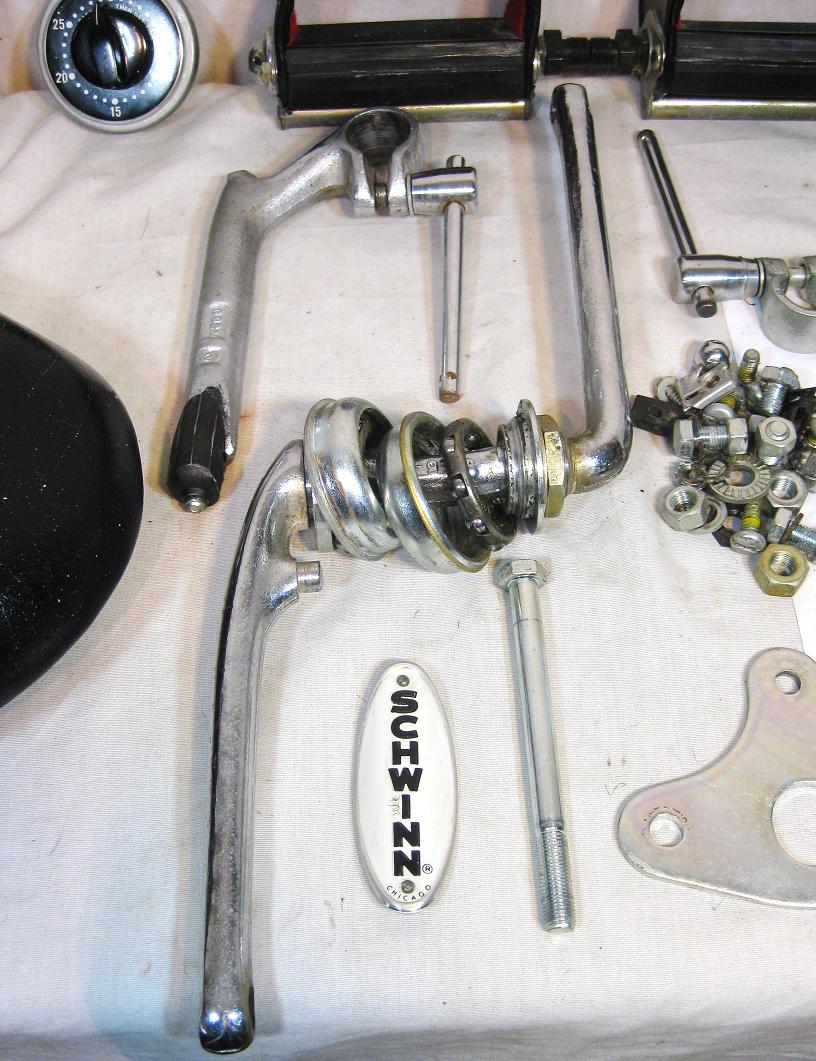 A Chicago made badge in perfect condition.
A speedometer.
A absolutely huge saddle for the largest rump in the world.
I'm not sure yet, but I may be able to turn this cog gear into a single speed wheel set.
I also got a bunch of Schwinn screws and bolts in nice condition, a clean crank, pedals, handle bars, a speedometer and a timer., A Chicago made badge in very nice condition, a extra long seat post, a adjustable seat and bar clamp that I will definitely use. And a few miscellaneous items, (I will have to try and fashion a few of these finds into my upcoming projects).
The Schwinn saddle is indeed huge, and measures 12" wide.
Everything is really clean since this is a indoor item. I'm sure I will be able to use many of the parts. That schwinn timer is also definitely going to be mounted on one of my rides just for fun.
Last edited: