Finally riding a big boys bike
A few 26" Schwinn forks for sale.
Chrome and black are from '82ish and came on Cruisers, Cruiser 5's, and Sidewinders.
Red pair I'm guessing are later, mid to late 80's and likely made by Akisu. They're different then what came on the Cruisers from '87/88. Priced as marked, see pictures. Prices include shipping in the continental US. All include a Schwinn crown race. PayPal is probably easiest.
Black- $130 - SOLD
Chrome - $155 - SOLD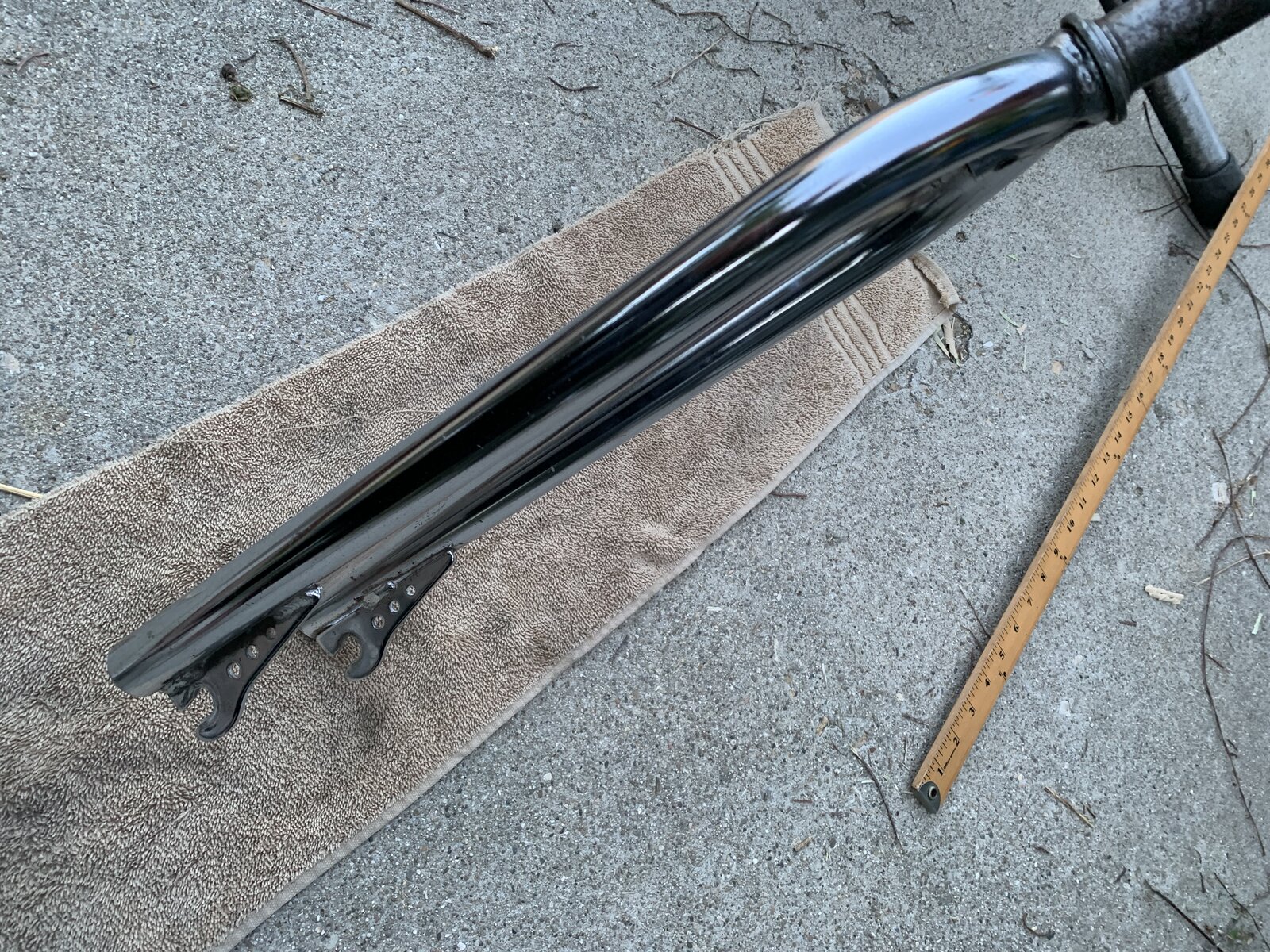 Red - $90 - SOLD
Last edited: