Aug 14, 2016
79
71
Prospect Heights ,IL
Schwinn Hornet Barn find
Pretty complete old Hornet....serial number: 3 6160...couldn't find it in the look up .
Looking at the catalogs, it looks like probably 1951-52-53
I worked on the Rocket Ray light a little and got it to light up !...There's no lens and it has a hole rusted through in the lower left of it .
The tires are shot and the chain is missing , looks like the wrong pedals . Usable parts here or ready for a winter restore project.
230.00 + the ride from 60070 zip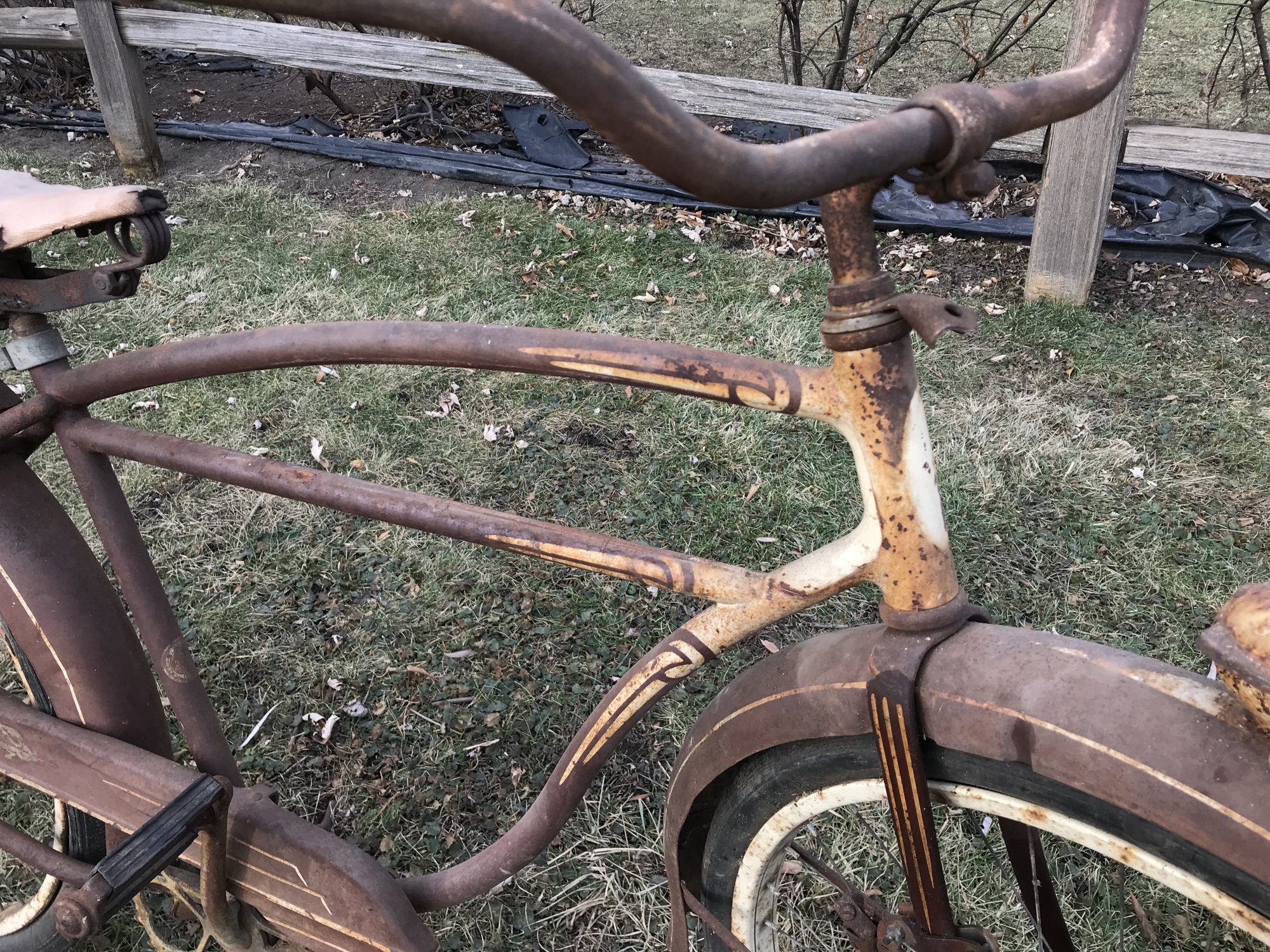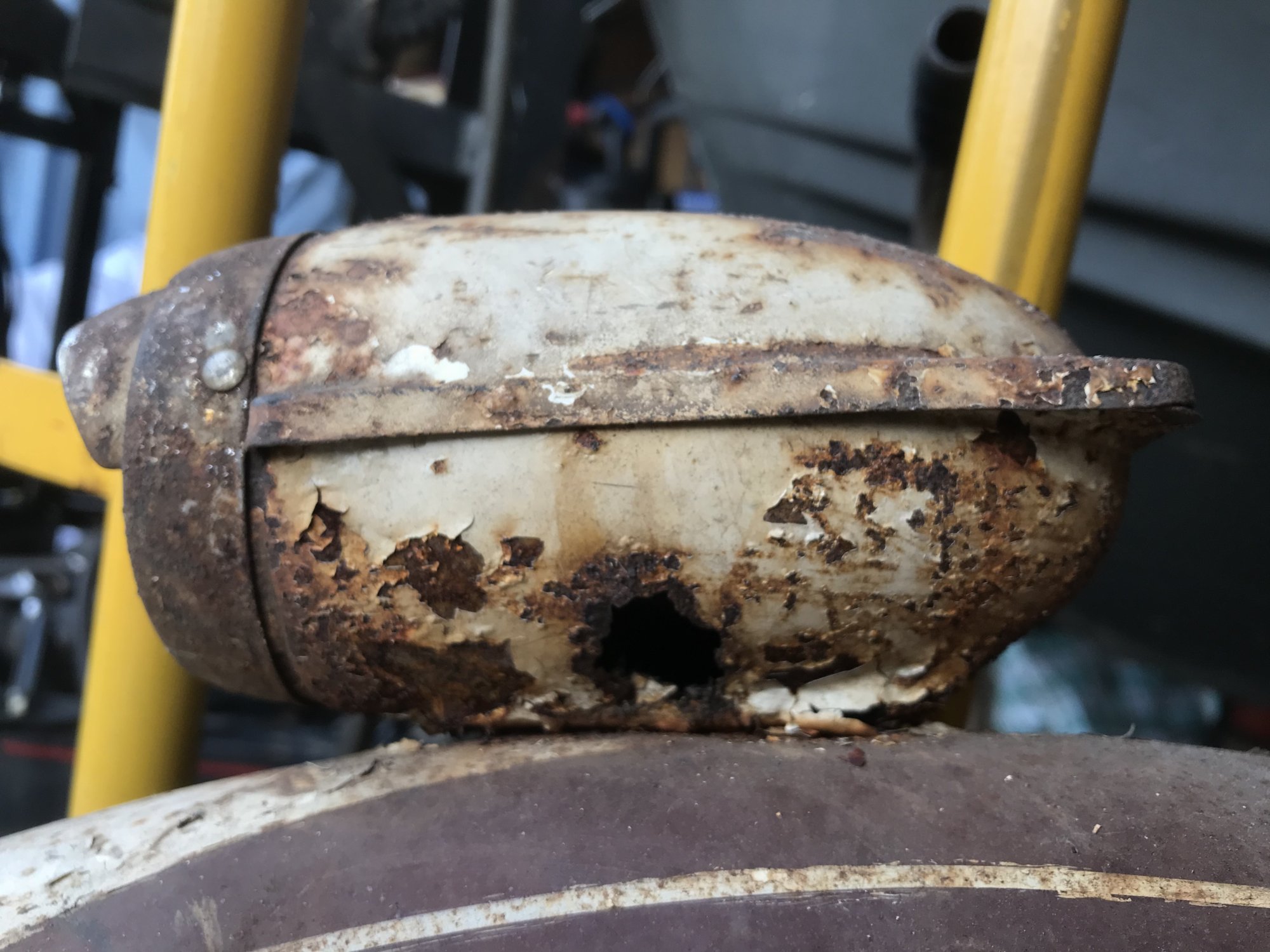 Last edited: