Wore out three sets of tires already!
I've had this old front fender for many years. I've saved it for a specter of an idea that one day I would have The Continental, Superior or Paramount that would need this.
I got tired of looking at it once and tried to sell it off but there were no takers because of the crimps at the forks. I asked around extensively and most said it wasn't a Schwinn fender. It's is true that Many companies put this type on their bikes in the early days. I guess it kind of signified a higher end bike or whatever.
It is the exact diameter without question for a 27" tire. It looks too big for a 26" from all angles. I even mounted it on a Racer once to check it out before the hangar was removed. The crimps are a factory roll job. Not a pliers crimp job.
Notice the brace attachment style (one hole) and the original paint (blue) underneath the drab green it had been painted. Its a 40's-50's Schwinn Blue (the pic doesn't do it justice). I've put it up next to a bike of the same color and they match perfectly. It is a very pretty electric blue.
But with nobody to validate it as a Schwinn, It went into the rafters.
Then, I found this fork that was another piece I couldn't resist and after studying it from all angles, I realized it was not just different because it is the locking style, it is very different.
From the crown bottom to the axle centerline is 14.5", THAT is a 27" fork measurement. The brake caliper is on a stud, there is no caliper bolt going through to hold the fender. Meaning of course it takes a special fender also. Things evolve and I thought of selling the fork. The fender and the fork ended up within a few feet of each other and it hit me, they match up. They fit perfectly together with the hangar in place being held tight by the caliper stud in front. The crimps line up exactly with the caliper arms.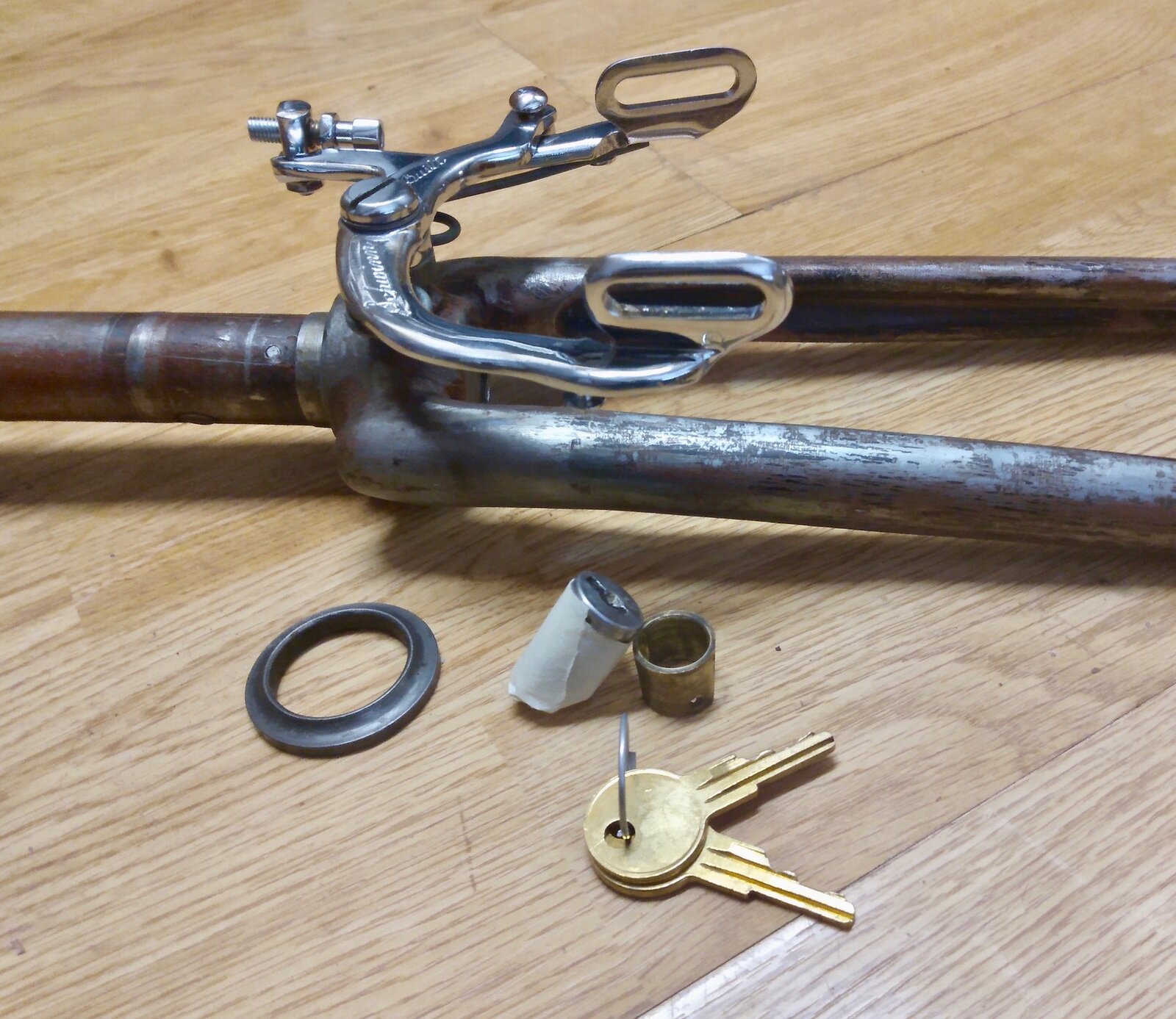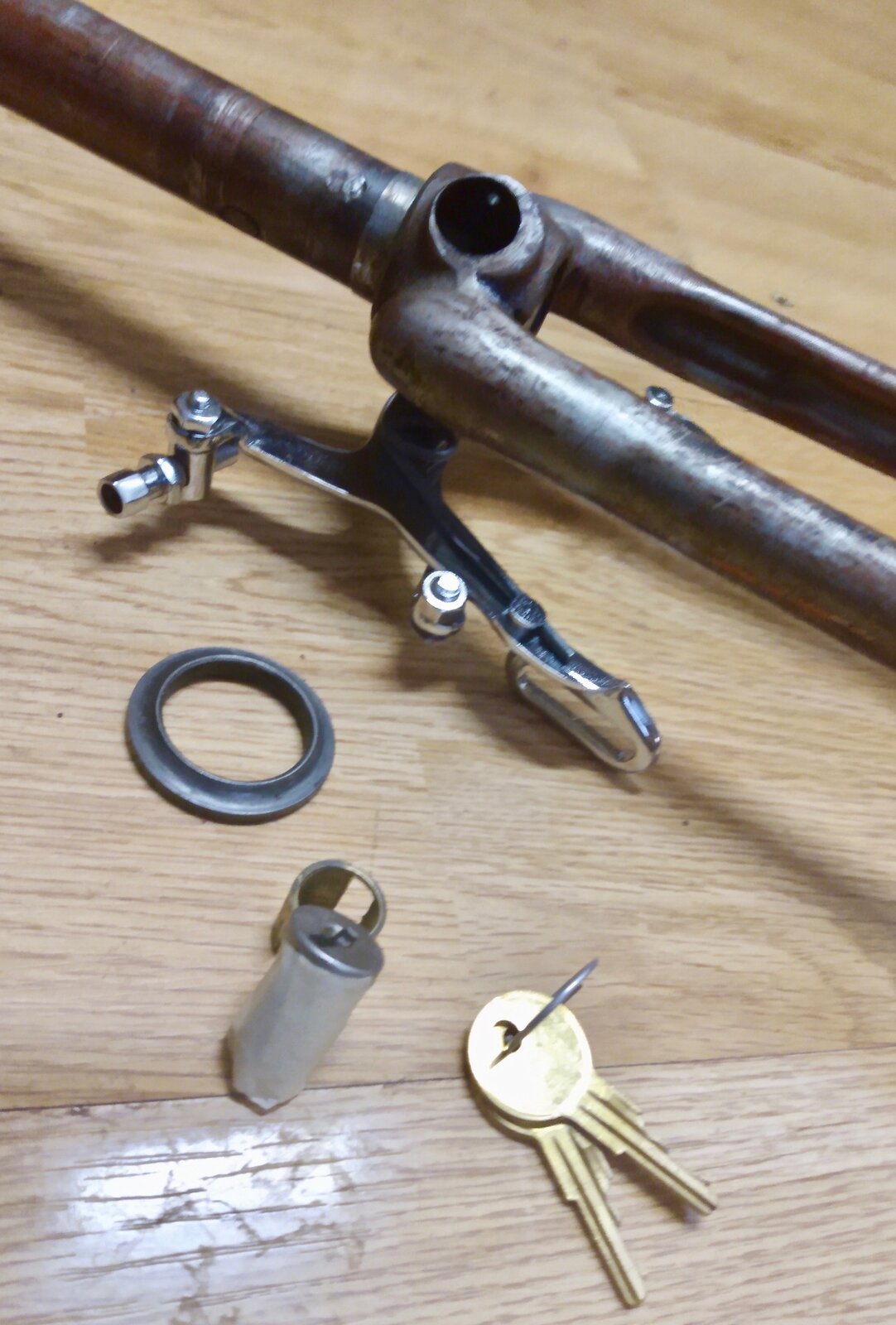 So if anyone knows more, or is intrigued past..... meh.
Does anyone here own a Schwinn Lightweight with this locking fork and fender?
What could they have come on?
Thanks for the lock work Wes.
And guess what? I just found a Conti frame this set may end up on.
Anybody?