Riding a '38 Autocycle Deluxe
Good load of parts here creating what looks to be a 65 or 66 Deluxe Stingray. Here's what I have
been able to acertain. Appears to be an actual 65 or 66 lime Stingray frame, guard is a genuine early
Lime Stingray guard. Seat is a restored decent job Solo Polo. Square loop is also original. Front wheel
is a decent and hard to find Center Stamped S-7. Rear is also a hard to find 36 hole S2 standard gauge
holes but no center stamp that I could find. Wide bars look correct era and chubby grips and Razor fenders are fair shape.
Both tires are Schwinn Knobby and Westwind Reproductions.. fairly convincing looking tires. Bendix red band 2speed hub... Some good original stuff here aside for the reproduction tires and restored Solo Polo

1400.00 OBO plus the ship

Bobcycles@aol.com
or PM here..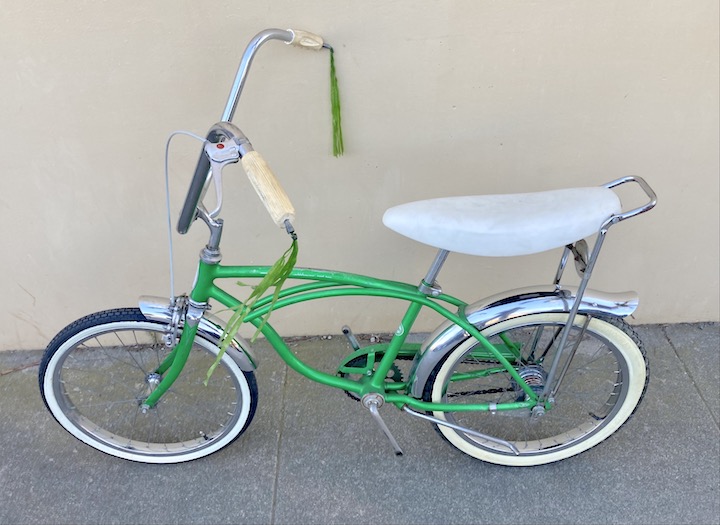 Last edited: