Schwinn Panther III with the elusive dual headlights!
Schwinn Westwind whitewall tires (might be original to the bike)
3 speed rear hub
Excellent over all condition.
Yes, it's missing the starburst badge and horn unit, but did I mention the dual headlights?!?!
Sorry the pics look blurry, that's the sun reflecting off of it!
Local pick up only in Roseville MI because these racks that don't fold make it a p.i.t.a. to ship.


$1150




$1100


$1050
PLEASE DO NOT COMMENT ON THIS POST, SEND ME A PRIVATE MESSAGE IF YOU ARE INTERESTED. THANKS!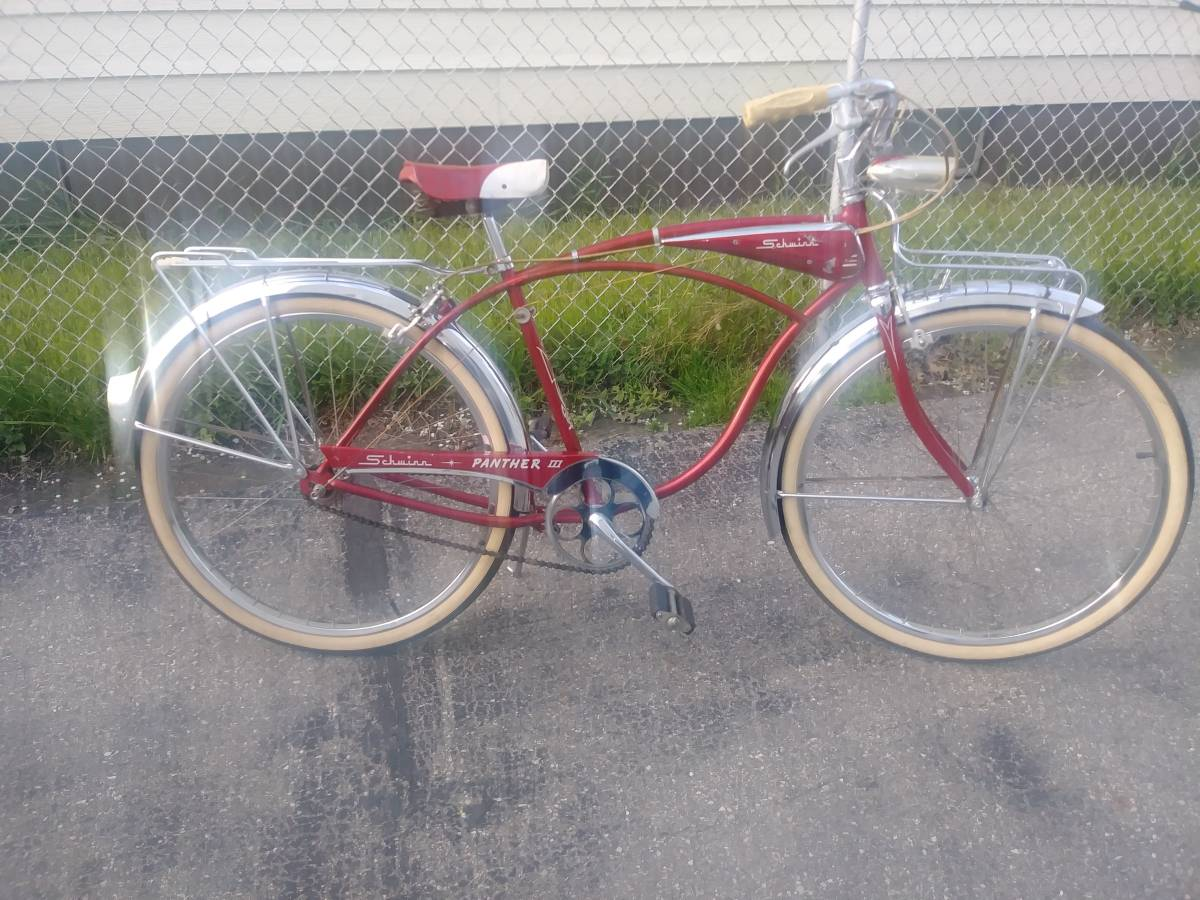 Last edited: