Wore out three sets of tires already!
For sale here is a decent Phantom fender -
FOR A 26" SCHWINN PHANTOM
, it was the one on my first build in 1981. I had it triple-chromed at that time, rode and polished the bike for a few years and then took it apart mid-80's. Solid fender that has just one small pressure ding behind the light, and the switch hole was slightly misshapen during the chroming process. The chrome has some light peppering but can be brought back somewhat, I used a little SimiChrome for just a few minutes near the rear to check, but left it up to the new owner to polish or not. Comes with original battery tray, 40 year old local bike shop braces and switch. Will clean up some but not quite to it's former glory, shown below.
See my other listings for matching light covers.
$130.00
$100.00 + $20.00 shipping to lower 48, which should cost me a little more.
Carefully packed. Local pick-up is welcomed. PayPal Friends and Family at
mike@rainbowtoned.com
CLICK HERE TO SEE MY OTHER LISTINGS !!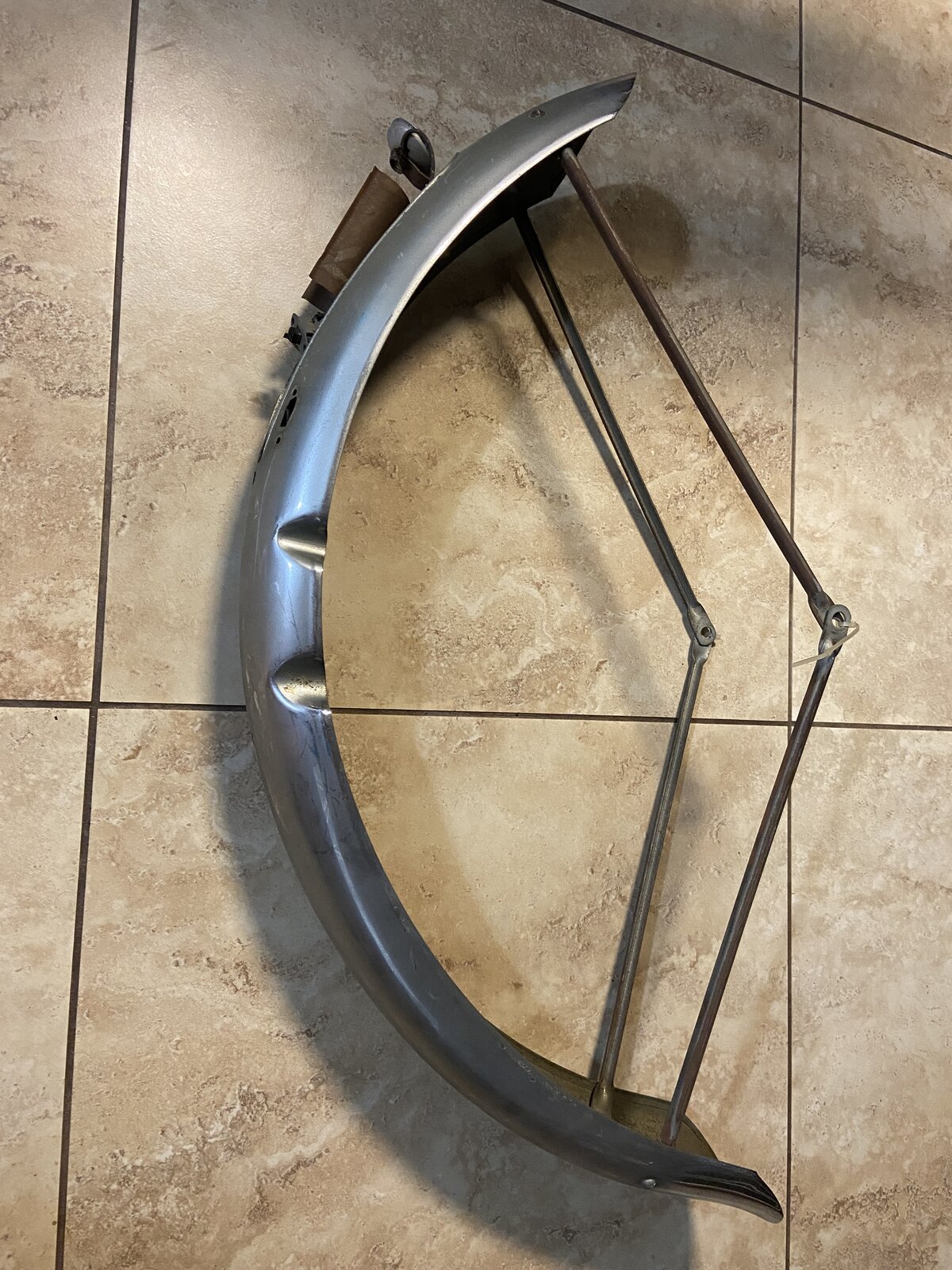 Last edited: