Cabers
I'm selling my Schwinn Phantom. I acquired it some 30 plus years ago. It's been in storage for many years.
Here's what I know:
The serial number is S2457. If I'm reading the charts correctly, it's a 1955.
It has front and rear drum brakes (rear with freewheel)
Schwinn (might have been re-chromed) brake levers
Horn and front light (I believe the rear light is a reproduction)
Schwin Typhoon tires in good condition
A beautiful Jim Bailey recovered seat.
Schwin grips
Schwinn bars and stem correct
1950's pinup babe steering knob (no I won't separate, it goes with the bike)
Some rust on a rim and a repair to the chainguard
Overall
The bike rides very well and really looks great.
Please look at the pictures I really haven't seen this bike in the sun for more than 30 years. I haven't collected balloon tire bikes for almost that long. So if you have a very specific question, I might not be able to answer it so again, look at the pictures. I have more pictures available.
Upon further closer inspection., it looks like I must have repainted the original tank many, many years ago.
It is not a Concours Restoration but it is a damn nice looking bike.
Shipping in two boxes. I'd like $1800 plus shipping or best offer Chuck Hughes Westwood Ma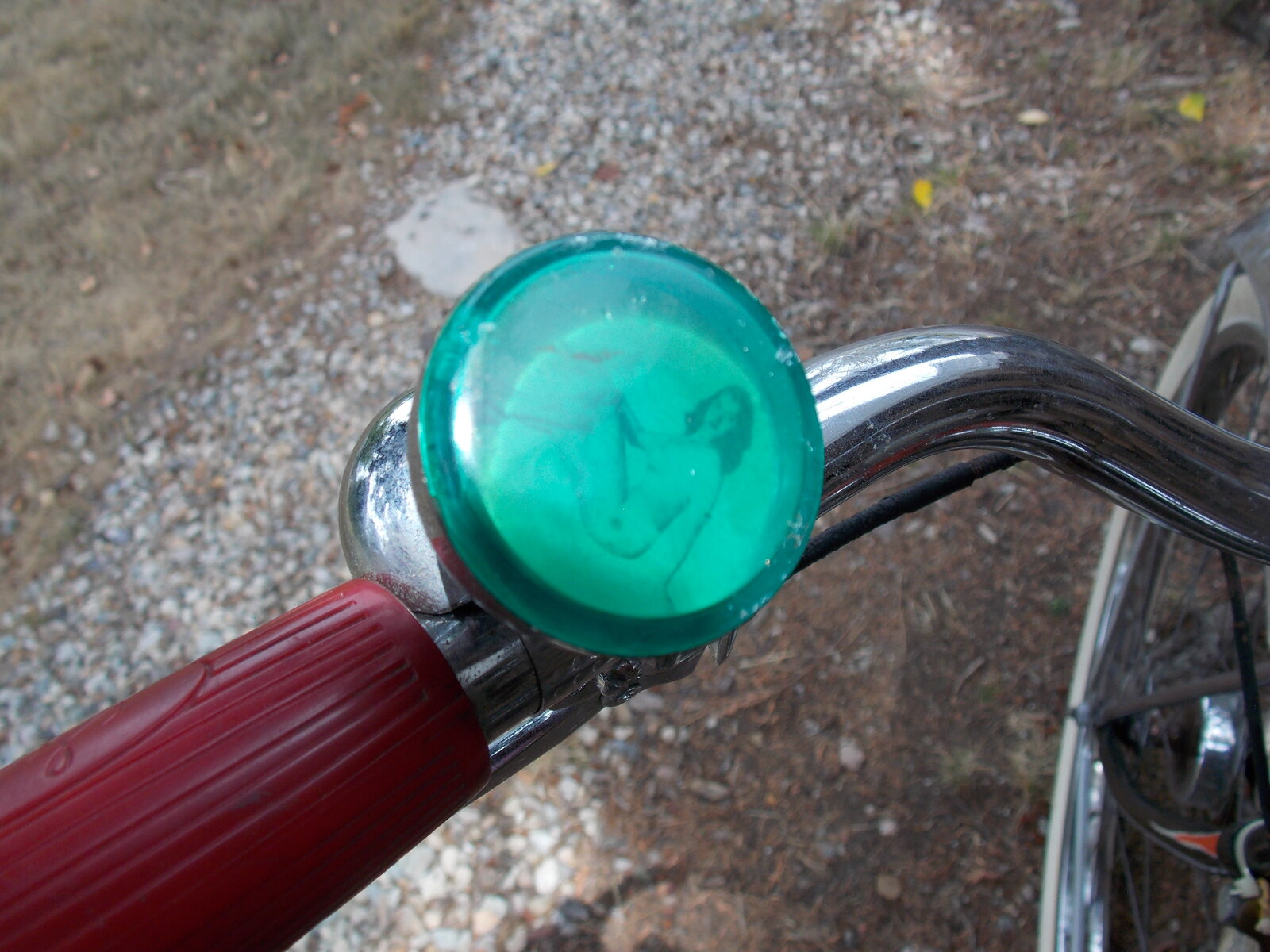 Last edited: