Wore out three sets of tires already!
This is a killer reproduction fender bomb...it is nearly spot on to the original and very convincing. The primary difference that I can tell is weight (reproduction is not hollow and therefore heavier) and the green glass reflector lacks the 'depth' of an original. Nonetheless, a fantastic place holder until a real one comes along and a much cheaper option.
$400 shipped in CONUS; PP as friends and family.
The following images are for comparison ONLY...this ad is for the reproduction fender bomb only. The first pic, original on top:
2nd pic: original on left:
3rd pic..weight of original: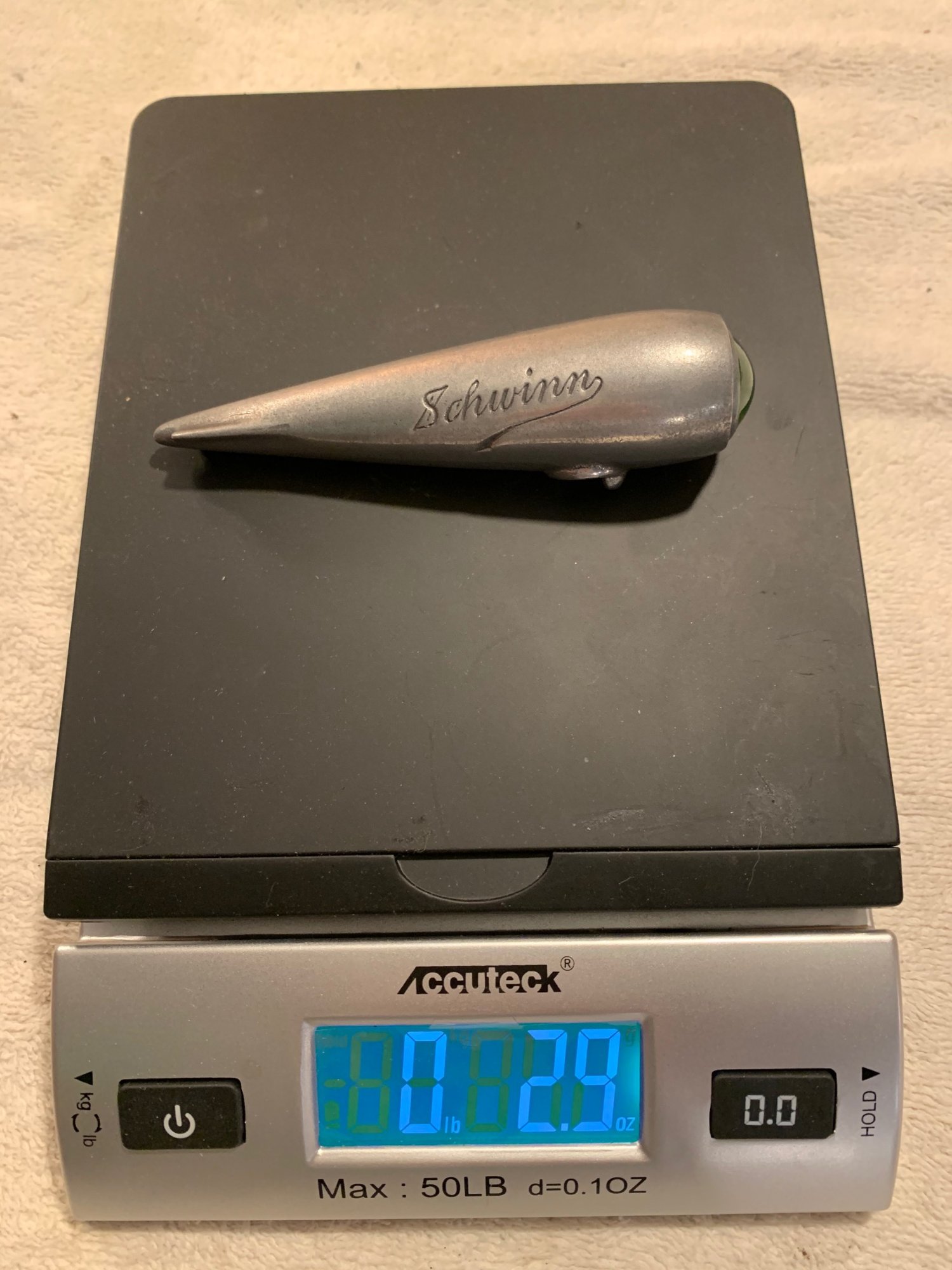 final pic: weight of reproduction:
Last edited: